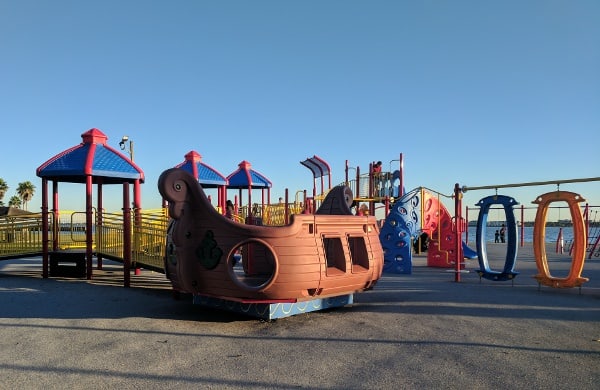 Address:
5001 E NASA Pkwy, Seabrook, TX 77586
This has to be one of the Houston area's best parks!
Just down the road from Space Center Houston is Clear Lake Park. This huge park is right on the water and has four big playgrounds (with amazing equipment), a splashpad, picnic pavilions, sports fields, a museum and more!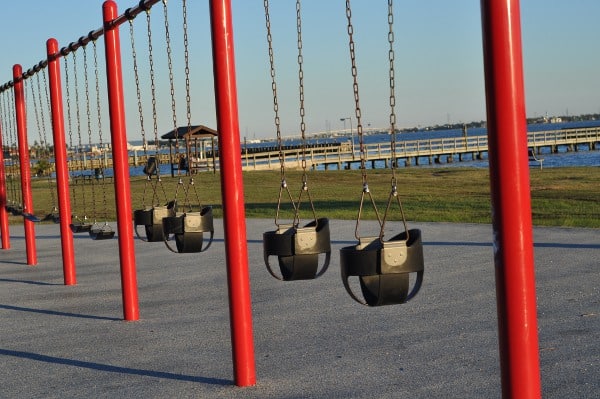 On the south side of the park is the splashpad and two giant playgrounds... with so much equipement that all ages can find something to do. And it is so unique!
There are monkey bars and wheels and nets for the ninjas and little structures for the little kids. One side also has ramps for kids of all abilities.
Maybe the most unusual thing was the net the was on hinges... so it swayed as the kids climbed it!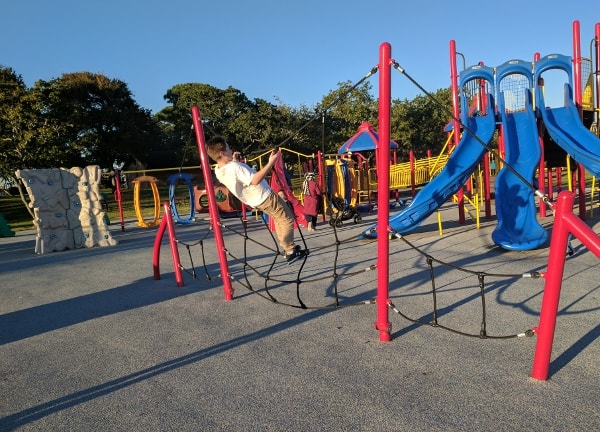 This side of the park also has a giant ship structure, a dragon, an alligator lillipad and more. There is something cool every where you look.
The only trick is that with all the equipment, it's a little difficult to supervise, so you need to follow around little kids rather than sit and watch.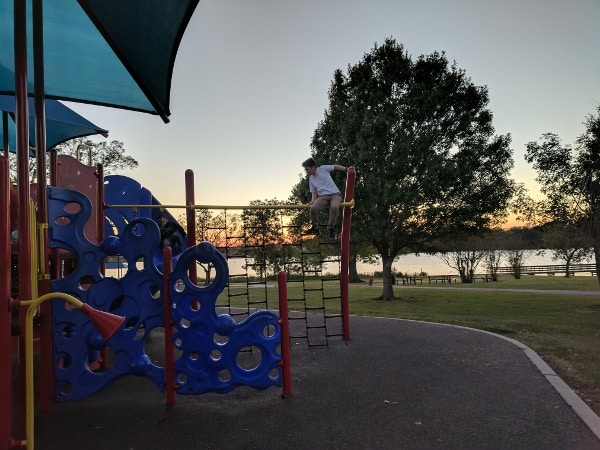 On the north side is a very good ninja-worthy play structure, a toddler play structure, an outdoor exercise center, the Bay Area Museum and lots of ball fields. This side is quieter (except on game days) but still has a lot of places to play!
We had not been to this park for a while, and I had forgot just how fun it was. It's beautiful on the water and all my kids (11, 9, 7 and 2) loved playing.
The equipment is in great condition and there are restrooms (but we did not use them).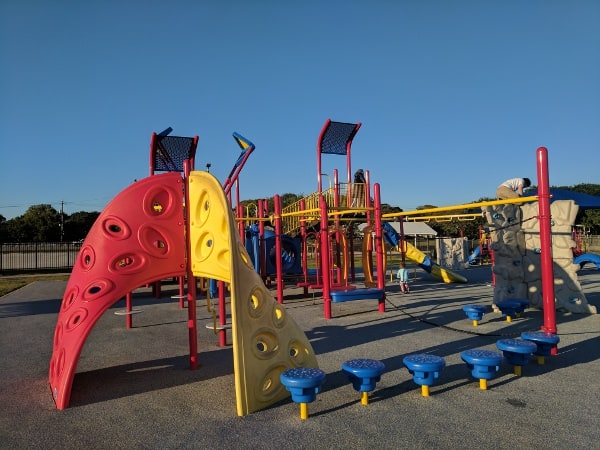 There is a busy road between the two sides of the park, so we drove between them. We also drove by the museum (but did not go in) and read that there is an ancient Indian burial ground believed to be ancestors to the Akokisa Indians somewhere nearby in the park (but did not go).
There is just a little shade on the playgrounds... so bring your sunscreen and hats!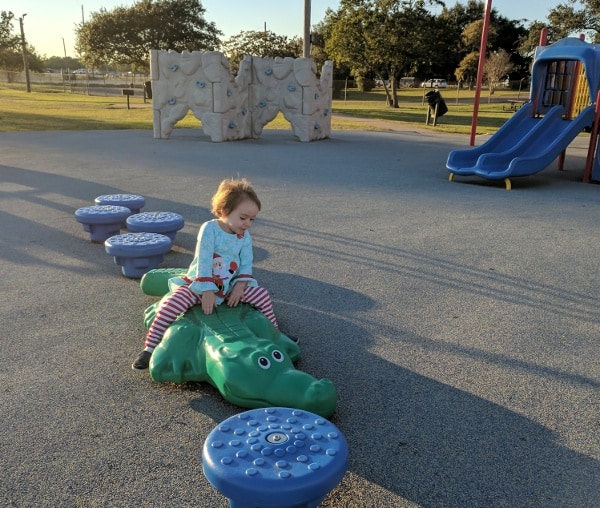 This park is really quite great. Check out all the pictures!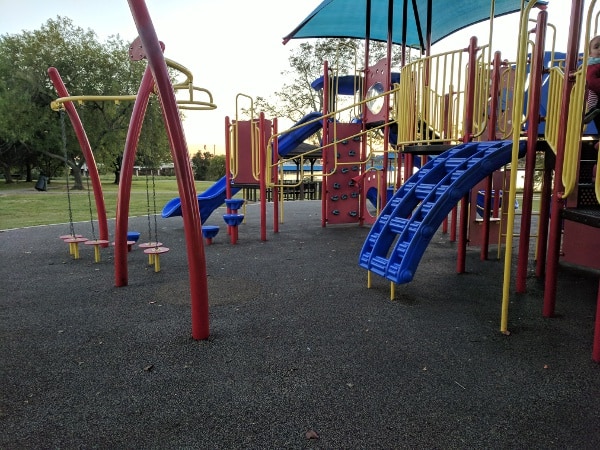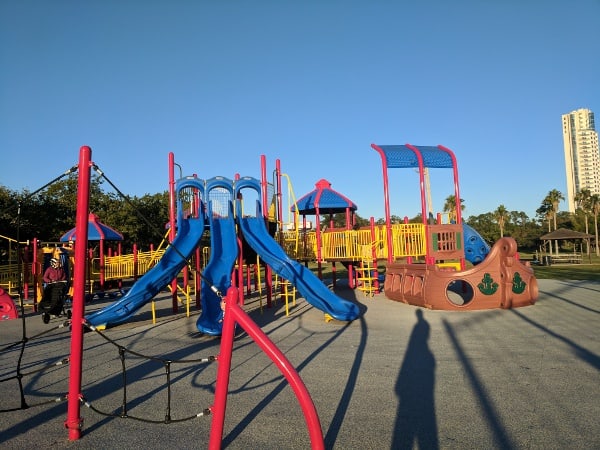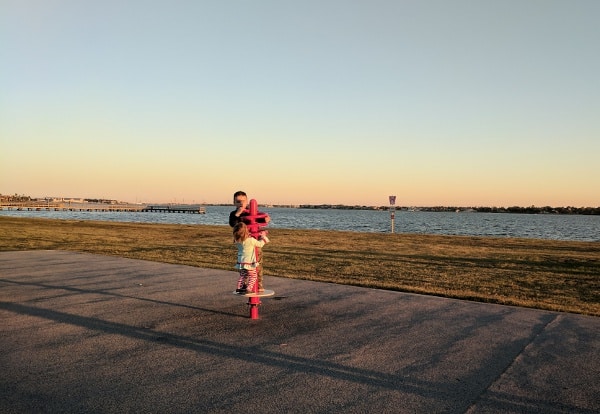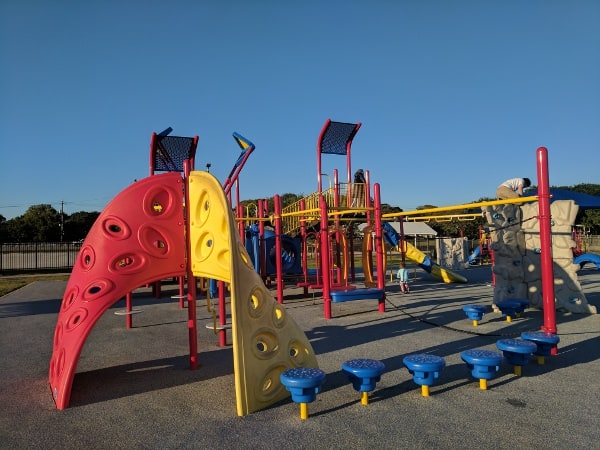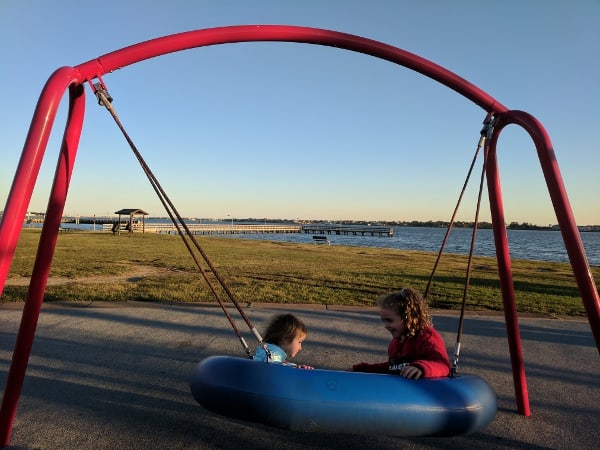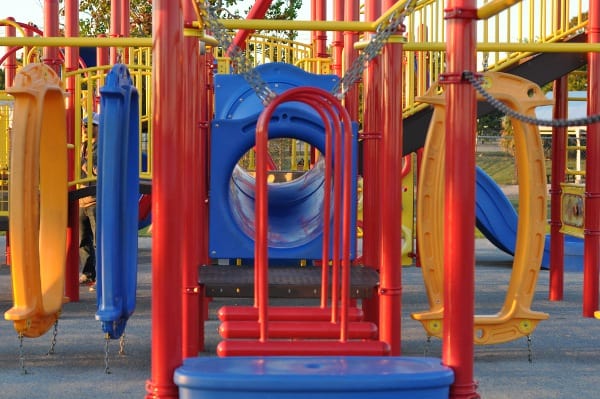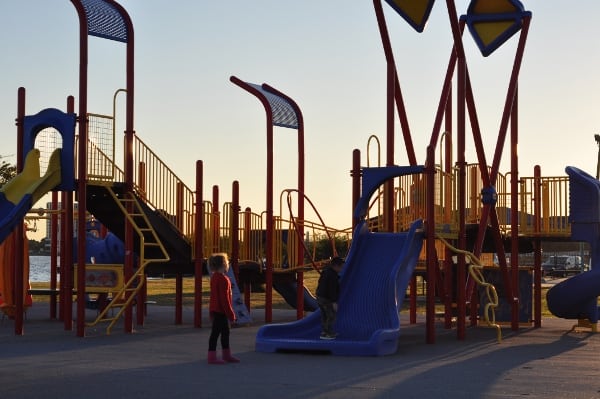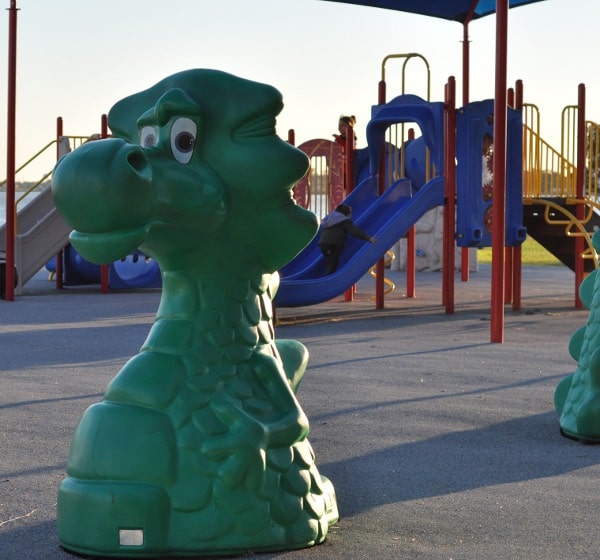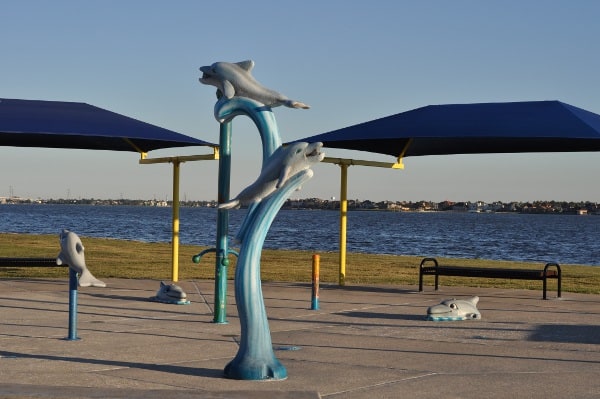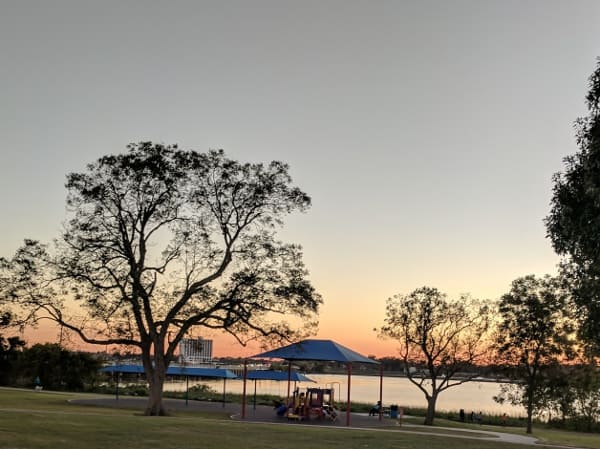 Find more Houston area parks: