CiCi's Pizza Buffet
Address:
   Multiple.  Check
WEBSITE
.
Cost:  Reasonable

Appropriate Age:   All ages

Our Review:  Cici's is definitely not fancy, but it is a kid pleaser.  Each location varies, but when we went recently, there was a deal for $4.99 adult buffets.  Kids (4 and over) eat for $3.69.  Some locations have a senior discount for the grandparents.  Little kids eat for free.  There are often coupons in the paper/mailer, so keep your eyes open.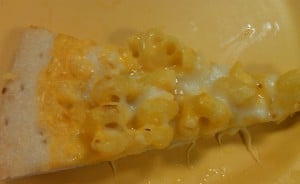 Cici's has a small salad bar, a large pizza bar and a delicious dessert bar.  If you don't see the pizza you like, they will make it for you and bring it out to your table.   I think the MacNCheese pizza looks a little odd, but it is 4 year old approved.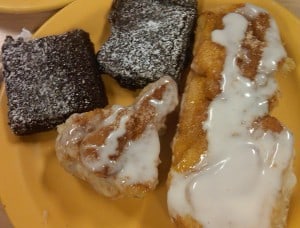 Personally, my favorite item is the hot cinnamon roll. Well, I should say rolls. (I never eat just one.) My two year old loves them too. The poor girl slept through the last visit… so don't tell her all the Cici's fun she missed.