Houston's Mini Artistic Treasures Announces Tours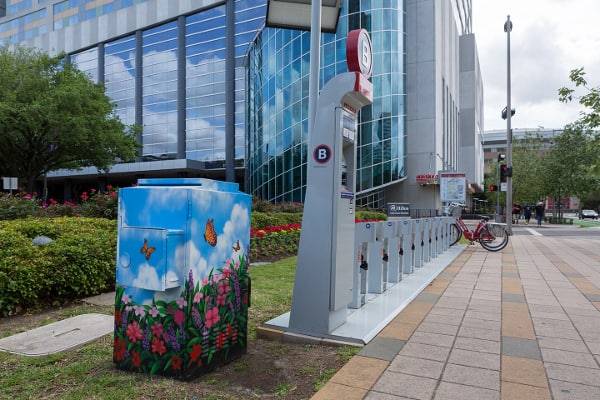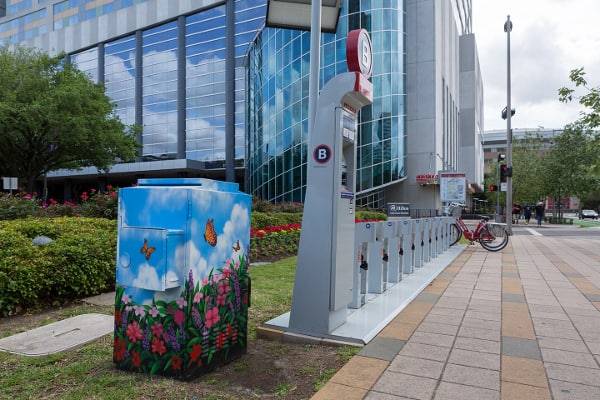 UP Art Studio
, a local organization that facilitates art projects for urban and contemporary artists, communities, corporations, and municipalities, is excited to welcome their newest project: the Mini Murals Tours, an visual excursion where residents and visitors can explore Houston's iconic beautified traffic signal boxes, now considered mini works of public art. In November, UP Art Studio launched the tours with an updated website that offers downloadable maps for all to begin their discovery by foot, bike, car and more.
Downloadable maps are currently available for: Greater Northside/Woodland Heights, Hobby Area District, Downtown/Midtown, Greater Heights/Montrose, and East End.
UP Art Studio co-founders, Elia and Noah Quiles are the brain trust behind the Mini Murals. The Mini Murals project reimagines traffic signal control cabinets, also referred to as electrical or utility boxes, as blank canvases brimming with creative opportunity, inviting artistic expression for all to enjoy. Once painted by local artists, the cabinets, which are located at every intersection with a traffic signal, are intended to help instill civic pride while beautifying neighborhoods and enhancing the urban landscape of Houston.
"We are excited to continue to expand the Mini Murals program, which now has more than 200 painted boxes throughout the city. With the support of Houston First/Visit Houston, and other sponsors, we are able to launch the newest addition to the program, which includes both self-guided and guided tours", says Noah Quiles.
Tour sponsors and partners include Houston First/Visit Houston, Greater Northside Management District, Hobby Area District, and Houston Public Works, Houston B-Cycle, Hotel Ylem, Omni Hotel Houston, DoubleTree By Hilton Hobby Airport, Mister McKinney's Historic Houston, and the Houston History Bus.
To learn more about The Mini Murals Tours, log onto www.minimurals.org/tours.
About UP Art Studio:
UP Art Studio is a Houston, based design house that facilitates art and design projects for urban and contemporary artists, communities, corporations, and municipalities. The studio's mission is civic pride through civic art, and they work on projects that educate, move and engage communities through public art.