The Best Hamburger on the Island: Cafe Michael Burger in Galveston – Our Search for the Best Restaurants for Kids!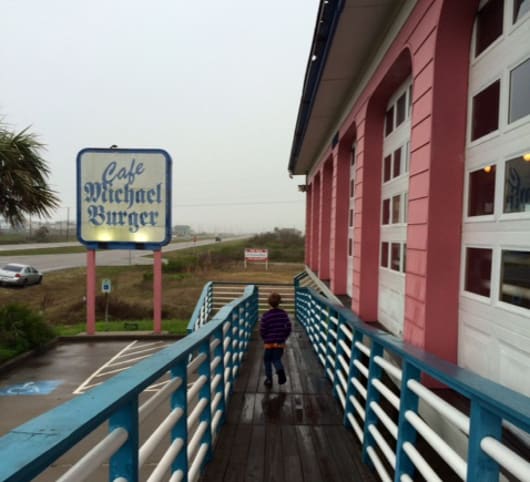 Location:
11150 FM 3005 Galveston, TX 77554
Age Appropriate:
All ages!
Price:
$-$$
Update:  See the latest post HERE!
Hi, I'm Juliette! My husband, my 6-year-old and I love going out to eat and we are sharing our restaurant finds with you.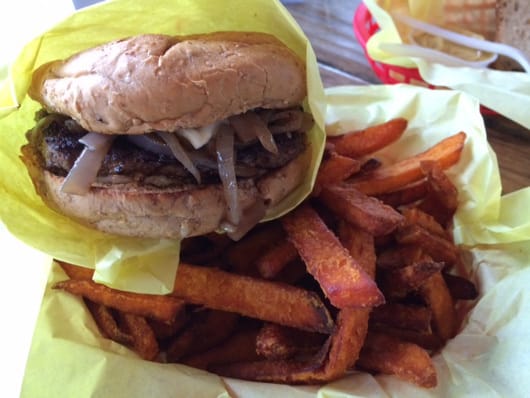 Spring Break has finally come and we were all very excited to spend a few days in Galveston. The weather was more December-like but we did find fun activities to do and we went out to eat!
If you are heading this way for the remainder of the break or any other weekend, we are letting you know where to find the best hamburger on the island: Cafe Michael Burger! It is the chef's name and he was meant to be making hamburgers!!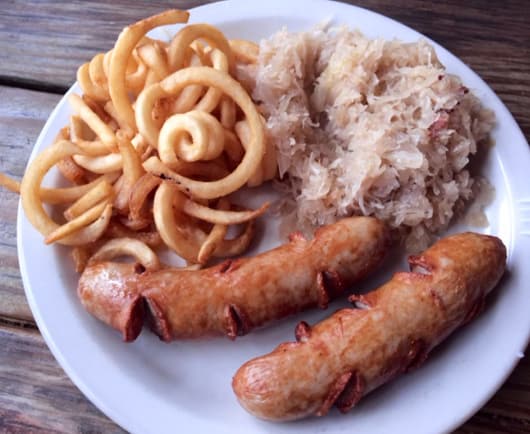 Cafe Michael Burger
is on the west side of Galveston off the Seawall and it is right across the street from the ocean but you still have a great view.
It is ultra casual, one room has plastic tables and chairs and the other that is open in the summertime has wooden tables and chairs. You order and pay upfront and then the buzzer quickly tells you that your order is ready. You can be walking with your bathing suit and not feel out of place.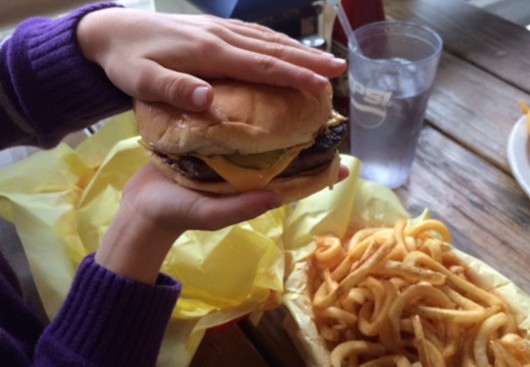 A couple of years ago, my husband and then 4 year-old boy went to Galveston for a fun father-son weekend and they went to eat there. The story goes that our son ate a full "Michaelburger"- adult size. He has never been able to repeat that feat (I think he had not eaten most of the day and was starving!) but he always orders this hamburger with curly fries and eats most of it.
I ordered their Tiki Burger (with mushroom and onions) and sweet potato fries ( ever since I discovered they were considered a vegetable they became my guilt-less pleasure!) and my husband had the Bratwurst Plate with two veal sausages and 2 sides of fries and sauerkraut.
The German influence of Michael Burger is strong and delicious and I have some German ties and it brings me back to my youth and my idea of comfort food! Everything was delicious, made to order and nicely priced ( $6.49 to $13.99)
Cafe Michael Burger is a bit off the touristic side of Galveston but it is definitively worth a visit if you are on the island.
See you next week for another culinary adventure!