Elevation Burger – Our Search for Houston's Best Restaurants for Kids!
Location:  3819 Kirby Drive, Houston, Texas, 77098
Age Appropriate:  All ages!
Price: $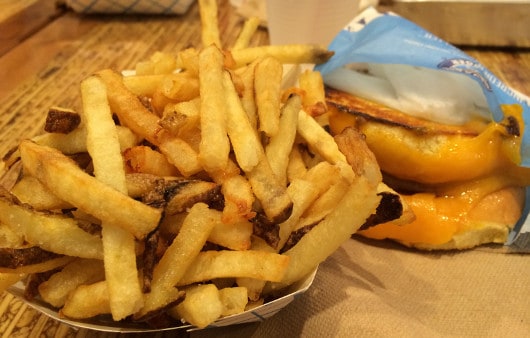 Hi, I'm
Juliette
! My husband, my 6-year-old and I love going out to eat and we are sharing our restaurant finds with you.
We have a new favorite hamburger!!! After many hamburger reviews, we are still going to new recommended places and this one is a winner: Elevation Burger. It is a small place on Kirby just north of the Southwest Freeway. The only small hiccup with it is the parking, it is small but we were lucky and had a spot!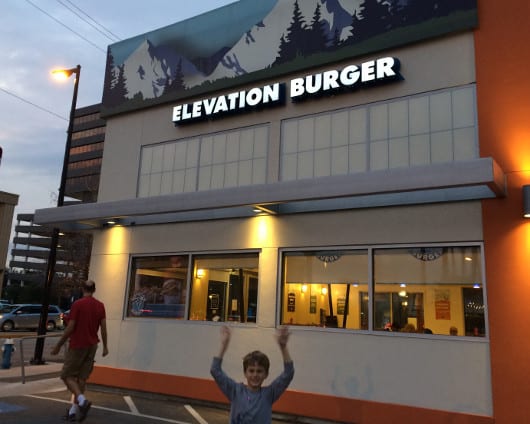 They have a side patio with a fountain that seems agreeable in nice weather! The inside is modern, clean and has an open kitchen. Their food is all organic and their fries are fried in olive oil! Their bathroom follows the same trend and is clean and kid-friendly. There were lots of families with kids which is a good sign!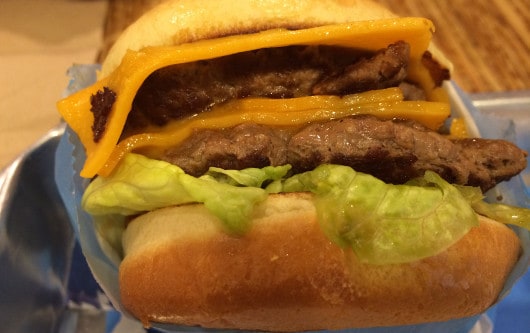 Their menu is small and to the point: hamburgers, fries and milk-shakes! We had the Elevation Burger with 2 patties and you get to choose all the fixings you wish. They even have the option of wrapping your burger in a lettuce wrap if you don't want the bun.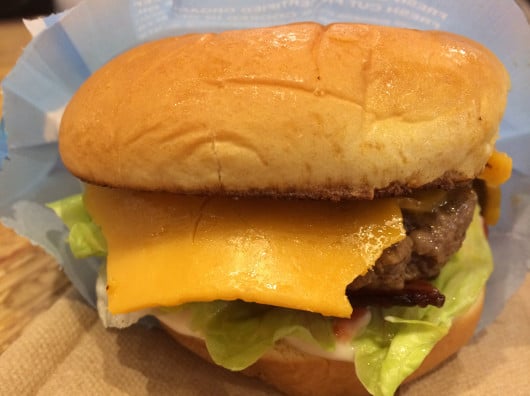 My son had the kid burger and I had the grilled cheese. They bring your order to your table. It is picnic style, without plates but who needs a plate? Not us! The burgers are so so good, you will eat every bite quickly! They are simply delicious, fresh, the buns are great, the fries are wonderful.  We just raved about how good everything was!
We didn't try their shakes, but I am sure we will go back to Elevation Burger and try some.
We add it to our list of best hamburgers in Houston and we gladly take some recommendations you might have for us!
See you next week for another culinary adventure!