Art Park at Sabine Street Bridge – Visiting Houston's Parks, One Week at a Time
Address: 150 Sabine St, Houston, TX ‎
Cost: Free!
Appropriate Age: Any Age
The Sabine Street Bridge, between Allan Parkway and Memorial Drive is a great place admire the Downtown skyline and the Buffalo Bayou.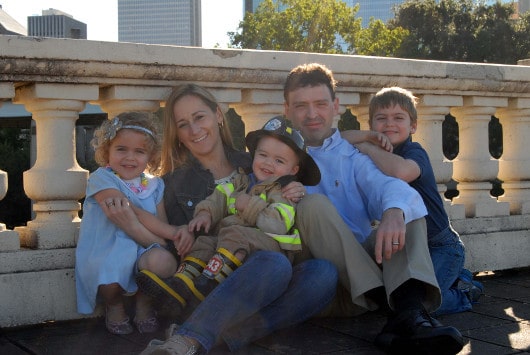 We met a photographer there for some family pictures and then explored the trails by the Sabine Street Lofts.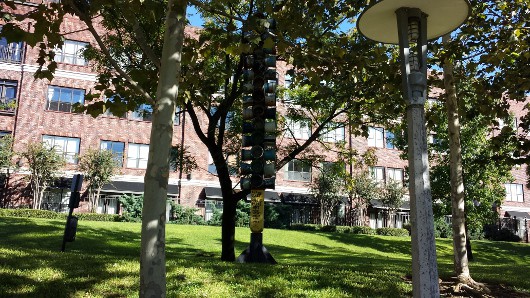 Buffalo Bayou is accessible from the Sabine Street Bridge by a long staircase.  At the bottom, you will find bike trails, kayak launch points for Buffalo Bayou, green grass and art.
It is really unexpected to find this beautiful green space right under highway overpasses and in the shadow of the skyline.  But all along Buffalo Bayou, we have these great public spaces.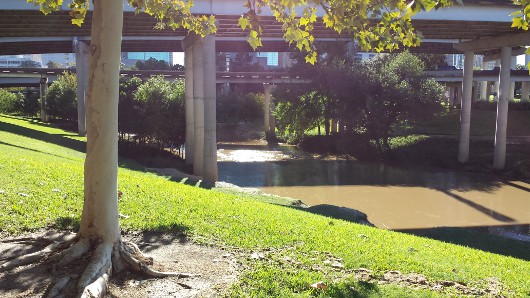 Many bikes sped by as we played in the grass and watched the ducks. A few people brought their dogs down for some exercise and another family explored the trails.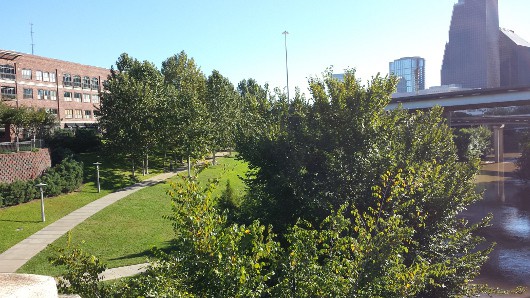 These trails are not easily seen from the street, so I always feel more comfortable with another adult with me. Nothing happened while we were there, but I always like to have lots of eyes on whatever we are doing.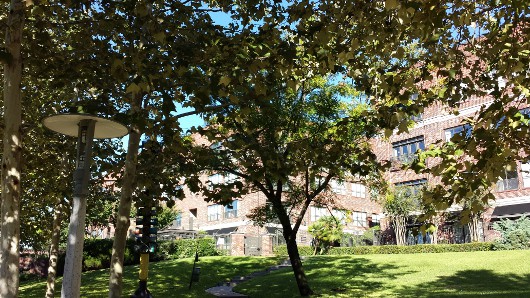 I highly recommend checking out Buffalo Bayou, the Sabine Street Bridge and Art Park. Bring another adult and let the kids run. Or, make it even more fun by bringing the bikes!
Note that there are no bathrooms, so plan ahead!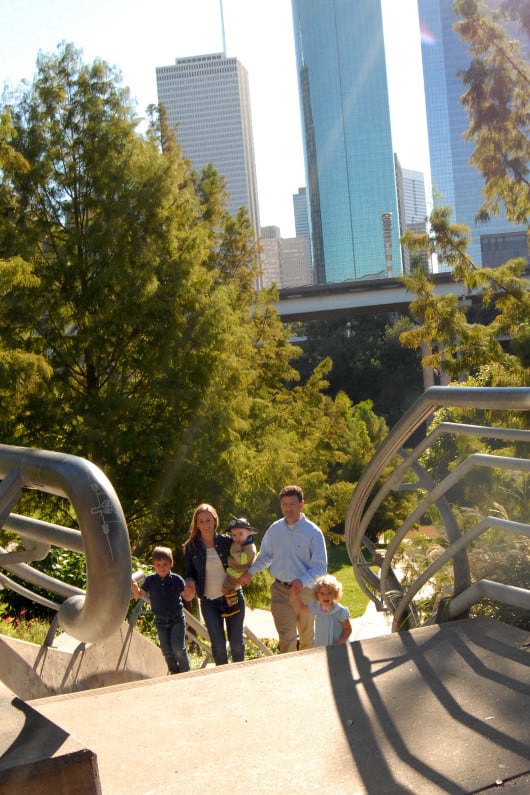 View Larger Map