Mike Knox, Candidate for Houston City Council District A, Interviewed by Houston Kids Ages 4-7 (Non-Political, Non-Partisan)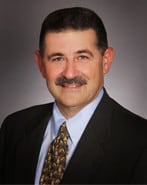 During this election season, BigKidSmallCity is getting to know the candidates in the City of Houston election.  Our goal in our non-partisan, non-political research is to help Houston kids better understand the political process.
This is not for political purposes or endorsement.  This is however, for kids.
Aylen (7), Joe (6), Senia (5) and Brooke (4) created the questions and I edited for clarity.  Below is the interview with Mike Knox, Candidate for Houston City Council District A!
***
1.  What does a city council member do?
There are actually two kinds of City Council Members.  The "At Large" City Council Members are elected by everyone who lives in the city and is registered to vote.  This job is about representing the city as whole. At Large City Council members also work with District City Council Members and the Mayor.
District City Council members are elected by those who are registered to vote in certain areas of Houston.  For example in my race I am running for Houston City Council, District A.  If I win the election then it will be my responsibility to represent all those who live North of I-10 and Loop 610 and North and west of 290.
There are three important jobs a District Council member must do. The first is to help  people who live in that district with issues like road repair, stop signs, drainage, garbage pick up and things like that.  The second thing a District Council member must do is to make sure that the Mayor and other City Council members know what the people of District A think about issues.  Finally, the District Council member must work to make sure that the city plans and schedules projects o improve the area.
All City Council Member also vote on City Ordinances (rules) and financial matters like contracts and budgets to try and make sure the city uses the money it is given by the people of Houston wisely and with good results.
2.  What do you do to get elected?
In order to get elected I have to visit with a lot of people and listen to what they think is important and then tell them what I plan to do for them.  I attend a lot of community meetings and also go door to door to speak with the voters directly.  I also have to ask a lot of people to give me money so that I can by signs to put in peoples yards and to buy radio and television time so that a lot more people will hear bout me and want to vote for me.
3.  What do you like to do in Houston?
I really like going out to eat in restaurants.  I particularly like to try new restaurants that serve food from all over the world. It is almost like going to different countries on vacation.
4.  What is your favorite thing about Houston?

My favorite thing about Houston is constant activity.  We just have something or everyone to do in Houston
5.  What is your favorite Houston annual event?
My favorite event is the Houston Livestock Show and Rodeo.
***
For kid-friendly reviews of the Houston City Elections, go HERE.
If you are a candidate and have not filled out a questionnaire or set up a meeting, please contact me at Jill @ BigKidSmallCity.com.