Hugo Mojica, Candidate for HISD Trustee District I, Interviewed by Houston Kids Ages 4-7 (Non-Political, Non-Partisan)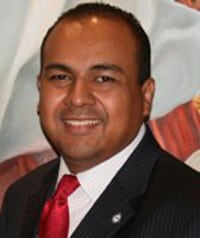 During this election season, BigKidSmallCity is getting to know the candidates in the City of Houston election.  Our goal in our non-partisan, non-political research is to help Houston kids better understand the political process.
This is not for political purposes or endorsement.  This is for kids.
Aylen (7), Joe (6), Senia (5) and Brooke (4) created the questions and I edited for clarity.  Below is the interview with Hugo Mojica, Candidate for HISD Trustee District I!
***
1. What does a HISD trustee do?
The HISD Board of Trustees' (there are 9 total) main responsibilities include: setting policy, hiring/firing the Superintendent, approving the district budget, setting the tax rate for the system and approving contracts/work needed for the schools. The Trustees only have one employee—the Superintendent.
2. What do you do to get elected?
Getting elected HISD Trustee requires having many conversations with people about your vision for public education. In my case, I want to help HISD become a district where all its children receive a quality and equitable public education. Those conversations take place at meetings of PTO/PTAs, civic clubs, community events; block-walks around the neighborhoods and any other event or meeting.
3. What do you like to do in Houston?
I like going to the movies. I tend to visit several theaters throughout the city to see which ones are the best ones. It also serves a relaxation tool for me.
4. What is your favorite thing about Houston?
My favorite thing about Houston is its rich diversity. Houston serves as our own little world with the over 100 languages spoken in the city. I also like the fact that we are known as the 'Space City' because of NASA.
5. What is your favorite Houston annual event?
I like the 4th of July celebrations because of the various bands, fireworks show and the opportunity to enjoy the downtown parks.
***
For kid-friendly reviews of the Houston City Elections, go HERE.
If you are a candidate and have not filled out a questionnaire or set up a meeting, please contact me at Jill @ BigKidSmallCity.com.