City of Houston 2013 Election Kid-Friendly Candidate Interviews & Summary of Offices, Elections and the People Involved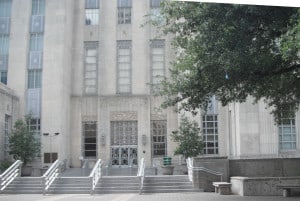 Houston is a big city but the more we know about it, the smaller it feels.  At BigKidSmallCity, not only have we been exploring the city, but we have learning about how it operates.
In an effort to understand the local government, the BigKidSmalCity crew has been meeting the people involved.  Aylen (7), Joe (6), Senia (5) and Brooke (4) have been asking candidates for Mayor, Controller, City Council and HISD Trustee about their jobs, how people are elected and what they like about Houston.
For a kid-friendly overview of the Houston elections, go HERE.
For an overview of what the Mayor, Controller, City Council, HISD Trustee and HCC Trustee does, go HERE.
For information on how candidates are elected, go HERE.
To learn more about all candidates on the ballot on November 5, 2013, find the kid-friendly, non-partisan interviews below!  Remember that you will vote for Mayor, Controller, the City Council Member in your district, all 5 At-Large City Council Members and for the HISD and HCC Trustees in your district, if the term is up for your district's trustee.
Candidates are listed in the same order as they are listed on the City of Houston filing page.  All candidates for mayor, controller, city council and HISD trustee, were contacted for an interview.  If you are a candidate and have not set up an interview, please contact me at Jill @ BigKidSmallCity.com.
Mayor:
Don Cook
Eric Dick
Keryl Burgess Douglas
Charyl Drab
Michael Fitzsimmons
Benjamin Hall III
Derek Jenkins
Victoria Lane
Annise Parker*
Controller:
Bill Frazer
Ronald Green*
City Council District A:
Helena Brown*
Ron Hale
Mike Knox
Amy Peck
Brenda Stardig
City Council District B:
Katherine Blueford-Daniels
Jerry Davis*
James Joseph
Kenneth Perkins
City Council Ditrict C:
Ellen Cohen*
City Council District D:
Dwight Boykins
Keith Caldwell
Lana Edwards
Ivis Johnson
Travis McGee
Larry McKinzie
Georgia Doyle Provost
Assata Richards
Anthony Robinson
Christina Sanders
Demetria Smith
Kirk White
City Council District E:
Dave Martin*
City Council District F:
Al Hoang*
Richard Nguyen
City Council District G:
Oliver Pennington*
Brian Taef
City Council District H:
Edward Gonzalez*
City Council District I:
Leticia Gutierrez Ablaza
Robert Gallegos
Graci Garces
Ben Mendez
City Council District J:
Mike Laster*
City Council District K:
Larry Green*
City Council At-Large Position 1:
Stephen Costello*
Mike "Griff" Griffin
City Council At-Large Position 2:
Andrew Burks Jr*
Brent Trebor Gordon
Modesto "Moe" Rivera-Colon
David Robinson
City Council At-Large Position 3:
Brad Batteau
Rogene Gee Calvert
Roland Chavez
Michael Kubosh
Roy Morales
Jenifer Rene Pool
City Council At-Large Position 4:
C.O. "Brad" Bradford*
Issa Dadoush
City Council At-Large Position 5:
Jack Christie*
Carolyn Evans-Shabazz
James Horwitz
HISD Trustee District I:
Anna Eastman*
Hugo Mojica
HISD Trustee District V:
Mike Lunceford*
HISD Trustee District VI:
Greg Meyers*
HISD Trustee District VII:
Harvin Moore*
Anne Sung
HISD Trustee District IX:
Wanda Adams
W. Clyde Lemon
Coretta Mallet-Fontenot
HCC Trustee District 1:
Yolanda Navarro Flores*
Zeph Capo
Kevin Hoffman
HCC Trustee District 2:
Bruce Austin*
Dave Wilson
HCC Trustee District 3:
Herlinda Garcia*
Adriana Tamez
Dane Cook
HCC Trustee District 5:
Robert Glaser
Phil Kunetka
Roy Cormier
HCC Trustee District 7:
Neeta Sane*
Ann Williams
*Denotes Incumbent Candidate