Anne Sung, Candidate for HISD Trustee District VII, Interviewed by Houston Kids Ages 4-7 (Non-Political, Non-Partisan)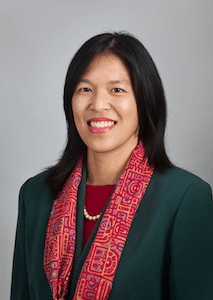 During this election season, BigKidSmallCity is getting to know the candidates in the City of Houston election.  Our goal in our non-partisan, non-political research is to help Houston kids better understand the political process.
This is not for political purposes or endorsement.  This is for kids.
Aylen (7), Joe (6), Senia (5) and Brooke (4) created the questions and I edited for clarity.  Below is the interview with Anne Sung,  Candidate for HISD Trustee District VII!
***
1. What does a HISD trustee do?
HISD's nine trustees set the goals for all of the district's schools. They visit schools, meet with parents and students, and make sure that schools are serving children and families well. They meet every month to set policies and approve spending. Trustees have to be very careful with tax payer money to make sure that schools can pay for the teachers and supplies they need.
2. What do you do to get elected?
I visit with people and talk about how important it is to have an experienced educator on the school board. My friends and I go walking in the neighborhoods every weekend to talk to parents and other voters. We have great conversations, make new friends, and remind people to vote for Anne Sung on November 5.
3. What do you like to do in Houston?
I like to go walking in Memorial Park and along the bayous – stopping to play on any nearby jungle gyms, of course! When I was growing up, my parents used to take me to museums with fun science displays, and I still love to go visit the Houston Museum of Natural Science and the Children's Museum. I also enjoy listening to music at the Miller Outdoor Theatre.
4. What is your favorite thing about Houston?
My favorite thing about Houston is its diversity. We are such a vibrant, dynamic city, with a fascinating history and with people from all over the world!
5. What is your favorite Houston annual event?
The Houston Art Car Parade. Art + Engineering = Human imagination at its best!
***
For kid-friendly reviews of the Houston City Elections, go HERE.
If you are a candidate and have not filled out a questionnaire or set up a meeting, please contact me at Jill @ BigKidSmallCity.com.