Keith Caldwell, Candidate for Houston City Council District D, Interviewed by Houston Kids Ages 4-7 (Non-Political, Non-Partisan)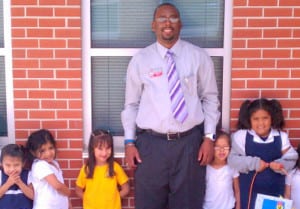 During this election season, BigKidSmallCity is getting to know the candidates in the City of Houston election.  Our goal in our non-partisan, non-political research is to help Houston kids better understand the political process.
This is not for political purposes or endorsement.  This is however, for kids.
Aylen (7), Joe (6), Senia (5) and Brooke (4) created the questions and I edited for clarity.  Below is the interview with Keith Caldwell, Candidate for Houston City Council District D!
***
What does a city council member do?
A city council member governs over his or her district. City Council Members are responsible for being the voice of the people in his/her district. Here are a few responsibilities of city council members:
Economic development
Enhance community safety
Raising funds for after school programs for the district.
Improving the quality of life for senior citizens.
2. What do you do to get elected?
Campaigning is one of the most important tasks of candidates seeking election. This includes finding some financial backers to support your campaign. Like it or not, it cost money to run a campaign.
Then once the candidate gets a couple of financial supporters, he/she creates a team of about 5 to 10 people who believe in the vision, and schedule meetings to develop a strategy for winning the election.
Once everyone is on board, the candidate and his team usually walks door to door to meet the people in the community.  This will give the candidate the opportunity to tell people about his/her vision to represent them on council.  Walking and talking to people in the district often provides an opportunity to recruit more people to help with the cause.
Finally, on Election Day, people come out to vote for their candidate, and he/she is on their way to being an elected official.
3. What do you like to do in Houston?
I enjoy playing sports and attending community events.
4. What is your favorite thing about Houston?
My favorite thing about Houston is the opportunity to be successful.  The probability of living your dreams and accomplishing your goals is endless.
5. What is your favorite Houston annual event?
The annual A-Phillip Randolph Convention (APRI) is my favorite Houston annual event.  I actually serve as a board member.  I love seeing the smiles on the children's faces when they are given scholarship money for college.
***
For kid-friendly reviews of the Houston City Elections, go HERE.
If you are a candidate and have not filled out a questionnaire or set up a meeting, please contact me at Jill @ BigKidSmallCity.com.