Issa Dadoush, Candidate for Houston City Council At-Large Position 4, Interviewed by Houston Kids Ages 4-7 (Non-Political, Non-Partisan)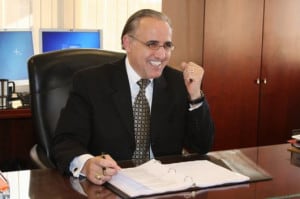 During this election season, BigKidSmallCity is getting to know the candidates in the City of Houston election.  Our goal in our non-partisan, non-political research is to help Houston kids better understand the political process.
This is not for political purposes or endorsement.  This is however, for kids.
Aylen (7), Joe (6), Senia (5) and Brooke (4) created the questions and I edited for clarity.  Below is the interview with Issa Dadoush, Candidate for Houston City Council At-Large Position 4!
***
1.     What does a city council member do?
Think of the principal at your school as the Mayor of the City; and the teachers as the City Council members. The principal and the teachers work together to set school rules by which everyone will follow in educating all the students at your school.  Now, think of your school as the City of Houston.
The City of Houston has a strong Mayor form of Mayor-Council government. The Mayor sets the agenda and introduces ordinances to the City Council members for approval. The City Council along with the Mayor are responsible for establishing policies by which City staff will follow in providing services to the Houston community. Services include water, sewer, infrastructure, police, fire and others.
2.     What do you do to get elected?
To get elected, a council member must do block walks and talk to people. They also attend community meetings, churches and visit people's homes to get his/her message out to potential voters. It is important to listen to people first and be a strong leader. One day at your school, you will be asked to run for student council. You will have to talk to other students and tell them why they should vote for you.
3.     What do you like to do in Houston?
I desire for Houston to be the City of Choice where the next generation's workforce, like you, is provided the best education, required training, and development to allow for a robust sustainable growth.
Joe and Brooke, have you decided what you want to be when you grow up? Maybe you want to be a teacher, an engineer, an astronaut, a carpenter, or an electrician. Whatever you decide, strive to be the best in your profession.
4.     What is your favorite thing about Houston?
The NASA Johnson Space Center is my favorite thing where everyone from students, scientists and astronauts contribute to the space program.
5.     What is your favorite Houston annual event?
The Houston International Festival is my favorite annual event.  It is the largest celebration of food, culture, and music representing the diverse make-up of our community.
***
For kid-friendly reviews of the Houston City Elections, go HERE.
If you are a candidate and have not filled out a questionnaire or set up a meeting, please contact me at Jill @ BigKidSmallCity.com.