Houston Kids (Ages 4-7) Aim to Interview Over 60 City of Houston Candidates for November 2013 City Election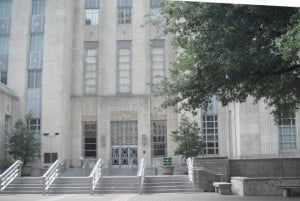 When it comes to politics, I generally have no interest in the politics.    However, when it comes to the political process and exercising the right to vote, I am passionate for 2 reasons.
I want my kids to know how the political process works.  I want them to understand the system, the people and their objectives.
I have watched way too many Susan B. Anthony documentaries to take my right to vote casually.  Women fought for 72 years before getting the right to vote in 1920. The women who started the movement died before the passage of the 19th Amendment to the United States Constitution. I personally feel obligated to vote because of the opportunity they gave me but never had for themselves.
So, for the 2013 election season, we are going out to get involved in the process.
The BigKidSmallCity crew is expanding our focus.  Our goal is to remind our busy community that there is an election and to help educate kids on the political process, by asking all City of Houston candidates some very non-partisan, non-political questions.
This is not for political purposes or endorsement.  This is however, for kids.  Aylen (7), Joe (6), Senia (5) and Brooke (4) created the questions and I edited for clarity.
1.    What does a mayor/controller/city council member/HISD trustee do?
2.    What do you do to get elected?
3.    What do you like to do in Houston?
4.    What is your favorite thing about Houston?
5.    What is your favorite Houston annual event?
 Over the next several weeks, we will feature answers from candidates for all positions and districts.  And we have some great ones!
We will also provide an easy to follow overview of Houston elections and talking points for discussion with kids and an overview of each position.
For an overview of the Houston elections, go HERE.
To find out what the Mayor, Controller, City Council, HISD Trustee and HCC Trustees do, go HERE.
To learn how people are elected, go HERE.
For all the interviews, go HERE.
All candidates listed on the City of Houston website were contacted.  If you are running for office and did not turn in your questionnaire or set up an interview, just contact me at Jill @ BigKidSmallCity . com.
I hope you will follow along with this very non-partisan, non-political view of Houston politics and the people involved.   And if you are looking for the politics of politics, head over to Off the Kuff or Big Jolly.