Ben Hall, Candidate for Houston Mayor, Interviewed by Houston Kids Ages 4-7 (Non-Political, Non-Partisan)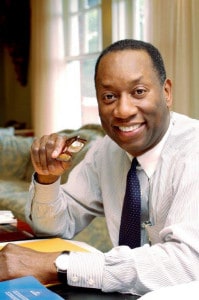 During this election season, BigKidSmallCity is getting to know the candidates in the City of Houston election.  Our goal in our non-partisan, non-political research is to help Houston kids better understand the political process.
This is not for political purposes or endorsement.  This is however, for kids.  Aylen (7), Joe (6), Senia (5) and Brooke (4) created the questions and I edited for clarity.  Below is the interview with Ben Hall, Candidate for Houston Mayor!
***
1.  What does the mayor do?
The Mayor is the top servant to the people of Houston.  He works with citizens, city employees, businesses and national/international leaders to try to bring the very best opportunities to the City. The mayor of Houston represents the greatest city in the United States!
2.  What do you do to get elected?
In order to get elected, a candidate must talk to as many people in the city of Houston and encourage them to vote on November 5th. My campaign is about helping all Houstonians. That's why my slogan is "Hall for All". In order to win, I must make sure I listen to the concerns of voters and assure them I will represent their interests in the best possible way as their Mayor.
3.  What do you like to do in Houston?
I like going to ball games in the City, as well as enjoying modern plays and acts in the theater district.  I also love the variety of cultures and food here!
4.  What is your favorite thing about Houston?
Without a doubt, the variety of cultures and people.  I enjoy our diversity!  I feel like I step into the world everyday that I live here.  There is a wide variety of ideas that is refreshing!
5.  What is your favorite Houston annual event?
The Rodeo!  It is a peculiar mixture of the rugged past with the beautiful present.  I like taking my family to the Rodeo, and my wife and sons love it too…Too, the carnival games and rides are nice as well.
***
For kid-friendly reviews of the Houston City Elections, go HERE.
If you are a candidate and have not filled out a questionnaire or set up a meeting, please contact me at Jill @ BigKidSmallCity.com.