Go Vote – Election Day is Today – November 6, 2012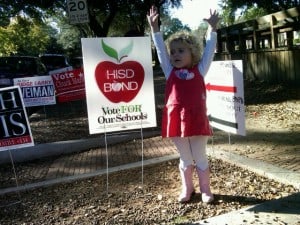 If you did not do early voting, you need to go vote TODAY!  Unlike early voting, you must go to your assigned polling location.  Go HERE to locate it.
Why bother?  Without the vote, you do not get representation. The issues you care about will not be considered because the lawmakers do not depend on you to be re-elected. Political candidates know if you are a registered and an active voter, so if you want representation, the right to vote is not enough. You actually have to vote.
Yes, your preferred candidate may not win, but the elected official must consider the concerns of active voters, and active voting communities, if he or she wants to be re-elected.
And most importantly, your complaints over the next 4 years will only count if you make time to vote today!