Paciugo Italian Gelato & Caffe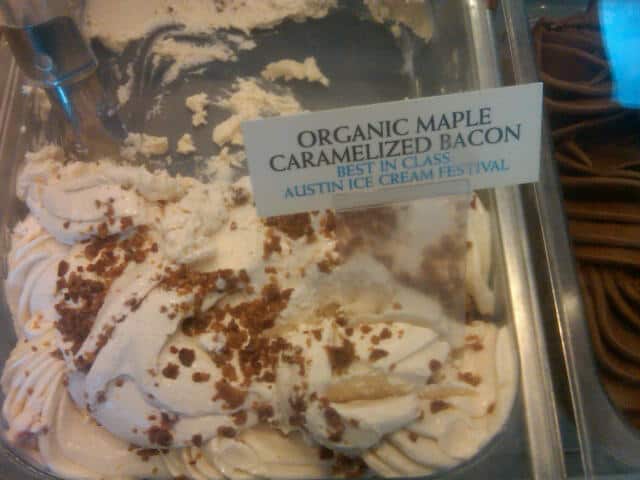 Address:  5172 Buffalo Speedway, Houston, TX 77005
Cost: Reasonable
Appropriate Age: Any Age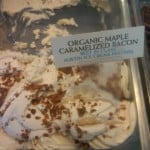 Our Review:  Paciugo is located in the Kroger shopping center near Berryhill Baja Grill.  Paciugo serves many flavors of gelato (with no cream) and has something for everyone.  Patrons can order the standard fruit, chocolate or nut gelato, or go for the more unusual Black Pepper Olive Oil or Maple and Bacon.
I had been waiting to take my kids, but with my Groupon about to expire, I headed to Paciugo by myself.  Everyone else in Houston seemed to have the same idea, because everyone was lined up with Groupons in had.  After a little wait (due to the Groupon rush) I was able to order the To-Go box of gelato with 3 flavors.  After tasting a bunch, including the bacon one, I decided on the Hazelnut, Texas Pecan and Almond Chocolate Chip.  This box, which serves about 4, was $9.99.  If I had ordered just a cup of ice cream, the smalls started around $3.50 and the large was about $5.20.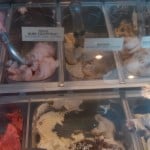 At first I was worried that the servers were just putting the gelato on the top of the container, leaving air under, but they fixed the issue without me asking about it.  My server gave me generous portions and was very friendly.
I was impressed by the variety and how great the gelato tasted.  Next time I plan to take the kids and sit on the nice patio (or inside if it's just too hot).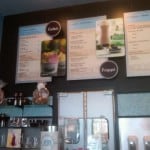 One thing I should mention is about the treatment of some of the guests.  My server was delightful and the manager looked to be very nice.  However, there was one lady who was tired and giving guests a hard time.  She told the woman in front of me that she did not want to take the Groupon and that our Groupons were going to put them out of business.  To this we though….. uh, what?  (And I could make a list of why this was a poorly thought out statement).  But then she went on to say that customers were complaining because they thought she had been treating them bad.  And to this we though…. uh, yeah.  I buy a lot of Groupons and this is the first time I've ever gotten static for using them.
That said, I'm sure she was tired from scooping the delicious gelato.  On any other day I'm sure she would have said that she was glad we discovered Paciugo, through Groupon, she hoped we enjoyed the gelato and will come back soon.  This is what my server said, so I do plan to go back with my kids.