It's time to register for summer camp! Join Westbury Christian School Summer Camp in June and July for Summer ASAP!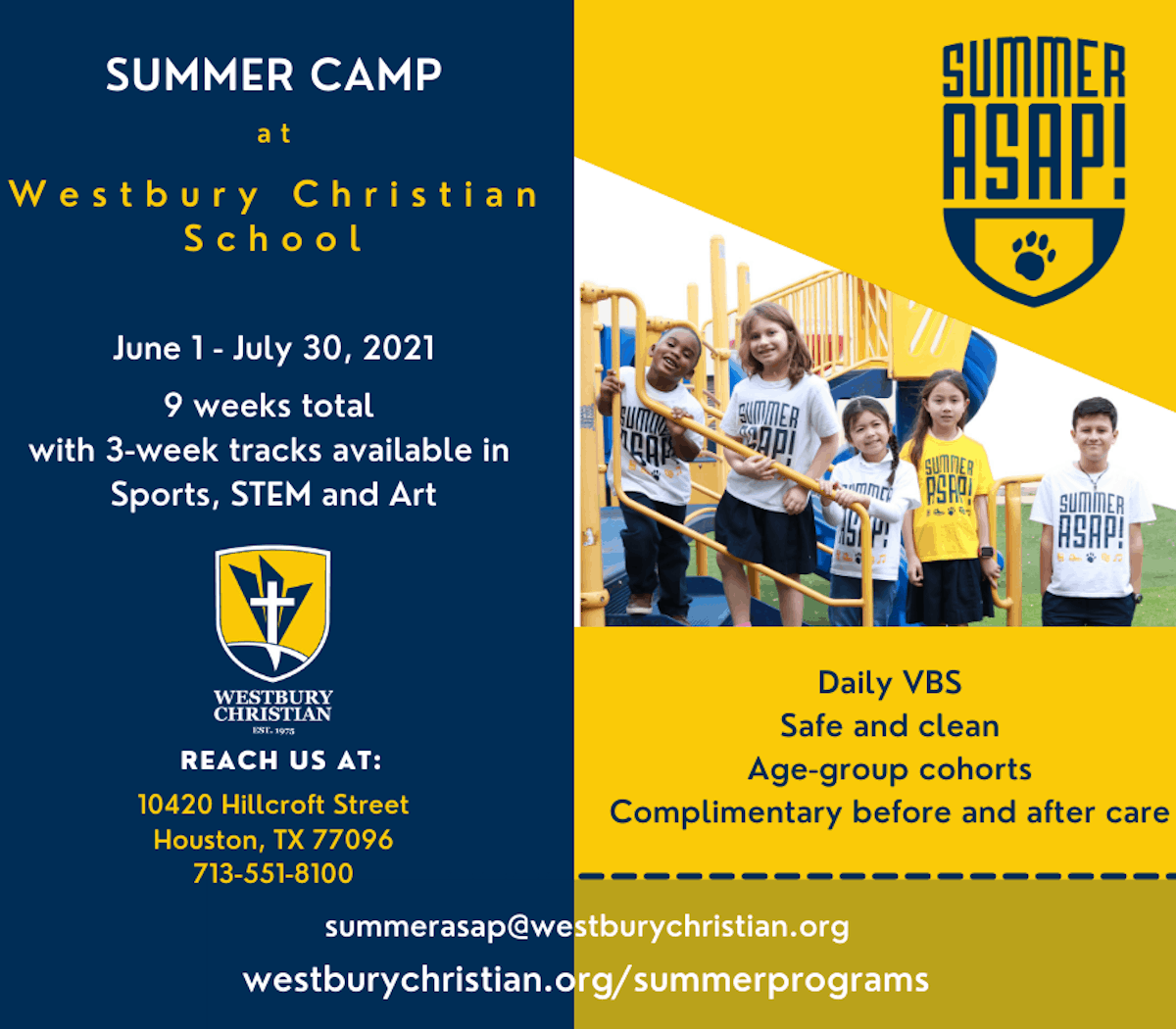 Students ages 3-10 enrolled in Westbury Christian School's 9-week Summer ASAP! camp will have fun making friends and participating in hands-on Sports, STEM and Fine Arts activities designed by real classroom teachers.
They will also take part in a summer-long Vacation Bible School, enjoy age-appropriate outdoor play, and experience on-campus and virtual field trips/experiences.
Families can sign up for the full nine weeks in June and July, or for one of the tracks (sports, art and STEM). There is a one time $25 registration fee. There is no charge for before and after care.
The camp will adjust plans as necessary to follow health guidelines from state and local authorities. Staff is trained to properly disinfect and clean frequently used surfaces regularly throughout the day. Groups sizes will be small and they will practice social distancing protocols as directed.