Summer & September Birthdays... Start school or wait a year for kindergarten? Should you be holding a child back because of maturity?
In Texas, in order to attend kindergarten, kids must be 5 years old by September 1. So, if you were born on September 1, you can go to kindergarten... but if you were born September 2, you have to wait a full year.
With my oldest kids being summer babies, I found it hard to take that my next child would have to wait a full year to enter school, just because he was born in mid-September.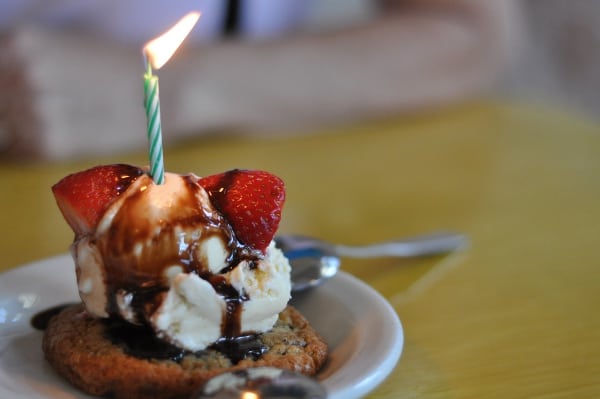 Don't tell me what to do (please).
I knew full well that sometimes holding a child back because of maturity was better... but the issue was... I really don't being told what to do.
If the baby was born on September 1, I could pick... but on September 2, I was forced to wait a year.
So, when I realized I would likely hit my due date, I did my best to convince my doctor to induce me early. He politely told me I was crazy, that the baby was not ready and that my insurance would not cover it.
So, then I decided to try all the old-wives-tricks for inducing labor a week early... and from the stomach cramps and no baby, I was reminded that I was indeed going crazy. But not one to give up, once the baby was born, on his due date, I examined the birth certificate to see if I could maybe just delete one number to make it look like September 1 was the birthday... and can tell you that that thing is watermarked.
When all my efforts failed, I just decided to wait a few years and try a better plan. Maybe start in private school, maybe test into an older grade or maybe sneak him in to kinder. (Kidding on the last one. Mostly.)
Flash forward...
Flash forward nearly five years, and I no longer care. In fact, I think him being born in September, and staying home was a gift. It was just over a year ago that I left my engineering job... and during this year, my son and I spent time together that was better than any preschool program I could have selected.
More than this, my youngest is not his brother or sister. He is happy-go-lucky and is going to be just fine as the oldest in the class.
So if you have a baby with a late-summer birthday or an early-fall birthday, maybe these thoughts can help you decide what to do for kindergarten:
Should I be holding a child back because of maturity?
Kids born on September 2 (or later) do have some options. In our HoustonISD prek class, we had a classmate that was older and was ahead of his piers. His parents were given the option of having him tested and skipping a grade. So... it is possible. I've also heard of people starting in private school and then transferring to public school after a few years.
Some summer babies do just fine in their "assigned" class. My oldest has a July birthday and he is a very serious guy (and always has been). He's been on the top of the chart for behavior and academic performance from the start.
Being the oldest in the class can be a very good thing. I mean, wouldn't it be a great confidence booster to fully understand the teacher and know how to interact with your friends from day one? It's explained in the book, affiliate Outliers, that the older kids are often more successful in the long run.
No matter which way you go, don't think that you are screwing up your kid for life. Whether you wait for kindergarten or start early, you can adjust as you see the results. You do not have to stick to your decision forever. See how school goes, talk with the teachers and make changes. And when they grow up, I don't think anyone is going to care if they graduated college when they were 21 or 22 or 23.
Holding a child back because of maturity? Let me leave you with this...
So if you are struggling right now with the September birthday cutoff, consider that you do have more options than you might think... and not just today. You have options now, options next year and beyond. And sometimes the September 1 cutoff is a blessing (like it was for me).
And you have stories of holding a child back because of maturity (or not)... tell us!
(If you are looking for more resources for Houston parents, go HERE!)