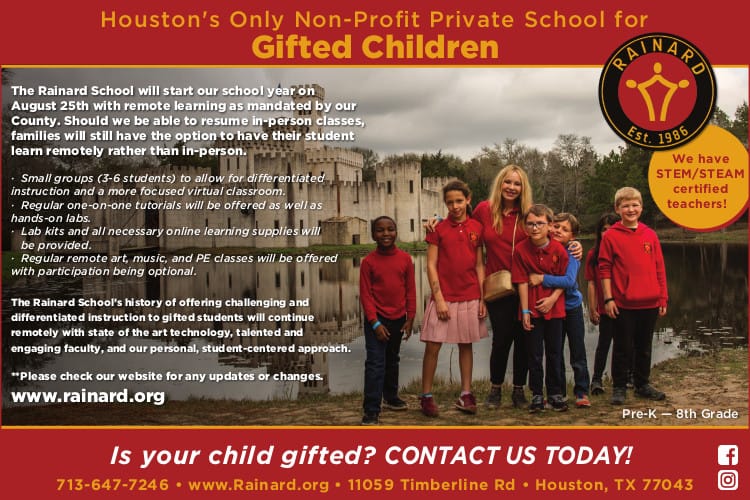 Has this past school year convinced you that your child doesn't quite fit at their school? Are they capable but struggling? Do they need a place where they can love learning?
Rainard is for students with ideas. It's for students that are willing to experiment. It's also for students that might not fit in at other schools.
If you have a gifted student that doesn't love learning, Rainard says that this is a problem that they can solve.
This year, school will start online on August 25, 2020 with the same challenging and differentiated instruction and will move to in-person school on September 8, 2020 (following local guidelines). Students who cannot attend in person will still be able to join all classes remotely.
There will be small groups with 3-6 students and 1-on-1 tutorials and hands-on labs.
While online, assignments can be posted and turned in, in one place, so that even the youngest learners can access their classes and assignments with very little assistance. Also, the classes will be livestreamed and can be joined via Google hangout or a recording of the live class may be watched at a later time.
If you need a place for your student to thrive, learn more about Rainard HERE.