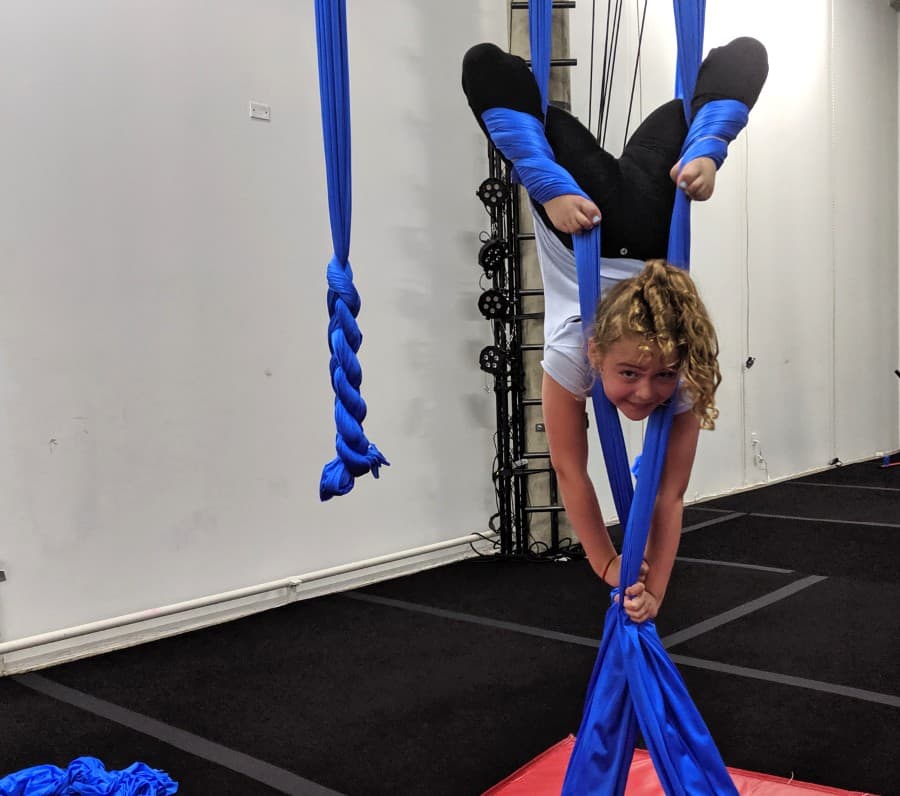 Have you seen an Aerial Artist on silks? We saw a performer on silks at a holiday show, climbing and flipping and flying... and we've been hooked ever since.
We've been taking classes at The Artz, and it is pretty amazing what both my daughters have learned.
The Artz offers classes for toddlers through adults (for boys and girls) at their Houston Heights Area gym. You can learn Aerial, Lyra, Dance and more!
Toddlers work very close to the ground and learn basic moves. Bigger kids and adults can start from beginner... and work up to the performance team!
AND RIGHT NOW… the class is FREE. All you need to do is reserve a spot (while they last)!
Register below (or HERE).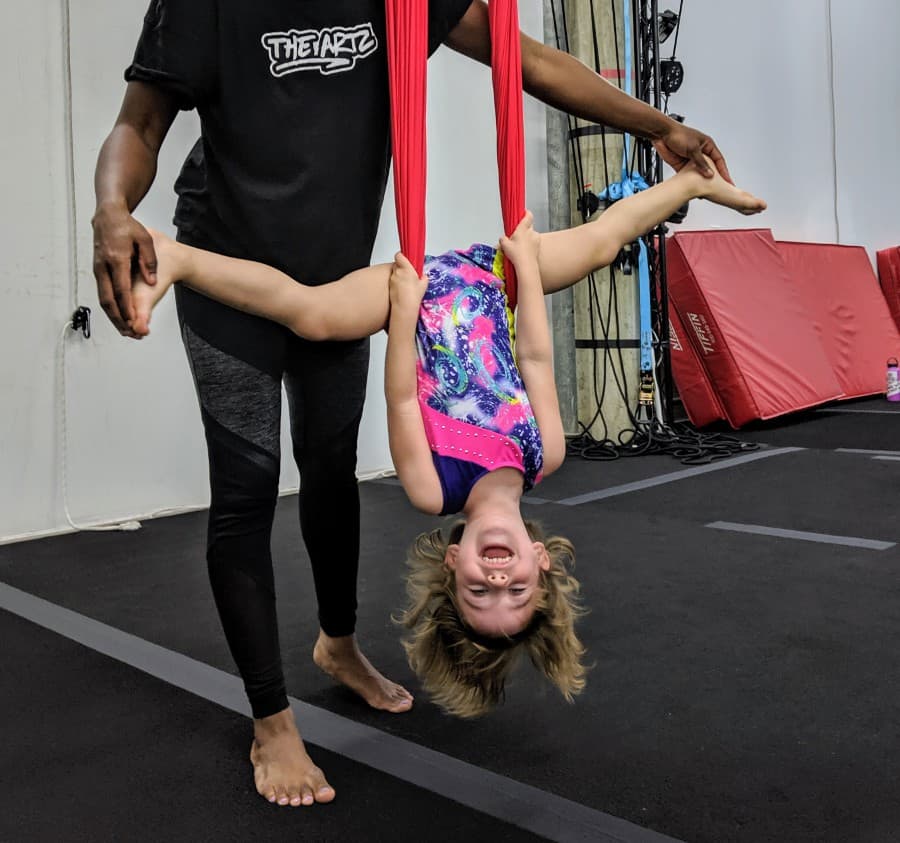 Sign up for one free class below. The Artz will contact you to confirm your spot!