At BigKidSmallCity, we believe the more we know about the people of Houston, the smaller our city feels. And who better to meet than a Houston mom immersing kids in technology?!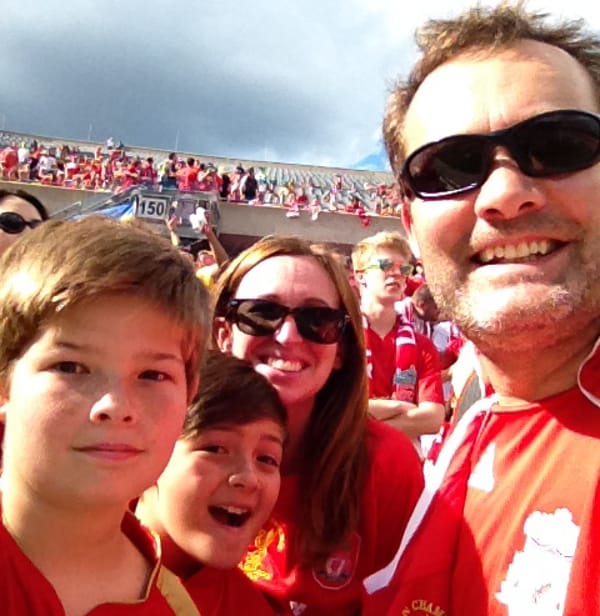 Meet Clare Bronwen Lee of 
WonderSpace Technology Camp
! In her own words she tells us about her family, her business and what she loves to Houston!
I'm British, as is my husband, but we're permanently based in Houston and my two stepsons are proper Houstonians. I've only been in the US for 2 years and so it still feels like an adventure getting to know the city. We have lots of favorite places but a really long list of things still to try which makes for fun weekends.
I recently joined Wonder-Space Tech Camps as Marketing Director. I'm blown away by the fantastic things our campers are achieving every week; designing apps, creating their own games, getting to grips with programming and having so much fun doing it. Our counselors are inspiring. My office is next door to a couple of the camps and I'm always listening in to learn something new at seminar time! You can find out more at wstechcamp.com.
What do we like best about Houston? The weather in late autumn and early spring! It's the perfect time to enjoy camping at Brazos Bend State Park or Lake Livingston. We love being active outdoors and there are lots of great places to enjoy hiking, biking and kayaking here.
We also love biking the off-road mountain bike trails at Memorial Park, followed by the Queen Vic pub on Richmond for fantastic and family-friendly Anglo-Indian comfort food.
When the outdoor pools open up for the summer! Our favorite has a lovely lazy river and we can spend a whole afternoon aimlessly drifting and keeping cool.