Make our Big City Feel Small by Exploring, Learning and Contributing to it!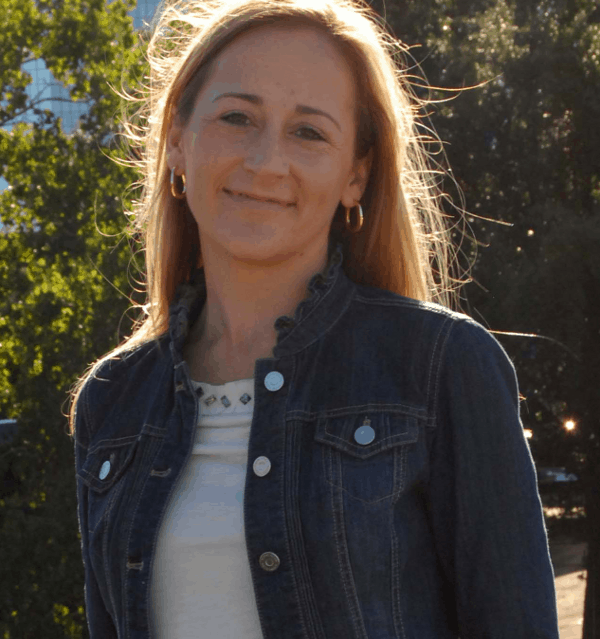 Welcome!  My name is Jill and this is BigKidSmallCity.com!
I am mom to Joe (9), Brooke (7), James (5)… and 1 more that will join us soon.
I am an electrical engineer by training and spent 13 years designing and launching mobile devices with a big telecommunications company.  For 3 years, I worked as an engineer by day and a blogger by night.  In December 2014, I made the move to run BKSC Group and BigKidSmallCity.com full time (and still cannot believe this is my full time job).
Why is this website called BigKidSmallCity?
Well, my kids aren't really big, and Houston isn't small, but my kids FEEL big while we are exploring, and learning about, this big city one small piece at a time.
I want to encourage parents to get out of the house and into Houston.  I want to make it easy for kids and families to understand how the city ticks, from city government to local companies and organizations.  And finally, I want to give back to the city that offers a high quality of life to my family.
On BigKidSmallCity, I provide weekly events lists, things to do in Houston with kids, family friendly interviews of local leaders and resources for parents.  I know there is a lot of information on BigKidSmallCity, please go HERE to get started!
If you are a business or representative trying to get the attention of Houston parents, go HERE to work with BigKidSmallCity.  If you are with the media, please look before for story ideas and some examples of stories!
Story Ideas:
"Not-Your-Usual" Things to Do in Houston with Kids: This list does not include usual favorites… so you won't find the awesome Children's Museum here. Instead, you will find things with fewer crowds, some that are a little quirky, and all that are just as much fun as the well-known spots.
What to Pack for your Roadtrip, with Kids
Get Out the Door!:  Tips for getting out of the house with young children.
Houston for Free!: Free things to do in Houston, with kids.
Urban Scavenger Hunts for Kids: How to plan your own urban Houston scavenger hunt for your young explorers.
Give the Gift of Adventure (and Not Toys)!:  Ideas for Houston area adventures for any child.
Fun Lunch Box Ideas:  How to make super cute lunches in very little time and with very little talent!
Quick & Easy Dinner Ideas:  Easy answers to that "What's for dinner?" question!
Houston Elections:  Kids perspective on the elections and what each offices does.
STEM: Women in Engineering: It never crossed my mind that engineering was a "boy job".  (Thanks Mom and Dad.)
Lessons Learned by Garbage Man Joe:  Meet Garbage Man Joe who started his Trash Can Curbside Service at Age 4.  Joe has been featured on Fox & Friends, NewsFix, Huffington Post, Chron.com, Big Jolly Politics & Waste & Recycling News.
Available in Houston, by telephone, and in studio by arrangement.
To schedule an interview, please call:  858-401-9774 (media only) or email: Jill @ BigKidSmallCity . com
To see the ABC 13 interview, go HERE.
To see the ABC 13 interview, go HERE.