HoustonISD "Name That Book" List for 2015-2016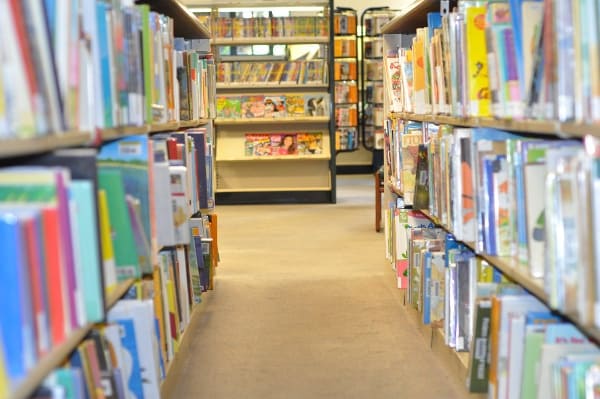 Use
Summer Break
to get ready for the 2015-2016
HoustonISD Name That Book contest
!
AND, these books (and any others) can count towards the Houston Public Library Summer Reading Program… and great rewards!
Find these books with the BKSC Amazon links below, or at your Houston library!
K-2 Name That Book List
Bink and Gollie
DiCamillo, Kate and McGhee, Alison
Dalia's Wondrous Hair
Lacámara, Laura
Dog Days of School
DiPucchio, Kelly
Dog vs. Cat
Gall, Chris
Don't Spill the Milk!
Davies, Stephen
Extraordinary Jane
Harrison, Hannah E.
Feathers: Not Just for Flying
Stewart, Melissa
Flight School
Judge, Lita
Fortune Cookie Fortunes
Lin, Grace
Found
Yoon, Salina
Freddie Ramos Takes Off (Zapato Power)
Jules, Jacqueline
The Girl and the Bicycle
Pett, Mark
Goldilocks and the Three Bears
Buehner, Caralyn
Hug Machine
Campbell, Scott
It's an Orange Aardvark!
Hall, Michael
It's Raining!
Gibbons, Gail
Manana, Iguana
Ann Whitford Paul
Maple
Nichols, Lori
Maybelle in the Soup
Speck, Katie
Meet the Parents
Bently, Peter
Memoirs of a Hamster
Scillian, Devin
Mouse Tales
Lobel, Arnold
My Grandfather's Coat
Aylesworth, Jim
My Teacher Is a Monster! (No, I Am Not.)
Brown, Peter
The Princess in Black
Hale,Shannon and Dean
Sam and Dave Dig a Hole
Barnett, Mac
Shiver Me Timbers!: Pirate Poems & Paintings
Florian, Douglas
The Talking Eggs
San Souci, Robert D.
Water Can Be…
Salas, Laura Purdie
3-6 Name That Book List
Always, Abigail
Cavanaugh, Nancy J
Brown Girl Dreaming
Woodson, Jacqueline
Deep and Dark and Dangerous
Hahn, Mary Downing
El Deafo
Bell, Cece
Emily's Blue Period
Daly, Cathleen
The Fourteenth Goldfish
Holm, Jennifer L.
Frank Einstein and the Antimatter Motor
Scieszka, Jon
The Genius Files #4: From Texas with Love
Gutman, Dan
The Ghosts of Tupelo Landing
Turnage, Sheila
Grandfather Gandhi
Gandhi, Arun and Bethany Hegedus
The Great American Dust Bowl
Brown, Don
The Hero's Guide to Saving Your Kingdom
Healy, Christopher
The Lost Planet
Searles, Rachel
The Misadventures of Salem Hyde: Book One: Spelling Trouble
Cammuso, Frank
Mountain Dog
Engle, Margarita
The Night Gardener
Auxier, Jonathan
The Phantom Tollbooth
Juster, Norton
Quinny & Hopper
Schanen, Adriana Brad
The Right Word: Roget and His Thesaurus
Bryant, Jen
Rutherford B., Who Was He?: Poems About Our Presidents
Singer, Marilyn
Saving Lucas Biggs
de los Santos, Marisa and David Teague
The Scraps Book: Notes from a Colorful Life
Ehlert, Lois
Separate Is Never Equal: Sylvia Mendez and Her Family's Fight for Desegregation
Tonatiuh, Duncan
A Single Shard
Park, Linda Sue
Sky Jumpers
Eddleman, Peggy
A Snicker of Magic
Lloyd, Natalie
The Vanishing Coin
Egan, Kate and Lane, Mike
When the Beat Was Born: DJ Kool Herc and the Creation of Hip Hop
Hill, Laban Carrick
The Year of Billy Miller
Henkes, Kevin
Zane and the Hurricane: A Story of Katrina
Philbrick, Rodman