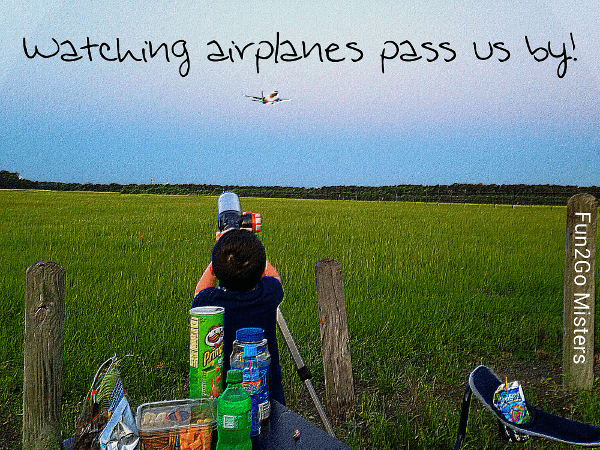 Addresses:
IAH Offical Airplane Observation Parking Lot, Lee Rd, by Will Clayton Pkwy, at the end of runway 27
Hooks Airport & Aviator Grill: 20803 Stuebner Airline Rd, Spring, TX 77379
Cost:  
Free for the observation lot.  More for the garage or for lunch at Aviators Grill!
Janie of Fun2Go Misters is here sharing one of son's favorite activities: Airplane Spotting!  Read on to learn about Airplane Spotting at these locations!
IAH Official Airplane Observation Parking Lot (Pack a picnic, football & mosquito spray!)
IAH Parking Garage (Terminal D)
Hooks Airport in Spring
Aviators Grill, with a window out to the runway at Hooks Airport
Houston offers so many great sight seeing venues that can be fun for anyone including "airplane spotting".   Airplanes are amazing traveling machines, and seeing them fly over can make young ones very inquisitive!
No matter what age, this free venue is a must for anyone that is curious about airplane spotting. Photographers, couples on dates and family outings have been made throughout the years at a special location that George Bush Intercontinental Airport (IAH)  has designated as an official airplane observation parking lot,  located on Lee Rd. at the end of runway 27.  It  can also serve as a park and wait area instead of sitting at one of the cell phone lots.
This  location has been a spot for us to visit since we were small and now I have the luxury of taking my family for the spectacular views of the airplanes arriving and preparing to land on runway 27.  The aircrafts are literally flying about a hundred feet over your head.
Here is a cute tip to help those curious minds, download a flight tracking app on your smartphone and you will be able to see a destination route of the plane that is flying over. You will need to be quick and have the phone handy and remember the airport abbreviation (IAH).
As the plane is hovering over, make sure you grab the tail number or the number on the bottom between the wing and tail, which you will then input on the app to find out a little more about the flight path of the airplane that just zoomed over your head.
Depending on your carrier, there are various free, flight tracking apps available and a simple one will give you the departure/arrival information once you insert the plane identification number.
UPDATE:  You can also ask Siri! On your IPhone, ask, "Siri, what airplanes are flying above me?", and you could get the answer!  Look at this from IAH: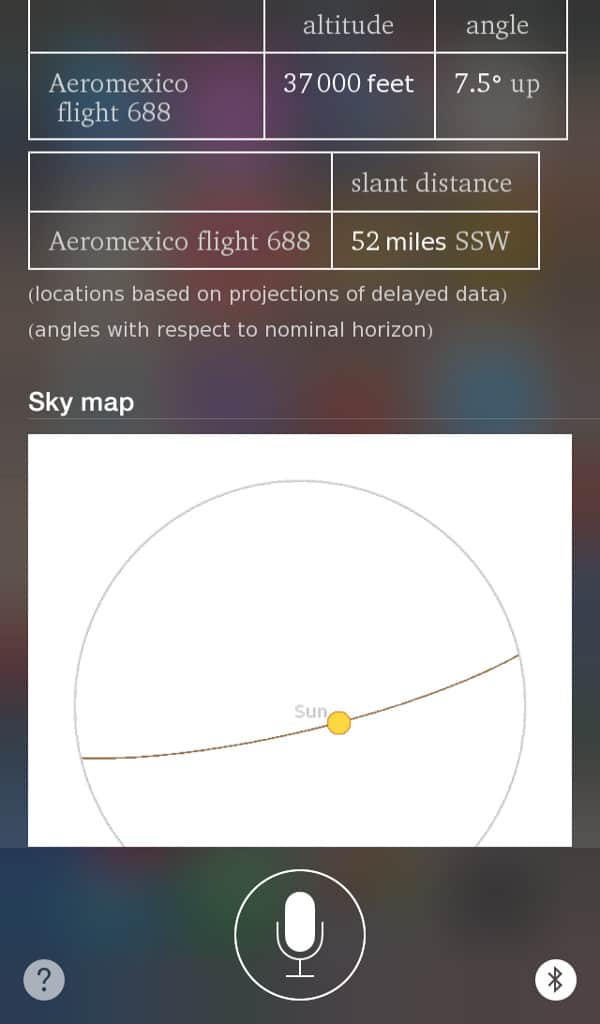 Another thing that you can add to your airplane spotting adventure, is having a picnic at the observation area.  If you have a truck, pull down the tailgate and set out a blanket, an SUV or van will work as well.  We have a car and on our last trip, we took a tv tray, a couple of chairs, a telescope (not that it is necessary), bubbles and a few snacks to enjoy watching the giant metal machines fly over us.
[Read more…] about Beyond the Beltway: Airplane Spotting at the Official IAH Airplane Observation Lot & Aviator Grill at Hooks Airport!