Things to do in Houston, with kids, for Summer! Houston Events for June 1 – September 2, 2019
Have the best summer break ever!
So you can plan ahead for June, July and August, here are all the family events scheduled through September 2, 2019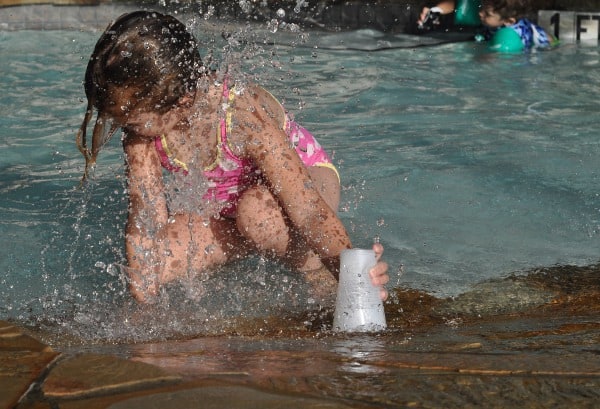 As events pop up, we'll add them to the list… and since this is being posted so early, be sure to click the links and check before you head out to each venue.
If you want this list emailed to you each week, sign up for the free newsletter HERE. Or get updates on Facebook and Instagram!
Things to Do Any Day:
FREE Indoor Playplaces around Houston – There are a lot of FREE indoor places to play… with no memberships required!
Find a New Houston Area Park!
Houston Citywide Map: Things to do in Houston, with kids
Texas Roadtrips – Pack up the family and head towards Austin, San Antonio, Corpus Christi or Dallas… and stop at these parent recommended spots!
Saturday, June 1, 2019:
HBG Spring Saturday Series, with Trees For Houston, Family Workshop – 9:00am – Houston Botanic Garden (Free, but reservation required)
Fun on the Farm– 10:00am-5:00pm – Blessington Farms
Young Writer's Workshop– 10:30am – Discovery Green
Hands On Houston: Personal Piñatas– 11:00am-3:00pm – Houston Museum of Contemporary Craft
Skeeters vs Patriots– 6:05pm – Constellation Field
Dynamo vs Sporting– 7:30pm – BBVA Compass Stadium
Sunday, June 2, 2019:
Skeeters vs Patriots – 7:05pm – Constellation Field
Monday, June 3, 2019:
Tuesday, June 4, 2019:
Two for Tuesdays: BOGO Free – Downtown Aquarium
MFAH Playdate – 10:45am – Museum of Fine Arts
Wednesday, June 5, 2019:
Addams Family School Edition – 11:00am – Miller Outdoor Theatre
Nature Storytime – 4:00pm – Nature Discovery Center
Children's BINGO – 4:30pm – Levy Park
Thursday, June 6, 2019:
Free Museum Entry
Find a museum district restaurant HERE.
Family Storytime – 10:00am – Levy Park
Addams Family School Edition – 11:00am – Miller Outdoor Theatre
Friday, June 7, 2019:
Children's Story Hour – 10:00am – Hermann Park Centennial Gardens
Addams Family School Edition – 11:00am & 8:15pm – Miller Outdoor Theatre
Astros vs Orioles – 7:10pm -Minute Maid Park
Saturday, June 8, 2019:
Young Writer's Workshop – 10:30am – Discovery Green
Sims Bayou Green– 11:00am-1:00pm – 4574 Simsbrook Drive
Astros vs Orioles – 3:10pm -Minute Maid Park
Park After Dark Walks – 8:00pm – Nature Discovery Center
Stargazing with Houston Astronomical Society – 8:00pm-10:00pm – Discovery Green
Addams Family School Edition – 8:15pm – Miller Outdoor Theatre
Sunday, June 9, 2019:
Sunday Family Zone – 1:00pm-4:00pm – Museum of Fine Arts
Astros vs Orioles – 1:10pm -Minute Maid Park
Monday, June 10, 2019:
Skeeters vs Barnstormers – 7:05pm – Constellation Field
Tuesday, June 11, 2019:
Two for Tuesdays: BOGO Free – Downtown Aquarium
MFAH Playdate – 10:45am – Museum of Fine Arts
Skeeters vs Barnstormers – 7:05pm – Constellation Field
Astros vs Brewers – 7:10pm -Minute Maid Park
Wednesday, June 12, 2019:
Skeeters vs Barnstormers – 11:05am – Constellation Field
Nature Storytime – 4:00pm – Nature Discovery Center
Children's BINGO – 4:30pm – Levy Park
Astros vs Brewers – 7:00pm -Minute Maid Park
Thursday, June 13, 2019:
Free Museum Entry
Find a museum district restaurant HERE.
Family Storytime – 10:00am – Levy Park
Junie B Essential Survival Guide to School – 11:00am – Miller Outdoor Theatre
Skeeters vs Barnstormers – 7:05pm – Constellation Field
Friday, June 14, 2019:
Children's Story Hour – 10:00am – Hermann Park Centennial Gardens
Junie B Essential Survival Guide to School – 11:00am – Miller Outdoor Theatre
Skeeters vs Bees – 7:05pm – Constellation Field
Astros vs Blue Jays – 7:10pm -Minute Maid Park
Virtual Reality in Concert: Music Illustrated – 7:30pm – Houston Symphony Jones Hall
Crazy Rich Asians – 8:15pm – Miller Outdoor Theatre
Saturday, June 15, 2019:
Young Writer's Workshop – 10:30am – Discovery Green
You're a Good Man, Charlie Brown – 11:00am & 2:00pm – Main Street Theater
Astros vs Blue Jays – 3:10pm -Minute Maid Park
Skeeters vs Bees – 6:05pm – Constellation Field
Dash vs Pride – 7:30pm – BBVA Compass Stadium
Sunday, June 16, 2019:
Father's Day at the Park – 8:30am-10:00am – Hermann Park (RSVP Required)
Sunday Family Zone – 1:00pm-4:00pm – Museum of Fine Arts
Astros vs Blue Jays – 1:10pm -Minute Maid Park
Skeeters vs Bees – 6:05pm – Constellation Field
Monday, June 17, 2019:
Skeeters vs Bees – 7:05pm – Constellation Field
Tuesday, June 18, 2019:
Two for Tuesdays: BOGO Free – Downtown Aquarium
MFAH Playdate – 10:45am – Museum of Fine Arts
Wednesday, June 19, 2019:
Nature Storytime – 4:00pm – Nature Discovery Center
Children's BINGO – 4:30pm – Levy Park
A Gulf Coast Juneteenth – 7:30pm – Miller Outdoor Theatre
Thursday, June 20, 2019:
Free Museum Entry
Find a museum district restaurant HERE.
Family Storytime – 10:00am – Levy Park
Summer Art Explorers: Start Your Adventure! – 11:00am-2:00pm – Museum of Fine Arts Houston
Blanket Bingo – 6:00pm – Market Square Park
Friday, June 21, 2019:
Children's Story Hour – 10:00am – Hermann Park Centennial Gardens
Evening Chill: Elephants – 5:00pm-8:00pm – Houston Zoo
Summer Symphony Nights – 8:30pm – Miller Outdoor Theatre
Saturday, June 22, 2019:
Young Writer's Workshop – 10:30am – Discovery Green
You're a Good Man, Charlie Brown – 11:00am & 2:00pm – Main Street Theater
Family Day – 1:00pm-4:00pm – Houston Maritime Museum
Evening Chill: Elephants – 5:00pm-8:00pm – Houston Zoo
Summer Symphony Nights – 8:30pm – Miller Outdoor Theatre
Sunday, June 23, 2019:
Sunday Family Zone – 1:00pm-4:00pm – Museum of Fine Arts
Monday, June 24, 2019:
Hear the Artists of Tomorrow – 11:00am – Miller Outdoor Theatre
Tuesday, June 25, 2019:
Two for Tuesdays: BOGO Free – Downtown Aquarium
Hear the Artists of Tomorrow – 11:00am – Miller Outdoor Theatre
MFAH Playdate – 10:45am – Museum of Fine Arts
Skeeters vs Rockers – 7:05pm – Constellation Field
Astros vs Pirates – 7:10pm -Minute Maid Park
Wednesday, June 26, 2019:
Nature Storytime – 4:00pm – Nature Discovery Center
Children's BINGO – 4:30pm – Levy Park
Skeeters vs Rockers – 7:05pm – Constellation Field
Astros vs Pirates – 7:10pm -Minute Maid Park
Thursday, June 27, 2019:
Free Museum Entry
Find a museum district restaurant HERE.
Family Storytime – 10:00am – Levy Park
Summer Art Explorers: Start Your Adventure! – 11:00am-2:00pm – Museum of Fine Arts Houston
Astros vs Pirates – 1:10pm -Minute Maid Park
Skeeters vs Rockers – 7:05pm – Constellation Field
Friday, June 28, 2019:
Children's Story Hour – 10:00am – Hermann Park Centennial Gardens
Family Movie: Disney's Up – 6:00pm – Lone Star Flight Museum
Music on the Plaza – 6:00pm-9:00pm – Museum of Fine Arts Houston
Skeeters vs Rockers – 7:00pm – Constellation Field
Astros vs Mariners – 7:10pm -Minute Maid Park
Family Movie Night: Lilo & Stitch – 8:00pm – Levy Park
Summer Symphony Nights – 8:30pm – Miller Outdoor Theatre
Saturday, June 29, 2019:
Young Writer's Workshop – 10:30am – Discovery Green
AsiaFest – 11:00am-5:00pm – Asia Society of Texas
You're a Good Man, Charlie Brown – 11:00am & 2:00pm – Main Street Theater
Skeeters vs Rockers – 6:05pm – Constellation Field
Astros vs Mariners – 7:15pm -Minute Maid Park
Dash vs Thorns FC – 7:30pm – BBVA Compass Stadium
Summer Symphony Nights – 8:30pm – Miller Outdoor Theatre
Sunday, June 30, 2019:
Sunday Family Zone – 1:00pm-4:00pm – Museum of Fine Arts
Astros vs Mariners – 1:10pm -Minute Maid Park
Skeeters vs Rockers – 6:05pm – Constellation Field
Monday, July 1, 2019:
Tuesday, July 2, 2019:
Two for Tuesdays: BOGO Free – Downtown Aquarium
MFAH Playdate – 10:45am – Museum of Fine Arts
Orquesta Akokán – 8:30pm – Miller Outdoor Theatre
Wednesday, July 3, 2019:
Nature Storytime – 4:00pm – Nature Discovery Center
Dynamo vs Red Bulls– 8:00pm – BBVA Compass Stadium (Fireworks!)
Star-Spangled Salute – 8:00pm – Cynthia Woods Mitchell Pavilion
AFA Summer Music Festival Orchestra – 8:30pm – Miller Outdoor Theatre
Thursday, July 4, 2019:
Free Museum Entry
Find a museum district restaurant HERE.
Katy Freedom Celebration – 9:00am-1:00pm – 1417 Avenue D, Katy, TX
4th of July Celebrations – 9:00am-6:00pm – The Woodlands
July 4th Firework Celebration – 9:00am-10:00pm – Towne Lake Cypress
Kidpendence Day – 10:00am-3:00pm – Children's Museum of Houston (Veterans and active duty military (with valid ID) will gain free admission and their families will receive $4 off admission for up to six people.)
Friendswood July 4th Celebration – 10:00am-10:00pm – Friendswood
Summer Art Explorers: Start Your Adventure! – 11:00am-2:00pm – Museum of Fine Arts Houston
Fourth of July Celebration at Bayou Bend – 12:00pm-5:00pm – Bayou Bend
Freedom Over Texas – 4:00pm-10:00pm – Buffalo Bayou
Red, White and Boom – 4:00pm-10:00pm – The Crown Festival Park, Sugar Land
July 4th Celebration and Street Festival – 5:00pm-10:00pm – Business 249 North of Four Corners, Tomball
Pasadena 4th Fest – 5:00pm-10:00pm – Pasadena Convention Center Fairgrounds
4th of July Celebration – 6:00pm-9:30pm – Buffalo Run Park, Missouri City
Independence Day Parade and Fireworks – 7:00pm – 37th Street and Seawall Blvd
Independence Day Fireworks Spectacular – 7:00pm-11:00pm – City Centre
Summer Symphony Nights: Star Spangled Salute – 8:30pm – Miller Outdoor Theatre
Firework Fridays – 9:30pm – Kemah Boardwalk
Friday, July 5, 2019:
Children's Story Hour – 10:00am – Hermann Park Centennial Gardens
Destination Latino America – 11:00am – Miller Outdoor Theatre
Astros vs Angels – 1:10pm -Minute Maid Park
Evening Chill: Dinosaurs – 5:00pm-8:00pm – Houston Zoo
Houston Symphony: The Music of Queen – 7:30pm – Jones Hall
Fly Dance Company: The Gentlemen of Hiphop – 8:30pm – Miller Outdoor Theatre
Saturday, July 6, 2019:
Young Writer's Workshop – 10:30am – Discovery Green
You're a Good Man, Charlie Brown – 11:00am & 2:00pm – Main Street Theater
Evening Chill: Dinosaurs – 5:00pm-8:00pm – Houston Zoo
Astros vs Angels – 6:15pm -Minute Maid Park
Houston Symphony: The Music of Queen – 7:30pm – Jones Hall
Family Funk Festival – 8:00pm – Miller Outdoor Theatre
Sunday, July 7, 2019:
Sunday Family Zone – 1:00pm-4:00pm – Museum of Fine Arts
Astros vs Angels – 1:10pm -Minute Maid Park
Swingin' Texas Country Summer Block Party – 5:00pm-9:00pm – Levy Park
Free TOV Party – 7:00pm-10:00pm – Gallery Furniture Post Oak (For adults!)
Monday, July 8, 2019:
Find a New Houston Area Park!
Free TOV Party – 7:00pm-10:00pm – Gallery Furniture North Freeway (For adults!)
Tuesday, July 9, 2019:
Two for Tuesdays: BOGO Free – Downtown Aquarium
Summer Nature Series: Walk in Nature – 10:00am-12:00pm – Levy Park
MFAH Playdate – 10:45am – Museum of Fine Arts
Free TOV Party – 7:00pm-10:00pm – Gallery Furniture Grand Parkway (For adults!)
Wednesday,July 10, 2019:
Nature Storytime – 4:00pm – Nature Discovery Center
Thursday, July 11, 2019:
Free Museum Entry
Find a museum district restaurant HERE.
Summer Art Explorers: Start Your Adventure! – 11:00am-2:00pm – Museum of Fine Arts Houston
Friday, July 12, 2019:
Children's Story Hour – 10:00am – Hermann Park Centennial Gardens
Evening Chill: Lions, Tigers and Bears – 5:00pm-8:00pm – Houston Zoo
Family Movie: How to Train Your Dragon – A Hidden World – 6:00pm – Lone Star Flight Museum
Skeeters vs Ducks – 7:05pm – Constellation Field
Houston Symphony: The Music of Selena – 7:30pm – Jones Hall
Dynamo vs Los Angeles– 8:00pm – BBVA Compass Stadium
Saturday, July 13, 2019:
Young Writer's Workshop – 10:30am – Discovery Green
You're a Good Man, Charlie Brown – 11:00am & 2:00pm – Main Street Theater
Houston Symphony: The Music of Selena – 2:30pm & 7:30pm – Jones Hal
Evening Chill: Lions, Tigers and Bears – 5:00pm-8:00pm – Houston Zoo
Skeeters vs Ducks – 6:05pm – Constellation Field
Dash vs Red Stars – 7:30pm – BBVA Compass Stadium
Sunday, July 14, 2019:
You're a Good Man, Charlie Brown – 12:30pm & 3:30pm – Main Street Theater
Sunday Family Zone – 1:00pm-4:00pm – Museum of Fine Arts
HALS Free Train Rides -2:00pm-5:00pm – Zube Park (They are trying out Sunday rides to see if they are popular!)
Skeeters vs Ducks – 6:05pm – Constellation Field
Monday, July 15, 2019:
Skeeters vs Ducks – 7:05pm – Constellation Field
Tuesday, July 16, 2019:
Two for Tuesdays: BOGO Free – Downtown Aquarium
MFAH Playdate – 10:45am – Museum of Fine Arts
Skeeters vs Ducks – 7:05pm – Constellation Field
Seussical the Musical – 8:15pm – Miller Outdoor Theatre
Wednesday,July 17, 2019:
Summer Nature Series: Herbs- Your Own Scratch 'n Sniff Garden – 10:00am-12:00pm – Levy Park
Skeeters vs Ducks – 11:05am – Constellation Field
Nature Storytime – 4:00pm – Nature Discovery Center
Seussical the Musical – 8:15pm – Miller Outdoor Theatre
Thursday, July 18, 2019:
Free Museum Entry
Find a museum district restaurant HERE.
Summer Art Explorers: Start Your Adventure! – 11:00am-2:00pm – Museum of Fine Arts Houston
Blanket Bingo – 6:00pm – Market Square Park
Seussical the Musical – 8:15pm – Miller Outdoor Theatre
Friday, July 19, 2019:
Children's Story Hour – 10:00am – Hermann Park Centennial Gardens
Evening Chill: Birds – 5:00pm-8:00pm -Houston Zoo
Astros vs Rangers – 7:10pm -Minute Maid Park
Seussical the Musical – 8:15pm – Miller Outdoor Theatre
Saturday, July 20, 2019:
The Woodlands Family YMCA Kids Triathlon – 7:30am – The Woodlands Family YMCA at Branch Crossing
HALS Free Train Rides – 9:00am-1:00pm – Zube Park
Moon Landing 50th Anniversary – 10:00am-4:00pm – Children's Museum of Houston
Young Writer's Workshop – 10:30am – Discovery Green
You're a Good Man, Charlie Brown – 11:00am & 2:00pm – Main Street Theater
Evening Chill: Birds – 5:00pm-8:00pm -Houston Zoo
A Giant Leap – Houston Celebrates the 50th anniversary of the Moon Landing – 6:00pm-10:00pm – Discovery Green
Astros vs Rangers – 6:10pm -Minute Maid Park
Seussical the Musical – 8:15pm – Miller Outdoor Theatre
Sunday, July 21, 2019:
You're a Good Man, Charlie Brown – 12:30pm & 3:30pm – Main Street Theater
Sunday Family Zone – 1:00pm-4:00pm – Museum of Fine Arts
Astros vs Rangers – 1:10pm -Minute Maid Park
Seussical the Musical – 8:15pm – Miller Outdoor Theatre
Monday, July 22, 2019:
Astros vs Athletics – 7:10pm -Minute Maid Park
Tuesday, July 23, 2019:
Two for Tuesdays: BOGO Free – Downtown Aquarium
Summer Nature Series: 'Tall Tails: Urban Wildlife Myth Busters' – 10:00am-12:00pm – Levy Park
MFAH Playdate – 10:45am – Museum of Fine Arts
Rhyme and Reason: A Celebration of Black History – 11:00am – Miller Outdoor Theatre
Astros vs Athletics – 7:10pm -Minute Maid Park
Wednesday, July 24, 2019:
Ali Baba and the 40 Thieves – 11:00am – Miller Outdoor Theatre
Astros vs Athletics – 1:10pm -Minute Maid Park
Nature Storytime – 4:00pm – Nature Discovery Center
Thursday, July 25, 2019:
Free Museum Entry
Find a museum district restaurant HERE.
Summer Art Explorers: Start Your Adventure! – 11:00am-2:00pm – Museum of Fine Arts Houston
Let's Make a Play Today – 11:00am – Miller Outdoor Theatre
Friday, July 26, 2019:
Children's Story Hour – 10:00am – Hermann Park Centennial Gardens
Santa's Little Helper – 11:00am – Miller Outdoor Theatre
Evening Chill: African Forest Gorillas and Chimpanzees – 5:00pm-8:00pm – Houston Zoo
Family Movie: Disney's Wall-E – 6:00pm – Lone Star Flight Museum
Saturday, July 27, 2019:
Art in the Park – 10:00am-12:00pm – Evelyn's Park
Young Writer's Workshop – 10:30am – Discovery Green
You're a Good Man, Charlie Brown – 11:00am & 2:00pm – Main Street Theater
Evening Chill: African Forest Gorillas and Chimpanzees – 5:00pm-8:00pm – Houston Zoo
Dynamo vs Sounders– 7:00pm – BBVA Compass Stadium
Sunday, July 28, 2019:
You're a Good Man, Charlie Brown – 12:30pm & 3:30pm – Main Street Theater
Sunday Family Zone – 1:00pm-4:00pm – Museum of Fine Arts
Dash vs Sky Blue FC – 6:00pm – BBVA Compass Stadium
Monday, July 29, 2019:
Skeeters vs Barnstormers – 7:05pm – Constellation Field
Screen on the Green: Mean Girls – 9:00pm – Discovery Green
Tuesday, July 30, 2019:
Two for Tuesdays: BOGO Free – Downtown Aquarium
MFAH Playdate – 10:45am – Museum of Fine Arts
Skeeters vs Barnstormers – 7:05pm – Constellation Field
Wednesday, July 31, 2019:
Nature Storytime – 4:00pm – Nature Discovery Center
Skeeters vs Barnstormers – 7:05pm – Constellation Field
Thursday, August 1, 2019:
Free Museum Entry
Find a museum district restaurant HERE.
Skeeters vs Barnstormers – 7:05pm – Constellation Field
Friday, August 2, 2019:
Children's Story Hour – 10:00am – Hermann Park Centennial Gardens
Evening Chill: Giraffes & Rhinoceros – 5:00pm-8:00pm – Houston Zoo
Dash vs Reign FC – 6:00pm – BBVA Compass Stadium
Skeeters vs Barnstormers – 7:05pm – Constellation Field
Astros vs Mariners – 7:10pm -Minute Maid Park
Julius Caesar – 8:15pm – Miller Outdoor Theatre
Saturday, August 3, 2019:
Young Writer's Workshop – 10:30am – Discovery Green
Evening Chill: Giraffes & Rhinoceros – 5:00pm-8:00pm – Houston Zoo
Skeeters vs Barnstormers – 6:05pm – Constellation Field
Astros vs Mariners – 6:10pm -Minute Maid Park
Dynamo vs Fire– 8:00pm – BBVA Compass Stadium
As You Like It – 8:15pm – Miller Outdoor Theatre
Sunday, August 4, 2019:
Sunday Family Zone – 1:00pm-4:00pm – Museum of Fine Arts
Astros vs Mariners – 1:10pm -Minute Maid Park
Island Summer Block Party – 5:00pm-9:00pm – Levy Park
Skeeters vs Barnstormers – 6:05pm – Constellation Field
Julius Caesar – 8:15pm – Miller Outdoor Theatre
Monday, August 5, 2019:
Tuesday, August 6, 2019:
Two for Tuesdays: BOGO Free – Downtown Aquarium
George Hermnn's 176th Birthday Party – 10:00am-2:00pm – Hermann Park
MFAH Playdate – 10:45am – Museum of Fine Arts
Astros vs Rockies – 7:10pm -Minute Maid Park
Julius Caesar – 8:15pm – Miller Outdoor Theatre
Wednesday, August 7, 2019:
Astros vs Rockies – 1:10pm -Minute Maid Park
Nature Storytime – 4:00pm – Nature Discovery Center
As You Like It – 8:15pm – Miller Outdoor Theatre
Thursday, August 8, 2019:
Free Museum Entry
Find a museum district restaurant HERE.
Julius Caesar – 8:15pm – Miller Outdoor Theatre
Friday, August 9, 2019:
Children's Story Hour – 10:00am – Hermann Park Centennial Gardens
Evening Chill: Reptile and Amphibian – 5:00pm-8:00pm – Houston Zoo
Family Movie: Disney's Toy Story – 6:00pm – Lone Star Flight Museum
As You Like It – 8:15pm – Miller Outdoor Theatre
Saturday, August 10, 2019:
Young Writer's Workshop – 10:30am – Discovery Green
Evening Chill: Reptile and Amphibian – 5:00pm-8:00pm – Houston Zoo
Julius Caesar – 8:15pm – Miller Outdoor Theatre
Sunday, August 11, 2019:
You're a Good Man, Charlie Brown – 12:30pm & 3:30pm – Main Street Theater
Sunday Family Zone – 1:00pm-4:00pm – Museum of Fine Arts
As You Like It– 8:15pm – Miller Outdoor Theatre
Monday, August 12, 2019:
Tuesday, August 13, 2019:
Two for Tuesdays: BOGO Free – Downtown Aquarium
Wednesday, August 14, 2019:
Nature Storytime – 4:00pm – Nature Discovery Center
Thursday, August 15, 2019:
Free Museum Entry
Find a museum district restaurant HERE.
Blanket Bingo – 6:00pm – Market Square Park
Friday, August 16, 2019:
Children's Story Hour – 10:00am – Hermann Park Centennial Gardens
Saturday, August 17, 2019:
Young Writer's Workshop – 10:30am – Discovery Green
Summer Nature Series: Nature Night – 6:00pm-9:00pm – Levy Park
Skeeters vs Bees – 7:05pm – Constellation Field
Dynamo vs Rapids– 8:00pm – BBVA Compass Stadium
Sunday, August 18, 2019:
Sunday Family Zone – 1:00pm-4:00pm – Museum of Fine Arts
Skeeters vs Bees – 6:05pm – Constellation Field
Monday, August 19, 2019:
Skeeters vs Bees – 6:05pm – Constellation Field
Astros vs Tigers – 7:10pm -Minute Maid Park
Tuesday, August 20, 2019:
Two for Tuesdays: BOGO Free – Downtown Aquarium
Skeeters vs Bees– 7:05pm – Constellation Field
Astros vs Tigers – 7:10pm -Minute Maid Park
Wednesday, August 21, 2019:
Nature Storytime – 4:00pm – Nature Discovery Center
Skeeters vs Bees– 7:05pm – Constellation Field
Astros vs Tigers – 7:10pm -Minute Maid Park
Thursday, August 22, 2019:
Free Museum Entry
Find a museum district restaurant HERE.
Skeeters vs Bees– 7:05pm – Constellation Field
Astros vs Tigers – 7:10pm -Minute Maid Park
Friday, August 23, 2019:
Children's Story Hour – 10:00am – Hermann Park Centennial Gardens
Skeeters vs Bees– 7:05pm – Constellation Field
Astros vs Angels – 7:10pm -Minute Maid Park
Saturday, August 24, 2019:
Young Writer's Workshop – 10:30am – Discovery Green
Astros vs Angels – 6:10pm -Minute Maid Park
Dash vs Sky Blue FC – 7:30pm – BBVA Compass Stadium
Sunday, August 25, 2019:
Theater District Open House – 12:00pm-5:00pm – Theater District Downtown
Sunday Family Zone – 1:00pm-4:00pm – Museum of Fine Arts
Astros vs Angels – 1:10pm -Minute Maid Park
Monday, August 26, 2019:
Tuesday, August 27, 2019:
Two for Tuesdays: BOGO Free – Downtown Aquarium
Astros vs Rays – 7:10pm -Minute Maid Park
Wednesday, August 28, 2019:
Nature Storytime – 4:00pm – Nature Discovery Center
Astros vs Rays – 7:10pm -Minute Maid Park
Thursday, August 29, 2019:
Free Museum Entry
Find a museum district restaurant HERE.
Astros vs Rays – 1:10pm -Minute Maid Park
Houston Symphony: Raiders of the Lost Ark in Concert – 8:00pm – Cynthia Woods Mitchell Pavilion
Friday, August 30, 2019:
Children's Story Hour – 10:00am – Hermann Park Centennial Gardens
Music on the Plaza – 6:00pm-9:00pm – Museum of Fine Arts Houston
Houston Symphony: How to Train Your Dragon in Concert—Film with Live Orchestra – 8:00pm – Cynthia Woods Mitchell Pavilion
Saturday, August 31, 2019:
Young Writer's Workshop – 10:30am – Discovery Green
Skeeters vs Rockers– 6:05pm – Constellation Field
Houston Symphony: The Little Mermaid – Film with Live Orchestra – 7:30pm – Jones Hall
Sunday, September 1, 2019:
Houston Symphony: The Little Mermaid – Film with Live Orchestra – 2:30pm – Jones Hall
Skeeters vs Rockers– 6:05pm – Constellation Field
Monday, September 2, 2019:
Skeeters vs Rockers– 6:05pm – Constellation Field