Things to do in Houston, with kids, for Winter! Houston Events for January 7 – March 1, 2019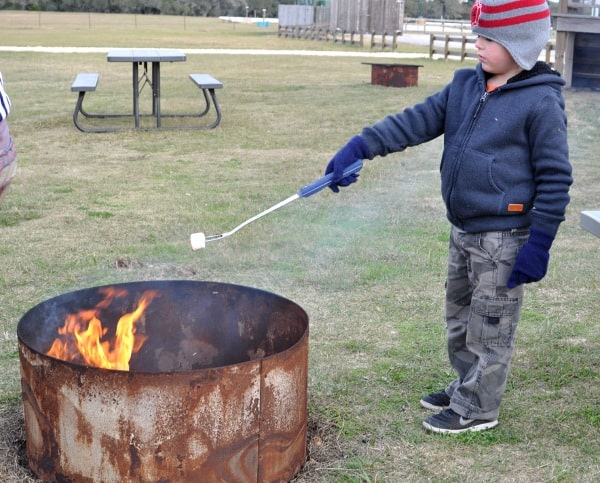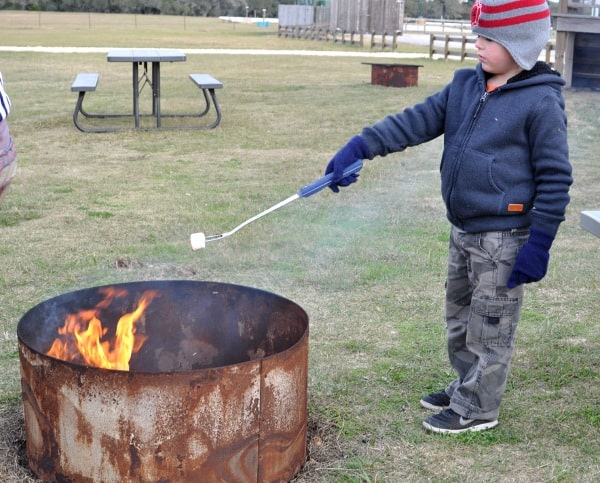 Have the best winter ever!  
So you can plan ahead for January and February, here are all the family events scheduled for January 7, 2019  through March 1, 2019. 
As events pop up, we'll add them to the list… and since this is being posted so early, be sure to click the links and check before you head out to each venue.
Quick Links:
FREE Indoor Playplaces around Houston – There are a lot of FREE indoor places to play… with no memberships required!
Find a New Houston Area Park!
Houston Citywide Map: Things to do in Houston, with kids
Texas Roadtrips – Pack up the family and head towards Austin, San Antonio, Corpus Christi or Dallas… and stop at these parent recommended spots!
Full Events List:
Monday, January 7, 2019:
Zoo Lights – 5:00pm-10:00pm – Houston Zoo
Cheap Skate – 5:00pm-10:00pm – ICE at Discovery Green
Tuesday, January 8, 2019:
MFAH Playdate – 10:45am – Museum of Fine Arts Houston
Zoo Lights – 5:00pm-10:00pm – Houston Zoo
ICE – 5:00pm-10:00pm – Discovery Green
Let's Kick it-Sphere in the Park – 6:00pm – Evelyn's Park
Wednesday, January 9, 2019:
Gymboree – 11:00am – Evelyn's Park
Nature Storytime – 4:00pm – Nature Discovery Center
Children's BINGO – 4:30pm – Levy Park
Zoo Lights – 5:00pm-10:00pm – Houston Zoo
ICE – 5:00pm-10:00pm – Discovery Green
Rockets vs Bucks – 7:00pm – Toyota Center
Thursday, January 10, 2019:
Free Museum Entry
Find a museum district restaurant HERE.
Family Storytime – 10:00am – Levy Park
Zoo Lights – 5:00pm-10:00pm – Houston Zoo
ICE – 5:00pm-10:00pm – Discovery Green
Screen on the Green: Ready Player One – 7:00pm – Discovery Green
Friday, January 11, 2019:
Children's Story Hour – 10:00am – Hermann Park Centennial Gardens
Little Artists – 10:30am – Museum of Fine Arts Houston
ICE – 5:00pm-11:00pm – Discovery Green
Zoo Lights – 5:00pm-10:00pm – Houston Zoo
Rockets vs Cavaliers – 7:00pm – Toyota Center
Saturday, January 12, 2019:
Super Saturday: Buy One Get One Free – Downtown Aquarium (with coupon)
Young Writers Workshop – 10:30am – Discovery Green
Little Artists – 10:30am – Museum of Fine Arts Houston
ICE – 11:00am-11:00pm – Discovery Green
STEM – 11:30am – Discovery Green
Firefighter Weekends: Tom + Cinder – 12:00pm – Houston Fire Museum
"Royals" Doggie Day – 1:00pm-4:00pm – Museum of Fine Arts Houston
Skate with Superwoman – 5:00pm – ICE at Discovery Green
Zoo Lights – 5:00pm-10:00pm – Houston Zoo
Sunday, January 13, 2019:
Sunday Family Zone – 1:00pm-4:00pm – Museum of Fine Arts Houston
Meet the Animals – Creepy Crawlies – 2:00pm – Nature Discovery Center
ICE – 11:00am-8:00pm – Discovery Green
Zoo Lights – 5:00pm-10:00pm – Houston Zoo
Monday, January 14, 2019:
Cheap Skate – 5:00pm-10:00pm – Discovery Green
Rockets vs Grizzlies – 7:00pm – Toyota Center
Tuesday, January 15, 2019:
ICE – 5:00pm-10:00pm – Discovery Green
Wednesday, January 16, 2019:
Nature Storytime – 4:00pm – Nature Discovery Center
Children's BINGO – 4:30pm – Levy Park
ICE – 5:00pm-10:00pm – Discovery Green
Rockets vs Nets – 7:00pm – Toyota Center
Thursday, January 17, 2019:
Free Museum Entry
Find a museum district restaurant HERE.
Kindergarten Readiness Seminar – 9:30am – Veritas Christian Academy of Houston
Family Storytime – 10:00am – Levy Park
ICE – 5:00pm-10:00pm – Discovery Green
Screen on the Green: Show Dogs – 7:00pm – Discovery Green
Friday, January 18, 2019:
Children's Story Hour – 10:00am – Hermann Park Centennial Gardens
ICE – 5:00pm-11:00pm – Discovery Green
Family Campfire Night – 6:00pm-9:00pm – Edith L. Moore Nature Sanctuary
Saturday, January 19, 2019:
Super Saturday: Buy One Get One Free – Downtown Aquarium (with coupon)
Young Writers Workshop – 10:30am – Discovery Green
Firefighter Weekends: Fire Finder – 11:00am – Houston Fire Museum
ICE – 11:00am-11:00pm – Discovery Green
Skate with Wonder Woman – 5:00pm – ICE at Discovery Green
Rockets vs Lakers – 7:30pm – Toyota Center
Sunday, January 20, 2019:
ICE – 11:00am-8:00pm – Discovery Green
Sunday Family Zone – 1:00pm-4:00pm – Museum of Fine Arts Houston
Match Family Day – 1:00pm-5:30pm – MATCH
Lunar Eclipse – 5:00pm-2:00am – George Observatory
Monday, January 21, 2019:
ICE – 11:00am-10:00pm – Discovery Green
Martin Luther King, Jr. – 12:00pm – Children's Museum of Houston
Tuesday, January 22, 2019:
ICE – 5:00pm-10:00pm – Discovery Green
Wednesday, January 23, 2019:
Gymboree – 11:00am – Evelyn's Park
Nature Storytime – 4:00pm – Nature Discovery Center
Children's BINGO – 4:30pm – Levy Park
ICE – 5:00pm-10:00pm – Discovery Green
Thursday, January 24, 2019:
Free Museum Entry
Find a museum district restaurant HERE.
Family Storytime – 10:00am – Levy Park
ICE – 5:00pm-10:00pm – Discovery Green
Jurassic World: Fallen Kingdom – 7:00pm – Discovery Green
Friday, January 25, 2019:
Our Youngest Artists – 10:30am & 11:30am – Museum of Fine Arts Houston
Children's Story Hour – 10:00am – Hermann Park Centennial Gardens
ICE – 5:00pm-11:00pm – Discovery Green
The Greatest Showman – 6:30pm – Levy Park
Rockets vs Raptors – 7:00pm – Toyota Center
Saturday, January 26, 2019:
Super Saturday: Buy One Get One Free – Downtown Aquarium (with coupon)
Art in the Park – 10:00am-12:00pm – Evelyn's Park
Young Writers Workshop – 10:30am – Discovery Green
Our Youngest Artists – 10:30am & 11:30am – Museum of Fine Arts Houston
Firefighter Weekends: Bucket Brigade – 11:00am – Houston Fire Museum
ICE – 11:00am-11:00pm – Discovery Green
Family Day: Welcome to the East End – 1:00pm-4:00pm – Houston Maritime Museum
Skate with Rey and Kylo Ren – 5:00pm – ICE at Discovery Green
Sunday, January 27, 2019:
Walk on the Wild Side – 10:00am – Nature Discovery Center (Check date)
ICE – 11:00am-8:00pm – Discovery Green
Sunday Family Zone – 1:00pm-4:00pm – Museum of Fine Arts Houston
Children's Texas Art Festival – 1:00pm-5:00pm – Bayou Bend
Peter and the Bear – 2:00pm, 3:00pm & 4:00pm – Houston Zoo
Jackie and Me – 2:30pm – Main Street Theater at MATCH
Rockets vs Magic – 6:00pm – Toyota Center
Skating with the Stars – 6:30pm – ICE at Discovery Green
Monday, January 28, 2019:
Houston Citywide Map: Things to do in Houston, with kids
Tuesday, January 29, 2019:
Rockets vs Pelicans – 7:00pm – Toyota Center
Wednesday, January 30, 2019:
Nature Storytime – 4:00pm – Nature Discovery Center
Children's BINGO – 4:30pm – Levy Park
Be the Artist: Houston Center for Photography Workshop – 6:30pm – Discovery Green
Thursday, January 31, 2019:
Free Museum Entry
Find a museum district restaurant HERE.
Family Storytime – 10:00am – Levy Park
Friday, February 1, 2019:
Little Artists – 10:30am – Museum of Fine Arts Houston
Children's Story Hour – 10:00am – Hermann Park Centennial Gardens
Saturday, February 2, 2019:
Texas Lunar Festival – 10:00am-5:00pm – Southern News Group Building, Chinatown
Little Artists – 10:30am – Museum of Fine Arts Houston
Children's Story Hour – 10:00am – Hermann Park Centennial Gardens
HANDS-ON HOUSTON: Sun Prints – 11:00am-3:00pm – Houston Center for Contemporary Craft
Kids Craft – 11:30am – Discovery Green
Sunday, February 3, 2019:
Sunday Family Zone – 1:00pm-4:00pm – Museum of Fine Arts Houston
Monday, February 4, 2019:
Houston Citywide Map: Things to do in Houston, with kids
Tuesday, February 5, 2019:
MFAH Playdate – 10:45am – Museum of Fine Arts Houston
Wednesday, February 6, 2019:
Nature Storytime – 4:00pm – Nature Discovery Center
Children's BINGO – 4:30pm – Levy Park
Thursday, February 7, 2019:
Free Museum Entry
Find a museum district restaurant HERE.
Family Storytime – 10:00am – Levy Park
Public Meetings for the Commons at Hermann Park – 6:00pm-8:00pm – Cherie Flores Garden Pavilion at the McGovern Centennial Gardens
Friday, February 8, 2019:
Children's Story Hour – 10:00am – Hermann Park Centennial Gardens
Movie Night: Kolya – 7:00pm – The Czech Center Museum Houston
Saturday, February 9, 2019:
Graeme's Run – 8:00am – No Label Brewery
Urban Harvest Fruit Tree Sale – 9:00am-1:00pm – Sawyer Yards
Lunar New Year Houston – 10:00am-6:00pm – Viet Hoa Center
Lunar New Year Festival – 10:00-4:00pm – Chinese Community Center
Free Play Day – 12:00pm-4:00pm – Fire Museum of Houston
Family Day: Lunar New Year – 12:00pm-4:00pm – Asia Society
National Danish Performance Team – 1:00pm – Discovery Green
Rockets vs Thunder – 7:30pm – Toyota Center
Sunday, February 10, 2019:
Lunar New Year Houston – 10:00am-6:00pm – Viet Hoa Center
Sunday Family Zone – 1:00pm-4:00pm – Museum of Fine Arts Houston
Haz tu Propio Reguilete! (Make your own Pinwheels) – 2:00pm-4:00pm – Discovery Green
Jackie and Me – 2:30pm – Main Street Theater at MATCH
Monday, February 11, 2019:
Rockets vs Mavericks – 7:00pm – Toyota Center
Tuesday, February 12, 2019:
Houston Citywide Map: Things to do in Houston, with kids
Wednesday, February 13, 2019:
Gymboree – 11:00am – Evelyn's Park
Nature Storytime – 4:00pm – Nature Discovery Center
Children's BINGO – 4:30pm – Levy Park
Thursday, February 14, 2019:
Free Museum Entry
Find a museum district restaurant HERE.
Family Storytime – 10:00am – Levy Park
Friday, February 15, 2019:
Our Youngest Artists – 10:30am & 11:30am – Museum of Fine Arts Houston
Children's Story Hour – 10:00am – Hermann Park Centennial Gardens
Saturday, February 16, 2019:
Houston Bar Association's Law Week Fun Run – 7:30am – Sam Houston Park
Houston Symphony: Wild, Wild West – 10:00am & 11:30am – Jones Hall
Fun on the Farm – 10:00am-5:00pm – Blessington Farms
Our Youngest Artists – 10:30am & 11:30am – Museum of Fine Arts Houston
Teen Craft – 11:30am – Discovery Green
Sunday, February 17, 2019:
Fun on the Farm – 10:00am-5:00pm – Blessington Farms
Sunday Family Zone – 1:00pm-4:00pm – Museum of Fine Arts Houston
Jackie and Me – 2:30pm – Main Street Theater at MATCH
Monday, February 18, 2019:
Sensory Friendly Day – 10:00am-6:00pm – Children's Museum of Houston (Preregistration required)
Tuesday, February 19, 2019:
Houston Citywide Map: Things to do in Houston, with kids
Rodeo Round Up – 11:00am-1:00pm – City Hall
Wednesday, February 20, 2019:
Nature Storytime – 4:00pm – Nature Discovery Center
Children's BINGO – 4:30pm – Levy Park
Thursday, February 21, 2019:
Bar-B-Que Cookoff – NRG Center
Free Museum Entry
Find a museum district restaurant HERE.
Family Storytime – 10:00am – Levy Park
Friday, February 22, 2019:
Go Texan Day
Trail Riders – Traveling to Memorial Park
Bar-B-Que Cookoff – NRG Center
Children's Story Hour – 10:00am – Hermann Park Centennial Gardens
Family Movie Night: Trolls – 6:30pm – Levy Park
Saturday, February 23, 2019:
Bar-B-Que Cookoff – NRG Center
Rodeo Run – 9:00am – Downtown Houston
Master Chef Junior Casting – 9:00am-5:00pm – Sheraton Suites Houston
Downtown Rodeo Parade – 10:00am – Downtown Houston
Walk on the Wild Side – 10:00am – Nature Discovery Center
Fun on the Farm – 10:00am-5:00pm – Blessington Farms
Family Day : Ancient Mediterranean – 1:00pm – Houston Maritime Museum
Sunday, February 24, 2019:
Fun on the Farm – 10:00am-5:00pm – Blessington Farms
Sunday Family Zone – 1:00pm-4:00pm – Museum of Fine Arts Houston
Monday, February 25, 2019:
Rodeo Houston
Rockets vs Hawks – 7:00pm – Toyota Center
Tuesday, February 26, 2019:
Rodeo Houston
Dynamo vs Guastatoya – 7:00pm – BBVA Compass Stadium
Wednesday, February 27, 2019:
Rodeo Houston
Gymboree – 11:00am – Evelyn's Park
Nature Storytime – 4:00pm – Nature Discovery Center
Children's BINGO – 4:30pm – Levy Park
Be the Artist: Houston Center for Photography Workshop – 6:30pm – Discovery Green
Spring Edition of The Mommie Series – 6:00pm-9:00pm – Evelyn's Park
Thursday, February 28, 2019:
Rodeo Houston
Free Museum Entry
Find a museum district restaurant HERE.
Family Storytime – 10:00am – Levy Park
Rockets vs Heat – 7:00pm – Toyota Center
Friday, March 1, 2019:
Rodeo Houston
Children's Story Hour – 10:00am – Hermann Park Centennial Gardens