Things to do in Houston, with kids, for Summer Break! Houston Events for June 1 – September 3, 2018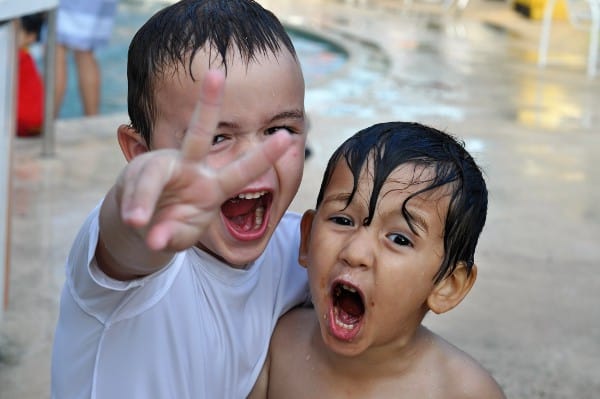 Have the best summer break ever!
So you can plan ahead for June, July and August, here are all the family events scheduled through September 3, 2018
As events pop up, we'll add them to the list… and since this is being posted so early, be sure to click the links and check before you head out to each venue.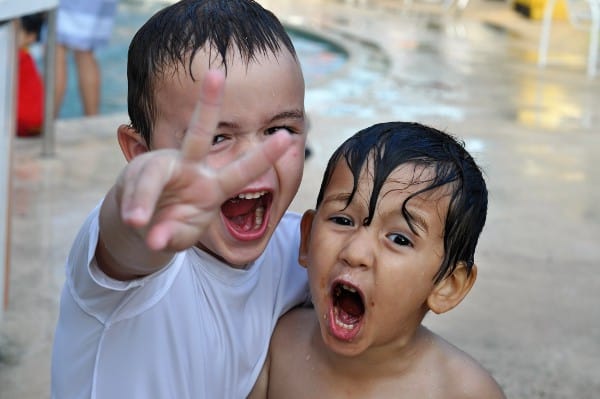 If you want this list emailed to you each week, sign up for the free newsletter 
HERE
.  Or get updates on 
Facebook
, 
Twitter
 and 
Instagram
!  And to 
Stay Cool this Summer
… here are FREE Houston Splashpads, Pools & Air Conditioned Venues!  AND find all the Houston summer break resources
HERE
!
Quick Links:
Resources for Summer Break in Houston for 2018! Things to Do and How to Stay Cool!
Stay Cool this Summer… FREE Houston Splashpads, Pools & Air Conditioned Venues!
Free Summer Camps & Classes for Houston Kids for 2018
$1 Move Theater Movies, all over Houston, all summer long. (Coming soon)
FREE Houston Area Summer Reading Programs (and earn really good rewards)
Buy One Get One Free Admission (on Tuesdays) to the Downtown Aquarium
AMAZING Printable Summer Bucket List, categorized by day, price, air conditioning, roadtrips, etc.  Christi's Creations put it together.
Top 10 Kid Friendly Restaurants in Houston
Houston Parks or Splashpads or Pools!
Texas Roadtrips
Full Events List:
Friday, June 1, 2018:
Skeeters vs Revolution – 7:05pm – Constellation Field
Astros vs Red Sox – 7:10pm – Minute Maid Park
Sizzling Summer Dance – 8:30pm – Miller Outdoor Theatre
Want a night out? Take the kids to Adventure Kids Playcare in Memorial.  (Use code BKSC1HR for a free 1st hour at the Memorial location!)
Saturday, June 2, 2018:
Save A Life – 10:00am, 11:00am & 1:00pm – Houston Museum of Natural Science (Free CPR Training & Free Museum Admission)
Young Writers Workshop – 10:30am – Discovery Green
Hands On Houston – 11:00am-3:00pm – Houston Center for Contemporary Craft
STEM Saturdays – 12:30pm – Discovery Green
Family Discovery Day at Rienzi – 1:00pm -4:00pm – Rienzi, Museum of Fine Arts
Skeeters vs Revolution – 6:05pm – Constellation Field
Astros vs Red Sox – 6:15pm – Minute Maid Park
Accordion Kings & Queens – 7:00pm – Miller Outdoor Theatre
Want a night out? Take the kids to Adventure Kids Playcare in Memorial.  (Use code BKSC1HR for a free 1st hour at the Memorial location!)
Sunday, June 3, 2018:
My First Music Lesson – 3:00pm-4:00pm – Discovery Green
Dash vs Courage – 5:30pm – BBVA Compass Stadium
Skeeters vs Revolution – 6:05pm – Constellation Field
Astros vs Red Sox – 6:35pm – Minute Maid Park
Dance India! A Universal Language – 7:30pm – Miller Outdoor Theatre
Monday, June 4, 2018:
Tuesday, June 5, 2018:
Two for Tuesday (Buy One Get One Free Admission) – Downtown Aquarium
Astros vs Mariners – 7:10pm – Minute Maid Park
Wednesday, June 6, 2018:
Joseph & the Amazing Technicolor Dreamcoat – 11:00am – Miller Outdoor Theatre
Nature Storytime – 4:00pm – Nature Discovery Center
Astros vs Mariners – 7:10pm – Minute Maid Park
Thursday, June 7, 2018:
Free Museum Entry
Children's Museum of Houston FREE 5:00pm-8:00pm
The Health Museum FREE 2:00pm-7:00pm
Houston Museum of Natural Science FREE 3:00pm-5:00pm
The Museum of Fine Arts, Houston FREE 10:00am-9:00pm
Find a museum district restaurant HERE.
Joseph & the Amazing Technicolor Dreamcoat – 11:00am – Miller Outdoor Theatre
Summer Art Explorers: Look, Discover, Create! – 11:00am-2:00pm – Museum of Fine Arts Houston
Friday, June 8, 2018:
Joseph & the Amazing Technicolor Dreamcoat – 11:00am & 8:15pm – Miller Outdoor Theatre
Want a night out? Take the kids to Adventure Kids Playcare in Memorial.  (Use code BKSC1HR for a free 1st hour at the Memorial location!)
Saturday, June 9, 2018:
Young Writers Workshop – 10:30am – Discovery Green
Free Play Day – 12:00pm-4:00pm – Houston Fire Museum (Free admission for kids)
STEM Saturdays – 12:30pm – Discovery Green
Naturally Wild Families: DIY Terrariums – 1:00pm-3:00pm – Houston Arboretum and Nature Center
Gone Fishing – 1:00pm-4:00pm – Bass Pro Shops & Cabelas (Free Kids Event!)
Dynamo vs Rapids – 8:00pm – BBVA Compass Stadium
Joseph & the Amazing Technicolor Dreamcoat – 8:15pm – Miller Outdoor Theatre
Want a night out? Take the kids to Adventure Kids Playcare in Memorial.  (Use code BKSC1HR for a free 1st hour at the Memorial location!)
Sunday, June 10, 2018:
Gone Fishing – 1:00pm-4:00pm – Bass Pro Shops & Cabelas (Free Kids Event!)
Monday, June 11, 2018:
Skeeters vs Road Warriors – 7:05pm – Constellation Field
Tuesday, June 12, 2018:
Two for Tuesday (Buy One Get One Free Admission) – Downtown Aquarium
Skeeters vs Road Warriors – 7:05pm – Constellation Field
Wednesday, June 13, 2018:
Itty Bitty Beach Party – 8:00am-10:00am – Pirates Bay Baytown
Skeeters vs Road Warriors – 11:05am – Constellation Field
Nature Storytime – 4:00pm – Nature Discovery Center
Thursday, June 14, 2018:
Free Museum Entry
Children's Museum of Houston FREE 5:00pm-8:00pm
The Health Museum FREE 2:00pm-7:00pm
Houston Museum of Natural Science FREE 3:00pm-5:00pm
The Museum of Fine Arts, Houston FREE 10:00am-9:00pm
Find a museum district restaurant HERE.
Summer Art Explorers: Look, Discover, Create! – 11:00am-2:00pm – Museum of Fine Arts Houston
Skeeters vs Road Warriors – 7:05pm – Constellation Field
Friday, June 15, 2018:
Skeeters vs Road Warriors – 7:05pm – Constellation Field
The Lilies of the Field – 8:15pm – Miller Outdoor Theatre
Saturday, June 16, 2018:
HALS Free Train Rides – 9:00am-1:00pm – Zube Park
Young Writers Workshop – 10:30am – Discovery Green
Pinkalicious The Musical – 11:00am & 2:00pm – Main Street Theater at MATCH
STEM Saturdays – 12:30pm – Discovery Green
Open Gym – 1:00pm-3:00pm – H-Town Elite Gymnastics
Gone Fishing – 1:00pm-4:00pm – Bass Pro Shops & Cabelas (Free Kids Event!)
Skeeters vs Road Warriors – 6:05pm – Constellation Field
The Lilies of the Field – 8:15pm – Miller Outdoor Theatre
Sunday, June 17, 2018:
Father's Day Breakfast – 8:30am-10:00am – Hermann Park (Reserve a Spot)
Gone Fishing – 1:00pm-4:00pm – Bass Pro Shops & Cabelas (Free Kids Event!)
Skeeters vs Road Warriors – 6:05pm – Constellation Field
Monday, June 18, 2018:
Astros vs Rays – 7:10pm – Minute Maid Park
Tuesday, June 19, 2018:
Two for Tuesday (Buy One Get One Free Admission) – Downtown Aquarium
Astros vs Rays – 7:10pm – Minute Maid Park
A Gulf Coast Juneteenth – 7:30pm – Miller Outdoor Theatre
Wednesday, June 20, 2018:
Itty Bitty Beach Party – 8:00am-10:00am – Pirates Bay Baytown
Nature Storytime – 4:00pm – Nature Discovery Center
Astros vs Rays – 7:10pm – Minute Maid Park
Thursday, June 21, 2018:
Free Museum Entry
Children's Museum of Houston FREE 5:00pm-8:00pm
The Health Museum FREE 2:00pm-7:00pm
Houston Museum of Natural Science FREE 3:00pm-5:00pm
The Museum of Fine Arts, Houston FREE 10:00am-9:00pm
Find a museum district restaurant HERE.
Summer Art Explorers: Look, Discover, Create! – 11:00am-2:00pm – Museum of Fine Arts Houston
Summer Solstice –  8:20pm – Rothko Chapel
Friday, June 22, 2018:
Fly in for Storytime – 9:30am – Lone Star Flight Museum
Astros vs Royals – 7:10pm – Minute Maid Park
Dash vs Throns – 7:30pm – BBVA Compass Stadium
Park After Dark: Spiders in the Park – 8:00pm – Nature Discovery Center
ExxonMobil Summer Symphony Nights – 8:30pm – Miller Outdoor Theatre
Saturday, June 23, 2018:
National Day of Play – 9:00am-3:00pm – Gymboree Play & Music Memorial
National Day of Play – 9:00am-3:00pm – Gymboree Play & Music Katy
Young Writers Workshop – 10:30am – Discovery Green
Pinkalicious The Musical – 11:00am & 2:00pm – Main Street Theater at MATCH
STEM Saturdays – 12:30pm – Discovery Green
Open Gym – 1:00pm-3:00pm – H-Town Elite Gymnastics
Astros vs Royals – 6:15pm – Minute Maid Park
Despicable Me 3 – 8:30pm – Discovery Green
ExxonMobil Summer Symphony Nights – 8:30pm – Miller Outdoor Theatre
Sunday, June 24, 2018:
Astros vs Royals – 1:10pm – Minute Maid Park
Monday, June 25, 2018:
Houston Young Artists Concert – 11:00am – Miller Outdoor Theatre
Skeeters vs Barnstormers – 7:05pm – Constellation Field
Astros vs Bluejays – 7:10pm – Minute Maid Park
Special Pirate Celebration – 8:00pm – Pirates Bay Baytown (For Special Needs Families)
Tuesday, June 26, 2018:
Two for Tuesday (Buy One Get One Free Admission) – Downtown Aquarium
Houston Young Artists Concert – 11:00am – Miller Outdoor Theatre
Skeeters vs Barnstormers – 7:05pm – Constellation Field
Astros vs Bluejays – 7:10pm – Minute Maid Park
Wednesday, June 27, 2018:
Itty Bitty Beach Party – 8:00am-10:00am – Pirates Bay Baytown
Astros vs Bluejays – 1:10pm – Minute Maid Park
Nature Storytime – 4:00pm – Nature Discovery Center
Skeeters vs Barnstormers – 7:05pm – Constellation Field
Thursday, June 28, 2018:
Free Museum Entry
Children's Museum of Houston FREE 5:00pm-8:00pm
The Health Museum FREE 2:00pm-7:00pm
Houston Museum of Natural Science FREE 3:00pm-5:00pm
The Museum of Fine Arts, Houston FREE 10:00am-9:00pm
Find a museum district restaurant HERE.
Summer Art Explorers: Look, Discover, Create! – 11:00am-2:00pm – Museum of Fine Arts Houston
Skeeters vs Barnstormers – 7:05pm – Constellation Field
Champions of Magic – 7:30pm – Hobby Center
Friday, June 29, 2018:
Fly in for Storytime – 9:30am – Lone Star Flight Museum
Skeeters vs Barnstormers – 7:05pm – Constellation Field
Family Movie Night: Moana – 8:00pm – Levy Park
ExxonMobil Summer Symphony Nights – 8:30pm – Miller Outdoor Theatre
Champions of Magic – 7:30pm – Hobby Center
Saturday, June 30, 2018:
Mud Day Celebration – 10:00am-12:00pm – Nature Discovery Center
Young Writers Workshop – 10:30am – Discovery Green
Pinkalicious The Musical – 11:00am & 2:00pm – Main Street Theater at MATCH
STEM Saturdays – 12:30pm – Discovery Green
Open Gym – 1:00pm-3:00pm – H-Town Elite Gymnastics
Champions of Magic – 2:00pm & 7:30pm – Hobby Center
Skeeters vs Barnstormers – 6:05pm – Constellation Field
ExxonMobil Summer Symphony Nights – 8:30pm – Miller Outdoor Theatre
Sunday, July 1, 2018:
Champions of Magic – 1:00pm & 6:00pm – Hobby Center
Skeeters vs Barnstormers – 6:05pm – Constellation Field
Monday, July 2, 2018:
AFA Summer Music Festival Orchestra – 8:30pm – Miller Outdoor Theatre
Tuesday, July 3, 2018:
Two for Tuesday (Buy One Get One Free Admission) – Downtown Aquarium
HPL Summer Reading: Andy Roo and the Andy Rooniverse/Welcome to the Andyrooniverse – 10:30am – Discovery Green
Dynamo vs Los Angeles – 8:00pm – BBVA Compass Stadium
Chubby Checker & The Wildcats – 8:30pm – Miller Outdoor Theatre
Wednesday, July 4, 2018:
Freedom Over Texas – 4:00pm-10:00pm – Eleanor Tinsley Park
ExxonMobil Summer Symphony Nights: Star Spangled Salute – 8:30pm – Miller Outdoor Theatre
Thursday, July 5, 2018:
Free Museum Entry
Children's Museum of Houston FREE 5:00pm-8:00pm
The Health Museum FREE 2:00pm-7:00pm
Houston Museum of Natural Science FREE 3:00pm-5:00pm
The Museum of Fine Arts, Houston FREE 10:00am-9:00pm
Find a museum district restaurant HERE.
Summer Art Explorers: Look, Discover, Create! – 11:00am-2:00pm – Museum of Fine Arts Houston
Astros vs White Sox – 7:10pm – Minute Maid Park
Friday, July 6, 2018:
Fly in for Storytime – 9:30am – Lone Star Flight Museum
Astros vs White Sox – 7:10pm – Minute Maid Park
Saturday, July 7, 2018:
Young Writers Workshop – 10:30am – Discovery Green
Pinkalicious The Musical – 11:00am & 2:00pm – Main Street Theater at MATCH
Hands On Houston – 11:00am-3:00pm – Houston Center for Contemporary Craft
Open Gym – 1:00pm-3:00pm – H-Town Elite Gymnastics
Astros vs White Sox – 3:10pm – Minute Maid Park
Dynamo vs United – 8:00pm – BBVA Compass Stadium
Sunday, July 8, 2018:
Astros vs White Sox – 1:10pm – Minute Maid Park
Monday, July 9, 2018:
Astros vs Athletics – 7:10pm – Minute Maid Park
Tuesday, July 10, 2018:
Two for Tuesday (Buy One Get One Free Admission) – Downtown Aquarium
HPL Summer Reading: Nutty Scientists of Houston/Castaway – 10:30am – Discovery Green
Astros vs Athletics – 7:10pm – Minute Maid Park
All Shook Up – 8:15pm – Miller Outdoor Theatre
Wednesday, July 11, 2018:
Itty Bitty Beach Party – 8:00am-10:00am – Pirates Bay Baytown
Nature Storytime – 4:00pm – Nature Discovery Center
Family Nature Night: Freaky Frogs – 6:30pm-8:00pm – Nature Discovery Center
Astros vs Athletics – 7:10pm – Minute Maid Park
Dash vs Pride – 7:30pm – BBVA Compass Stadium
All Shook Up – 8:15pm – Miller Outdoor Theatre
Thursday, July 12, 2018:
Free Museum Entry
Children's Museum of Houston FREE 5:00pm-8:00pm
The Health Museum FREE 2:00pm-7:00pm
Houston Museum of Natural Science FREE 3:00pm-5:00pm
The Museum of Fine Arts, Houston FREE 10:00am-9:00pm
Find a museum district restaurant HERE.
Summer Art Explorers: Look, Discover, Create! – 11:00am-2:00pm – Museum of Fine Arts Houston
Astros vs Athletics – 1:10pm – Minute Maid Park
All Shook Up – 8:15pm – Miller Outdoor Theatre
Friday, July 13, 2018:
Fly in for Storytime – 9:30am – Lone Star Flight Museum
Astros vs Tigers – 7:10pm – Minute Maid Park
Skeeters vs Road Warriors – 7:05pm – Constellation Field
All Shook Up – 8:15pm – Miller Outdoor Theatre
Saturday, July 14, 2018:
Young Writers Workshop – 10:30am – Discovery Green
Pinkalicious The Musical – 11:00am & 2:00pm – Main Street Theater at MATCH
Free Play Day – 12:00pm-4:00pm – Houston Fire Museum (Free admission for kids)
Open Gym – 1:00pm-3:00pm – H-Town Elite Gymnastics
Astros vs Tigers – 3:10pm – Minute Maid Park
Skeeters vs Road Warriors – 6:05pm – Constellation Field
All Shook Up – 8:15pm – Miller Outdoor Theatre
Sunday, July 15, 2018:
Pinkalicious The Musical – 12:30pm & 3:30pm – Main Street Theater at MATCH
Astros vs Tigers – 1:10pm – Minute Maid Park
Harlem Globetrotters – 3:00pm – Berry Center
Skeeters vs Road Warriors – 6:05pm – Constellation Field
All Shook Up – 8:15pm – Miller Outdoor Theatre
Monday, July 16, 2018:
Skeeters vs Road Warriors – 7:05pm – Constellation Field
Tuesday, July 17, 2018:
Two for Tuesday (Buy One Get One Free Admission) – Downtown Aquarium
HPL Summer Reading: Nature Discovery Center: Back to the Bone – 10:30am – Discovery Green
Express Theatre's Hilltop Festival for Children: Freedom Train – 11:00am – Miller Outdoor Theatre
Skeeters vs Road Warriors – 7:05pm – Constellation Field
Wednesday, July 18, 2018:
Itty Bitty Beach Party – 8:00am-10:00am – Pirates Bay Baytown
Express Theatre's Hilltop Festival for Children: New Clown in Town – 11:00am – Miller Outdoor Theatre
Skeeters vs Road Warriors – 11:05am – Constellation Field
Nature Storytime – 4:00pm – Nature Discovery Center
Thursday, July 19, 2018:
Free Museum Entry
Children's Museum of Houston FREE 5:00pm-8:00pm
The Health Museum FREE 2:00pm-7:00pm
Houston Museum of Natural Science FREE 3:00pm-5:00pm
The Museum of Fine Arts, Houston FREE 10:00am-9:00pm
Find a museum district restaurant HERE.
Express Theatre's Hilltop Festival for Children:  Let's Make a Play Today – 11:00am – Miller Outdoor Theatre
Summer Art Explorers: Look, Discover, Create! – 11:00am-2:00pm – Museum of Fine Arts Houston
Skeeters vs Road Warriors – 7:05pm – Constellation Field
Friday, July 20, 2018:
Fly in for Storytime – 9:30am – Lone Star Flight Museum
Express Theatre's Hilltop Festival for Children: The Adventures of Santa Claus – 11:00am – Miller Outdoor Theatre
Hangar Movie Screenings: Planes – 6:30pm – Lone Star Flight Museum
Saturday, July 21, 2018:
Market in the Park – 9:00am-12:00pm – Evelyn's Park
World Series Trophy on Display – 10:00am-12:00pm – Lone Star Flight Museum
Young Writers Workshop – 10:30am – Discovery Green
Pinkalicious The Musical – 11:00am & 2:00pm – Main Street Theater at MATCH
Open Gym – 1:00pm-3:00pm – H-Town Elite Gymnastics
Dynamo vs Dallas – 8:00pm – BBVA Compass Stadium
Astronomy Night – 8:30pm – Lone Star Flight Museum
Sunday, July 22, 2018:
Pinkalicious The Musical – 12:30pm & 3:30pm – Main Street Theater at MATCH
Monday, July 23, 2018:
Tuesday, July 24, 2018:
Two for Tuesday (Buy One Get One Free Admission) – Downtown Aquarium
Wednesday, July 25, 2018:
Itty Bitty Beach Party – 8:00am-10:00am – Pirates Bay Baytown
Nature Storytime – 4:00pm – Nature Discovery Center
Dynamo vs Union – 8:00pm – BBVA Compass Stadium
Thursday, July 26, 2018:
Free Museum Entry
Children's Museum of Houston FREE 5:00pm-8:00pm
The Health Museum FREE 2:00pm-7:00pm
Houston Museum of Natural Science FREE 3:00pm-5:00pm
The Museum of Fine Arts, Houston FREE 10:00am-9:00pm
Find a museum district restaurant HERE.
Summer Art Explorers: Look, Discover, Create! – 11:00am-2:00pm – Museum of Fine Arts Houston
Chevy Celebrates Astros Fans with Free Ice Cream & Family Fun – 12:00pm-2:00pm – Discovery Green
Safety Series: Cyber Safety – 6:00pm – Evelyn's Park
Friday, July 27, 2018:
Fly in for Storytime – 9:30am – Lone Star Flight Museum
Pajama Jam & Zoovie Night – 5:00pm – Houston Zoo
Skeeters vs Revolution – 7:05pm – Constellation Field
Astros vs Rangers – 7:10pm – Minute Maid Park
Houston Shakespeare Festival: Hamlet – 8:15pm – Miller Outdoor Theatre
Saturday, July 28, 2018:
Art in the Park – 10:00am-12:00pm – Evelyn's Park
Young Writers Workshop – 10:30am – Discovery Green
Pinkalicious The Musical – 11:00am & 2:00pm – Main Street Theater at MATCH
Open Gym – 1:00pm-3:00pm – H-Town Elite Gymnastics
Pajama Jam & Zoovie Night – 5:00pm – Houston Zoo
Skeeters vs Revolution – 6:05pm – Constellation Field
Astros vs Rangers – 6:10pm – Minute Maid Park
Houston Shakespeare Festival: Comedy of Erros – 8:15pm – Miller Outdoor Theatre
Sunday, July 29, 2018:
International Mud Day – 9:00am-4:00pm – Houston Zoo
Pinkalicious The Musical – 12:30pm & 3:30pm – Main Street Theater at MATCH
Astros vs Rangers – 1:10pm – Minute Maid Park
Skeeters vs Revolution – 6:05pm – Constellation Field
Houston Shakespeare Festival: Hamlet – 8:15pm – Miller Outdoor Theatre
Monday, July 30, 2018:
Park People – Allen Center Downtown
SING! SING! SING! – 7:00pm – Evelyn's Park
Skeeters vs Revolution – 7:05pm – Constellation Field
Special Pirate Celebration – 8:00pm – Pirates Bay Baytown (For Special Needs Families)
Tuesday, July 31, 2018:
Park People – Allen Center Downtown
Two for Tuesday (Buy One Get One Free Admission) – Downtown Aquarium
HPL Summer Reading: Texas Snakes and More – 10:30am – Discovery Green
Skeeters vs Revolution – 7:05pm – Constellation Field
Houston Shakespeare Festival: Hamlet – 8:15pm – Miller Outdoor Theatre
Wednesday, August 1, 2018:
Park People – Allen Center Downtown
Itty Bitty Beach Party – 8:00am-10:00am – Pirates Bay Baytown
Nature Storytime – 4:00pm – Nature Discovery Center
Skeeters vs Revolution – 7:05pm – Constellation Field
Thursday, August 2, 2018:
Park People – Allen Center Downtown
Free Museum Entry
Children's Museum of Houston FREE 5:00pm-8:00pm
The Health Museum FREE 2:00pm-7:00pm
Houston Museum of Natural Science FREE 3:00pm-5:00pm
The Museum of Fine Arts, Houston FREE 10:00am-9:00pm
Find a museum district restaurant HERE.
Skeeters vs Revolution – 7:05pm – Constellation Field
Houston Shakespeare Festival: Hamlet – 8:15pm – Miller Outdoor Theatre
Friday, August 3, 2018:
Park People – Allen Center Downtown
Fly in for Storytime – 9:30am – Lone Star Flight Museum
Super! Summer Fun – 5:00pm – Houston Zoo
Houston Shakespeare Festival: Comedy of Errors – 8:15pm – Miller Outdoor Theatre
Saturday, August 4, 2018:
Park People – Allen Center Downtown
Cars in the Park: Classics & Exotics – 8:30am-10:30am – Evelyn's Park
Paw Patrol: Meet Chase and Marshall – 10:00am-3:00pm – Houston Zoo
Young Writers Workshop – 10:30am – Discovery Green
Hands On Houston – 11:00am-3:00pm – Houston Center for Contemporary Craft
Open Gym – 1:00pm-3:00pm – H-Town Elite Gymnastics
Super! Summer Fun – 5:00pm – Houston Zoo
Dynamo vs Sporting Kansas City – 8:00pm – BBVA Compass Stadium
Houston Shakespeare Festival: Hamlet – 8:15pm – Miller Outdoor Theatre
Sunday, August 5, 2018:
Park People – Allen Center Downtown
Paw Patrol: Meet Chase and Marshall – 10:00am-3:00pm – Houston Zoo
Dash vs Royals – 7:30pm – BBVA Compass Stadium
Houston Shakespeare Festival: Comedy of Errors – 8:15pm – Miller Outdoor Theatre
Monday, August 6, 2018:
Park People – Allen Center Downtown
Taste of Rosenberg – 5:30pm-8:30pm – Rosenberg Civic Center
Tuesday, August 7, 2018:
Park People – Allen Center Downtown
Two for Tuesday (Buy One Get One Free Admission) – Downtown Aquarium
Wednesday, August 8, 2018:
Park People – Allen Center Downtown
Gymboree – 11:00am – Evelyn's Park
Nature Storytime – 4:00pm – Nature Discovery Center
Family Nature Night: Snakes of Texas – 6:30pm-8:00pm – Nature Discovery Center
Thursday, August 9, 2018:
Park People – Allen Center Downtown
Free Museum Entry
Children's Museum of Houston FREE 5:00pm-8:00pm
The Health Museum FREE 2:00pm-7:00pm
Houston Museum of Natural Science FREE 3:00pm-5:00pm
The Museum of Fine Arts, Houston FREE 10:00am-9:00pm
Find a museum district restaurant HERE.
Astros vs Mariners – 7:10pm – Minute Maid Park
Friday, August 10, 2018:
Park People – Allen Center Downtown
Fly in for Storytime – 9:30am – Lone Star Flight Museum
Bus Reveal Launch Party – 10:00am-1:00pm – Evelyn's Park
Beat the Heat Bash – 5:00pm – Houston Zoo
Skeeters vs Patriots – 7:05pm – Constellation Field
Astros vs Mariners – 7:10pm – Minute Maid Park
Saturday, August 11, 2018:
Smitty's Day at the Park – 8:00am-2:00pm – Moody Park (Pre-registration recommended)
Young Writers Workshop – 10:30am – Discovery Green
Naturally Wild Families: DIY Natural Dyes – 11:00am-1:00pm – Houston Arboretum and Nature Center
MD Anderson Children's Cancer Hospital Back to School Fashion Show – 12:00pm-2:00pm – Galleria (between Nordstrom and Macy's)
Free Play Day – 12:00pm-4:00pm – Houston Fire Museum (Free admission for kids)
Open Gym – 1:00pm-3:00pm – H-Town Elite Gymnastics
Beat the Heat Bash – 5:00pm – Houston Zoo
Skeeters vs Patriots – 6:05pm – Constellation Field
Astros vs Mariners – 6:10pm – Minute Maid Park
Sunday, August 12, 2018:
Astros vs Mariners – 1:10pm – Minute Maid Park
Skeeters vs Patriots – 6:05pm – Constellation Field
Monday, August 13, 2018:
Park People – Houston Center Downtown
Skeeters vs Patriots – 7:05pm – Constellation Field
Special Pirate Celebration – 8:00pm – Pirates Bay Baytown (For Special Needs Families)
Tuesday, August 14, 2018:
Park People – Houston Center Downtown
Two for Tuesday (Buy One Get One Free Admission) – Downtown Aquarium
Skeeters vs Patriots – 7:05pm – Constellation Field
Astros vs Rockies – 7:10pm – Minute Maid Park
Wednesday, August 15, 2018:
Park People – Houston Center Downtown
Nature Storytime – 4:00pm – Nature Discovery Center
Skeeters vs Patriots – 7:05pm – Constellation Field
Astros vs Rockies – 7:10pm – Minute Maid Park
Thursday, August 16, 2018:
Park People – Houston Center Downtown
Free Museum Entry
Children's Museum of Houston FREE 5:00pm-8:00pm
The Health Museum FREE 2:00pm-7:00pm
Houston Museum of Natural Science FREE 3:00pm-5:00pm
The Museum of Fine Arts, Houston FREE 10:00am-9:00pm
Find a museum district restaurant HERE.
Skeeters vs Patriots – 7:05pm – Constellation Field
Friday, August 17, 2018:
Park People – Houston Center Downtown
Fly in for Storytime – 9:30am – Lone Star Flight Museum
Family Game Night – 5:00pm – Houston Zoo
Dash vs Spirit – 7:30pm – BBVA Compass Stadium
Saturday, August 18, 2018:
Park People – Houston Center Downtown
Free Public Train Rides – 9:00am-1:00pm – Zube Park
Young Writers Workshop – 10:30am – Discovery Green
Open Gym – 1:00pm-3:00pm – H-Town Elite Gymnastics
Family Game Night – 5:00pm – Houston Zoo
Preseason: Texans vs 49ers – 7:00pm – NRG
Dynamo vs Real Salt Lake – 8:00pm – BBVA Compass Stadium
Sunday, August 19, 2018:
Park People – Houston Center Downtown
Monday, August 20, 2018:
Park People – Houston Center Downtown
Tuesday, August 21, 2018:
Park People – Houston Center Downtown
Two for Tuesday (Buy One Get One Free Admission) – Downtown Aquarium
Wednesday, August 22, 2018:
Park People – Houston Center Downtown
Gymboree – 11:00am – Evelyn's Park
Nature Storytime – 4:00pm – Nature Discovery Center
Thursday, August 23, 2018:
Park People – Houston Center Downtown
Free Museum Entry
Children's Museum of Houston FREE 5:00pm-8:00pm
The Health Museum FREE 2:00pm-7:00pm
Houston Museum of Natural Science FREE 3:00pm-5:00pm
The Museum of Fine Arts, Houston FREE 10:00am-9:00pm
Find a museum district restaurant HERE.
Dynamo vs Dallas – 8:00pm – BBVA Compass Stadium
Friday, August 24, 2018:
Park People – Houston Center Downtown
Fly in for Storytime – 9:30am – Lone Star Flight Museum
Saturday, August 25, 2018:
AIA Sandcastle Competition – 9:00am-5:00pm – East Beach Galveston
Art in the Park – 10:00am-12:00pm – Evelyn's Park
Young Writers Workshop – 10:30am – Discovery Green
Open Gym – 1:00pm-3:00pm – H-Town Elite Gymnastics
Skeeters vs Bees – 6:05pm – Constellation Field
Dash vs Sky Blue – 7:30pm – BBVA Compass Stadium
Sunday, August 26, 2018:
Theater District Open House – 12:00pm-5:00pm – Theater District Downtown
Skeeters vs Bees – 6:05pm – Constellation Field
Monday, August 27, 2018:
Astros vs Athletics – 7:10pm – Minute Maid Park
Tuesday, August 28, 2018:
Two for Tuesday (Buy One Get One Free Admission) – Downtown Aquarium
Skeeters vs Bluecrabs – 7:05pm – Constellation Field
Astros vs Athletics – 7:10pm – Minute Maid Park
Wednesday, August 29, 2018:
Astros vs Athletics – 1:10pm – Minute Maid Park
Nature Storytime – 4:00pm – Nature Discovery Center
Skeeters vs Bluecrabs – 7:05pm – Constellation Field
Thursday, August 30, 2018:
Free Museum Entry
Children's Museum of Houston FREE 5:00pm-8:00pm
The Health Museum FREE 2:00pm-7:00pm
Houston Museum of Natural Science FREE 3:00pm-5:00pm
The Museum of Fine Arts, Houston FREE 10:00am-9:00pm
Find a museum district restaurant HERE.
Preseason: Texans vs Cowboys – 7:00pm – NRG
Skeeters vs Bluecrabs – 7:05pm – Constellation Field
Astros vs Angels – 7:10pm – Minute Maid Park
Friday, August 31, 2018:
Fly in for Storytime – 9:30am – Lone Star Flight Museum
Skeeters vs Barnstormers – 7:05pm – Constellation Field
Astros vs Angels – 7:10pm – Minute Maid Park
Family Movie Night: The Jungle Book – 8:00pm – Levy Park
Saturday, September 1, 2018:
Young Writers Workshop – 10:30am – Discovery Green
Open Gym – 1:00pm-3:00pm – H-Town Elite Gymnastics
Skeeters vs Barnstormers – 6:05pm – Constellation Field
Astros vs Angels – 6:10pm – Minute Maid Park
Sunday, September 2, 2018:
Astros vs Angels – 1:10pm – Minute Maid Park
Skeeters vs Barnstormers – 6:05pm – Constellation Field
Labor Day, Monday, September 3, 2018:
Astros vs Twins – 1:10pm – Minute Maid Park