Parent Recommended Houston Summer Camps – Where to Send Your Kids to Camp!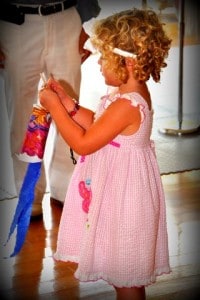 Update: See the newest camp list HERE!
It's clear from BigKidSmallCity reader feedback… Houston parents want to know where to send their kids to camp!  They not only want to know what camps are available, but they want recommendations from other parents. Below is a working list of camps recommended by BigKidSmallCity readers and it will get updated frequently!
If you want to suggest a camp, email me at Jill @ BigKidSmallCity.com.  If you want to get BigKidSmallCity updates in your inbox, go HERE!
BigKidSmallCity is not responsible for bad camp experiences.  This page is a resource to help Houston parents.  Please work directly with the business to coordinate your camp and fix issues.  Thank you!
Listings below with "*" mean they were submitted by the school/camp rather than a Houston parent.  If you are a Houston parent and want to endorse the camp, tell me!
Update: See the newest camp list HERE!
Museums/Zoo:
Houston Museum of Natural Science (5555 Hermann Park Drive, Houston,Texas 77030)
Week long camps for kids ages 6-12 years old.  Registration opens in March.
Camps are held Monday-Friday, 10:00 am – 3:00 pm.  Extended day care is also available before and after camp for an additional fee.
Houston Museum of Natural Science Sugar Land (13016 University Blvd., Sugar Land, TX 77479)
Week long camps for kids ages 6-12 years old.  Registration opens in March.
Camps are held Monday-Friday, 10 am -3 pm.  Extended day care is also available before and after camp for an additional fee.
The Health Museum (1515 Hermann Drive, Houston, TX 77004)
Week long camps for kids 5-13 years old.
Camps are held Monday-Friday, 9:00am – 3:00pm with extended day available.
Camp Zoofari (Houston Zoo, 6200 Hermann Park Drive, Houston, Texas 77030)
Week long camps for kids ages 4-12 years old.  Registration opens in February.
All camps are Monday-Friday. Half-day camps for ages 4-5 are from 9:00am – 12:00 pm or 1:00 – 4:00pm. Full-day camps are from 9:00am – 4:00pm. No extended day offered.
Art/Theater:
City ArtWorks (Memorial Area,Wirt Rd & Westview, North of I-10)*
Full and part-day options availalbe for kids ages 3 through 12.  City ArtWorks focuses"Art for Life: giving children the ability to create, interpret, and explore through art."
Every summer, City ArtWorks offers programs that include sculpture, clay, printmaking, drawing, painting, mixed media and other visual art mediums. They encourage creative problem solving, they help develop critical thinking skills, and they expose children to visual arts concepts and history. But most of all, City ArtWorks' Imagination Classes are fun, and a great way for kids to connect with other young artists while developing skills they can use in all areas of their life!
Pressley Green Art Studio & Camp (3327 Parkwood)* (2017 Plans to be Announced)
4 Sessions of All-day Summer Camp. With four fun filled themes.
Camp for Ages 8 to 15.  9:00-4:00pm (before and after care available)
WITS Creative Writing Camp (Multiple Locations)
Kinder – 12th grade.  Two to Three Week Camps.  Very popular camp that opens registration the end of January, and usually fills quickly.
Main Street Theater (Multiple Houston Locations)
Ages 4 – 14 years old. One Day Turbo Camp and 1+ Week Camps available.  Half Day Classes for ages 4 and 5.  Full Day for older kids.
Some options for Extended-Day Care are available to all full-day students
Alley Play Makers (The High School for the Performing and Visual Arts, 4001 Stanford Street, Houston, TX 77006)
Camps and classes for grades K-12.  Monday – Friday, 9:00am – 3:00pm.  Extended care available.
ArtMix (3701 W. Alabama, Suite 250, Houston, Texas 77027)
Ages 3 – 11 years old.
Week long camps with several options between 8:15am and 5:00pm.
Young Artist Art Camp (The Woodlands & The Heights)
Unique art studio providing the perfect environment for nurturing non- competitive programs. Ages 3+
Glassell Junior School (Museum of Fine Arts, 5100 Montrose Boulevard, Houston, TX 77006)
Ages 3 and older.
Drama Kids (Northwest Houston, Cypress, Spring)
Week long camps
CyFair Music and Art (Northwest Houston)
Drama Kids, Piano, Guitar, Drums, Art, Kindermusik, Baby Sign Language
Outdoors/Animals:
Blackwood Nature Camp (27144 Rock Island Road, Hempstead, Texas 77445)
A week-long overnight camp for ages 8-14 located in Hempstead, TX. This life-changing week offers children the opportunity to build a relationship with nature and safely explore the great outdoors.
Get kids outside and active! Campers enjoy a variety of outdoor activities including classes such as natural dyeing, cane-pole fishing, and cooking. They play forest games, hike, swim, and explore. They learn about wildlife in workshops hosted by local experts, and go on educational field trips to places like St. Francis Wolf Sanctuary and Huntsville State Park. At night, they stargaze, tell stories, and roast s'mores by the campfire…
Houston Arboretum (4501 Woodway Drive, Houston, TX 77024)
Get outdoors with the Houston Arboretum & Nature Center this summer! The Arboretum's Summer Camp is a great place for kids ages 5-12 to learn all about the natural world. Spend a week in the life of a Forest Ranger, have some Fun in the Sun, get to know Houston's City Critters, become one of Nature's Inventors, or learn about local endangered species in Going, Going, Gone?. All camps feature games, crafts, and daily nature hikes along the trails of this 155-acre nature sanctuary.
SPCA Critter Camp (900 Portway Drive, Houston, TX 77024)
Camp from 9:00am – 3:00pm.  Ages 8 – 12 years old.
Science/Technology/Engineering/Math/Academic:
Club SciKidz Houston (Sugar Land, Fishers of Men Lutheran Church & Faith Lutheran Church)*
Registration start February through the start of camp.
Day camps specialize in many different science themes for children ages 4-15. Themes which include experiments and projects in Video Game Creation, Robotics, Veterinary Medicine, Engineering, Space, Biology, Chemistry, LEGO Robotics and much more.
Camp day is divided into four major time slots which includes two extended sessions of science projects and experiments. The third session is an outdoor component which involves skill building and teamwork. The fourth major component is comprised of alternating science, craft, skill-building, and outdoor recreational activities. Club Scientific tries to strike a balance between academic, social, and recreational pursuits.
Mad Science (Westpark)*
Science themed camps.  Full day and half day camps with before and after care.
STREAM Program (Houston Public Library)
Free week-long summer program that allows students the opportunity to participate in activities relating to each aspect of STREAM (Science, Technology, Reading, Engineering, Arts and Math) each day of the week. K through 12.
HSS Summer Program (220 E 34th St, Houston, TX 77018)*
Campers will experience the Sudbury model of education first hand. Students spend their days free to pursue their interests, participate in Judicial Committee, plan outings, and enjoy all the benefits of freedom+responsibility in a mixed-age community. The HSS Summer Program is open to all Houston area children. Ages 5 – 17yo. Camp hours 8a-3:30p. Extended hours available. Full program registration discount. Sibling discount.
Study Dorm – Academic Summer Camp (Stafford/Sugar Land)*
Study Dorm's Academic Summer Camp helps students get ahead in the upcoming school year or simply master concepts they might have missed during the previous school year. They provide math, reading, writing, STAAR and SAT prep classes for students in grade 1 thru 12. They are affordable and parents can choose from 11 sessions.
Language/Culture Immersion:
Language Kids (Houston, Sugar Land, West University, Bellaire, Kingwood, Spring, Humble, Cypress)
Spanish, Mandarin Chinese, French and English immersion summer camps. Interactive and fun. Experienced native-speaker teachers. A different thematic unit each week, register for one or several weeks. Locations include the Houston Museum of Natural Science (Museum district & Sugar Land), Pump It Up and Houston Baptist University (Spanish camps for middle and high school students).
Age groups 3-5, 6-11, 12-17, 9:00am to 3:00pm, Before and after camp care provided at some locations.
French immersion summer camp with EFGH, Education Française Greater Houston (The Village School, 13077 Westella Drive, Houston, 77077)*
Full day camp from 9:00am until 4:00pm, for kids ages 5 through 10, native French speakers and non French speakers. A new theme every week.
Every summer, Efgh offers a program which is 100% immersion in the French language and culture. The camp combines fun, adventure and Learning. We offer a great variety of activities : craft, drama, outdoors games, sports, songs, music and stories to awaken the children's imagination and creativity. And we also offer a French session every day because children have a natural inclination to learn another language.
Conmigo Spanish Immersion (Houston Heights)
Two weeks, 9:00-2:00pm, Ages 4-9 years old
Chinese in Action (Chinese Community Center, 9800 Town Park Dr, Houston, TX 77036)
Mandarin Immersion, 9:00-3:00pm, with extended day options.
SUMMUS IPS (8045 FM 1960 E. Atascocita, TX 77346)*
Foreign language immersion.  Fitness, sports, STEM, art, music, drama, water.
2 years to 5th grade.
Tour-A-Culture (Various Locations)*
Educates and teaches children about the people and places near and far, while fostering a sense of community within each child.
K-5th Grade, Monday to Friday 9 am to 3pm, Week long sessions, June through August
Sports/All-Around Camps:
Handwriting & Yoga Camp (Solaris Pediatric Therapy)*
Ideal for kids that are entering kindergarten or first grade, but can also benefit older kids that really never got a grasp on handwriting.
Each day campers will be taken through sensory motor activities designed to develop fine motor and visual motor skills that are necessary for handwriting. The yoga helps kids to be more aware of their bodies, build strength, improve concentration and attention and learn relaxation skills to help with stressful situations.
With the demands of school getting greater at a younger and younger age, this camp can help provide kids the tools they need to feel calmer and more prepared in the classroom setting.
The Little Gym (Pearland)*
Ages 3-12 are invited to our seriously fun half and full day camps. Enroll by the day, by the week, or purchase a flex pass for savings! Click here to check out the schedule, then call (713) 340-0042 to sign up!
Bayou City Summer Club (Museum District)
All summer long, 8:00am to 6:00pm, Monday through Friday.  Themes change each week and include trips to the local museums.
Kidventure (12 Houston Locations)
Running camps at multiple locations in Houston, Austin and Dallas for 19 years.  Registration opens in February.  Ages 3 – 15 years old.
Summer Youth Activity Program (Rice)
Four sessions in June and July, for kids aged 6 to 11.
YMCA (Multiple Locations)
Many different camps are offered and many different YMCA locations.  Check the website for details.
Also, know that not all camps or locations are equal.  Parents have recommended the MD Anderson location.  I've had good and bad experiences at Stella Link, depending on the camp councilors.  Investigate and report back!
Victory Camp (Living Stone Church, 1407 Victory Lane, Alvin, Texas 77511)
Christian camp in operation since 1992. activities include: quad-zipline, swimming, rock walls, double waterslide, bumperboats, paddleboats, gym sports, field sports, and go-karts.
Camp Cho-yeh (2200 S Washington Ave, Livingston, TX 77351)
Christian Camp with activities like archery, paintball, horseback, riflery, blobbing, wakeboarding, tomahawk throwing and more.  Ages 6 – 16 years old.  Sleep-over camp.
Pine Cove (Columbus & Tyler, Texas)
Christian Camp with day camps, overnight camps and even camps for the entire family!
Camp Lantern Creek (Montgomery, Texas)
Girls camp for ages 7 to 17.  Learn to change a tire, sing a song, laugh a lot, love nature, swim, make waves, win gracefully, lose gracefully, tell story, act, paint, make a mess, write a story, right the world, push boundaries, make friends forever, make your art and find your voice.
For more summer camp resources, check out Gish Pick's Summer Book.
Update: See the newest camp list HERE!