HISD Magnet & Vanguard Programs for 2014-2015 School Year: Overview of the Programs, What You Need to Know & How and When to Apply!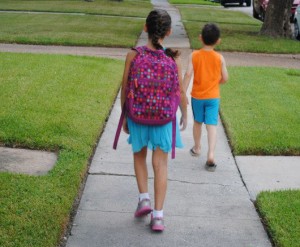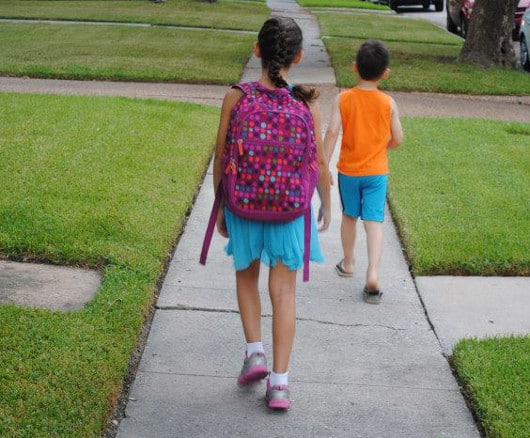 UPDATE:  Go here for updates for the 2017-2018 Magnet School Dates and Changes.
Two years ago when my daughter was just starting her last year of Pre-K, I was mostly clueless about the elementary schools in our area. I didn't know anything about how to choose which schools would be good for her, let alone how to apply to those schools.
Now that I've gone through that process once (and am about to do it again!), I feel comfortable with it and hope that my experience can help you too.
My husband and I are both firm believers in public education so I knew I wanted to send my children to a public school. If you're interested in private schools I won't be able to help much, but there will hopefully be another post soon that will give you more details for those schools.
All of the information below is about HISD but there are probably similar resources for other area school districts.
You should begin the school selection and application process this fall for the 2014-2015 school year. This may seem early, but Magnet applications can be turned in beginning November 4, 2013, and must be submitted by December 20, 2013 to be considered in the first round of applicants.
**Disclaimer: All of the information on this page is a result of internet research that I have done and my own understanding of the process based on what I learned when going through it myself. I cannot guarantee the accuracy of anything on this page, so please use this only as a guide and verify everything yourself!**
ZONED SCHOOL
The school that you are zoned to is your neighborhood school and the one that your child will be automatically accepted into. If you don't already know which school you are zoned to, go to THIS website, type in your address, and choose the grade level your child will be in for the 2014-2015 school year.
If you are happy with your neighborhood school and want your child to go there, you don't need to worry about the magnet application process. Simply contact the school to find out what you need to do to enroll your child and when to do it.
MAGNET FOCUS
If, however, you would like the opportunity for your child to attend a school you are not zoned to, you will have apply for a magnet transfer. THIS  is the part of HISD's website about the magnet programs.
Each magnet school has a specialized theme that is incorporated into their classes and curriculum. For example, a fine arts magnet school may offer more exposure to music, dance, art and drama than other schools would. To see the list of the different magnet programs available and which schools they are offered at, go HERE, select Elementary for the grade level, and search for all programs.
SCHOOL LOCATIONS
Another thing you may want to know is where each of the schools is located. I certainly didn't want to be driving all the way across Houston while trying to be on time for school each morning.  THIS page has a map of the different schools and their boundaries.
RATINGS and RANKINGS
After you've done a bit of research using the above information, you'll know what type of programs are available at each of the schools and where they are located. Now you may be wondering just how good each of these schools are. Below are three resources you can use to determine if the schools are at an academic level you are comfortable with.
The Texas Education Agency (TEA) implemented a new accountability rating system for the 2012-2013 school year. Each school is rated as Met Standard, Met Alternative Standard, or Needs Improvement. Elementary schools are also able to earn distinctions in three categories. For an explanation of this new system go HERE and look under Explanatory Materials. THIS PAGE  lists the rating of each school, with HISD starting on page 80 and elementary schools in HISD starting on page 82.
If you are not familiar with the TEA's new rating system and would prefer to see how schools were rated under the previous system, go HERE. This information is from 2011 and rates schools as Exemplary, Recognized, Acceptable, or Unacceptable.
Another ranking that you can use is THIS ONE from Children at Risk. If you're interested in why they ranked schools in this order, go HERE to see their methodology.
SCHOOL PROFILES
I also checked the profiles for each of our potential schools HERE.  These profiles list information including breakdowns for gender, ethnicity, programs like ESL & G/T, attendance rates, disciplinary actions, and teacher profiles.
HISD MAGNET FAIR
After going through all of that, you should have a pretty good idea of which schools you'd like your child to attend. If you want more information, you may want to check each school's website and you can visit the Magnet Fair. This year the Fair will be held on November 2 from 10AM-1PM at Northwest Mall (Hwy 290 and 18th). When I attended the Fair two years ago, each of the schools had a representative who was available to answer questions and give out information about the schools. There were also general information sessions about the Magnet and Vanguard programs and applications.
SCHOOL TOURS
I highly recommend taking a tour of any school that you are seriously considering. Magnet Awareness week is November 4-8 and all schools should have tours available at 1PM on those days. Many schools also offer morning or other additional tours, so call the prospective schools or check their websites to find out their schedule.
APPLICATIONS
Now that you know more about the schools, you should begin to compile the list of schools you'd like to apply to. You can submit applications to as many as ten Magnet programs, and up to five of those may be Vanguard.
This year, for the first time, HISD will be accepting both online and paper applications. In previous years the application process for the Vanguard Magnet programs was different than for the other magnet programs, and I'll talk about that in the next section.
Although the Magnet applications aren't available yet, I expect that they will be posted HERE when they are available. If you're planning to fill out your applications online, you may want to attend one of the parent orientation meetings to learn more about school choice and the new online application. The last scheduled meeting takes place on October 3.
If you're planning to fill out a paper application you should be able to print one from the website, or pick one up at any elementary school. If you're going to be applying to a lot of schools and if you are required to turn one in to each individual school, as has been the case in previous years, I recommend printing one copy, filling out the information that will be the same for each school, photocopying that form as many times as you need, then on each of those forms completing the information that is school-specific.
Once the forms are completed, they must be mailed or delivered by the December 20 deadline. If you want to mail the applications but are worried about them arriving, you can always send them with a return receipt for an extra fee. Schools will not call or email to let you know they received the paper applications.
VANGUARD
The Vanguard Magnet schools are different than the other Magnet programs. Vanguard is HISD's term for G/T or gifted and talented. Students must pass a test in order to be accepted as a transfer student at these schools. Although the students are given a numerical result on these tests, for the purposes of applying to schools it is pass/fail. A higher score does not give a child more preference in the application process.
Because I haven't seen the new application and haven't yet attended an information session, this next part is based solely what the application process was like two years ago. I'll update it when I find out more information.
Currently each student can apply to up to five Vanguard schools. In previous years, schools were listed in order of preference and a student was only considered in the first round of applicants at their first choice of Vanguard school. I'm not sure if this will still be the case or if students will be in the first-round lottery at all of the schools they apply to.
On the application there was a place to select a testing date. Testing is done at specific sites on specific days. Two years ago the dates were on several weekends in January and February. You should receive confirmation of your testing place, date, and time.
On the test day parents and children signed in then were directed to a large waiting area, in our case it was the school cafeteria. Then students were called out on their own or in small groups while parents waited for them.
Your child probably won't be called out immediately, so you may want to bring snacks and something quiet for them to do. I brought books and magazines that I read to my daughter to keep her entertained while waiting.
Once the students left the waiting area they met individually in a room with the person administering the test. When they finished they were brought back to the room then the parents and students could leave.  For some very unofficial tips on testing, go HERE.
If a student passes the test, then he or she is entered into the lottery at the Vanguard schools already chosen on the application. If the student does not pass the test, he or she will not be considered for transfer to a Vanguard school. Children who pass the test but aren't accepted into one of the Vanguard schools can still be in the Vanguard program at the school they end up attending.
I always get asked for resources to help prepare kids and parents for testing.  Here is what has been recommended by other parents over the years… but review each to see what is best for you:
Lollipop Logic
Wiz Kidz
Kindergarten Test Prep Bundle for ITBS
If you have books you recommend, please let us know!
LOTTERY
Once the deadline for turning in applications has passed, each school holds a lottery where they draw the names of the students they'll accept. Any students who applied but were not chosen are placed on a waiting list in the order their names were drawn.
Many of the schools that you'll be applying to will probably have long wait lists and you are not guaranteed to be accepted as a transfer student into any of the schools that you've applied to. I only applied to three schools and was waitlisted at around number 320 for one of them and in the 200s for another.
We were lucky enough to be waitlisted at number 5 for our top choice (and got in), but a friend of mine was waitlisted at somewhere in the 300s at that same school. So, if you really don't want your child to attend your zoned school you should to turn in applications to more schools (up to the 10 school maximum) to increase your chance of acceptance.
Status notifications (whether you've been accepted or your number on the waitlist) are usually mailed out in late March. I don't think there is any way to find out your status earlier, but if you find one please let me know!
If you are on a waitlist you won't hear back from the school again unless enough spaces open up for your child to be accepted. You can call the school to find out updated waitlist numbers though.
If you are accepted you should have until early April to inform the school of your "intent to attend." Once you do so, any other guaranteed spots that your child was given through the lottery will be given to other students because each child can only be enrolled at one school.
Your place on any waitlists should remain the same though, so if you receive a spot at your second choice school, but are waitlisted at your first, accepting the second choice shouldn't affect your chances of getting into your first choice.
This time in early April is also when the waitlist starts moving. As students decline their spots at schools those schools will move on to their waitlists to fill their enrollment. This process continues throughout the summer as the schools move down their waitlists.
SIBLINGS
Those of you who have, or who plan to have, additional children may be wondering if you'll have to go through this whole process again. The answer is yes, but special consideration is currently given to siblings in the lottery.
As of the last time I checked, up to the 25% of the incoming Kinder class is guaranteed to siblings of currently enrolled students. If the number of siblings applying is more than 25% of the entering class, all sibling names are placed in a lottery and those spaces are awarded according to the order the names are drawn.
Any remaining siblings are placed in the general lottery, and if their names still aren't drawn, they are placed at the beginning of the wait list. So, chances are that if your older child gets a spot at the school you want, your younger one(s) should too.
For Vanguard schools the younger child(ren) will have to pass the Vanguard test, but as long as they do the above should hold true for them as well.
MORE INFORMATION
I hope the information that I have provided here has helped you get a better idea of what to expect during the school application process. If you have further questions you should plan to attend the HISD Magnet Fair on November 2. There should also be a magnet coordinator at each school who can help to answer your questions.
Good luck!