All About HISD Magnet and Vanguard Schools + Vanguard Testing Tips. Apply for HISD Magnet Programs Now! Deadline is January 11, 2013.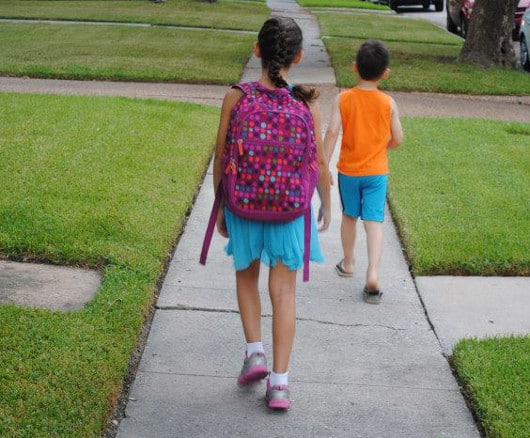 UPDATE: Check the 2015-2016 Magnet School Updates HERE.
Until January 11, 2013, you can apply for the HISD Magnet programs for the 2012 – 2013 school year.   Go HERE for all the details.
Magnet schools are specialized schools that have the magnet-like ability draw in students from all backgrounds throughout the city.  Some of HISD's Magnet programs draw in lots of students, and some do not.
Vanguard is a special program that is designed to meet the needs of gifted and talented students in grades K-12 by providing a learning continuum that is differentiated in depth, complexity, and pacing. These programs require a special application and testing.
Applications for both programs are being accepted November 5, 2012 through January 11, 2013.  Late applications will be accepted on a space-available basis. You can apply to as many Magnet programs as you want. For Vanguard, you only fill out one application and rank your top 3 schools. Testing is required for Vanguard and is held in January.
Vanguard testing takes place on 1 of 4 dates.  You can learn a lot by touring a vanguard magnet school and talking magnet coordinator.  What I've learned over the years from tours and moms is below (but please verify for yourself).
1.  Testing is only done once and is good for 2 years.  If your child is sick on test day, do not have them tested.  If they do poorly, they cannot be retested.  Even if it is the last day of testing, keep them home.  The magnet coordinator from River Oaks told my group there could be make up testing.
2.  When you submit your application, you will get to select your preferred test dates. When you arrive on that date, you will sit in the school cafeteria with all the other families. When it is your child's turn, they will go with the teacher to a room and no parents are allowed. (The teachers are very friendly and do their best to make your child feel comfortable. They know that 4 year olds may not want to be on their own.)
3. The kids do not need to read to do the test.
4. Since I have not been in the test, and the 4 year olds I've quizzed have given me limited information, all I know is… the teacher will not say something is wrong or right. Prepare your child to give and answer and not wait for a response. Your child will need to "turn the page" of the workbook/test to keep going. Make sure they are not waiting for the teacher to "teach" them. They will answer and then move to the next page. The tester may ask their full name and birthday. The tester may ask them to identify different coins and money.  They may ask some logic questions.

5.  I always get asked for resources to help prepare kids and parents for testing.  Here is what has been recommended by other parents over the years… but review each to see what is best for you:
Lollipop Logic
Wiz Kidz
Kindergarten Test Prep Bundle for ITBS
If you have books you recommend, please let us know!
6. The longer your child is in the room, the better. Once a child gets stumped, the test is over. If your child has been in the room for 45 minutes to an hour, there is a better chance that testing has gone well.
7. Kids are graded based on their age. If your child has a summer birthday, they will not be graded as if they had a September birthday. Based on how many months old your child is, the test will evaluate if they qualify for the Vanguard program.
8. You will be notified in March if your child qualified. Even if they qualified for Vanguard, they may not get into Vanguard Magnet School because it is a lottery with more kids than spaces. Keep your Vanguard Matrix and give it to the school you do attend so your child will be labeled as Gifted and Talented and be in any programs available at your school.
9.  If you do not have your child tested before kindergarten, he or she will be testing in kindergarten.  The would then be in any programs offered by your school.
For important magnet dates, go HERE.
APPLICATION DEADLINE – January 11, 2013
PARENT NOTIFICATION – March 22, 2013
PARENT RESPONSE DEADLINE – April 5, 2013
If you plan to simply attend the school that you are zoned for, no applications are needed.