Top 12 Things To Do This Week & Weekend, In Houston, With Kids – October 7-13, 2019
Make plans for another great week in Houston, with kids! Here are the top things to do for Monday through Sunday, October 7-13, 2019!
You can also find the full list of events (for this week and next week),
brought to us by the by Rainard School for the Gifted, HERE!
For all the fall festivals, farms and pumpkin patches, go HERE!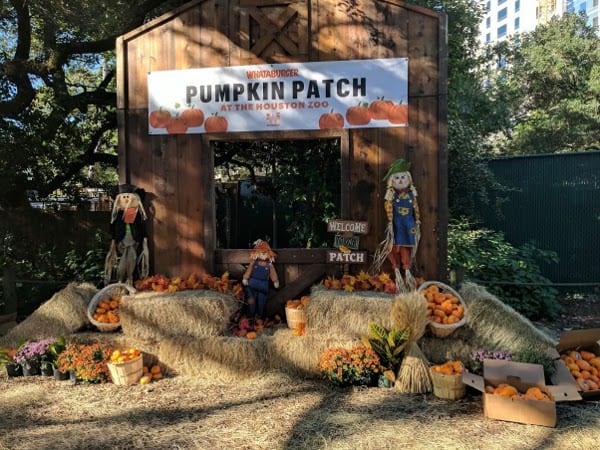 1. On Tuesday, go to Toddler Tuesday: Water Play at Discovery Green. This free event is open to all and no registration needed!
2. On Wednesday, play Children's Bingo at Levy Park .
3. On Thursday, go to the museums for free! Find the free entry hours HERE.
4. Friday through Sunday, go to Zoo Boo at the Houston Zoo. (Go Friday to beat some of the crowds.)
5. On Friday, go to Campfire Night at Nature Discovery Center. Drop the kids off for a night of fun in the great outdoors! There will be a naturalist craft, night hike, black lighting for bugs, animal encounters, pond fishing, outdoor games, hot dogs, & s'mores!
6. On Saturday, get Spooky at Sinclair Elementary. There will be pumpkin painting, coffee and more!
7. On Saturday, go to KBR Kids Day on Buffalo Bayou at Guadalupe Plaza Park. Activity stations will include numerous hands-on activities from over 20 Houston partners, local entertainment and performers, Dia de los Muertos face painters, balloon artists, a rock climbing wall, and so much more! Costumes encouraged!
8. On Saturday, go to Kids Okotober Festival at the Czech Center Museum Houston. Enjoy family friendly entertainment packed with live music, dance and culture.
9. On Saturday, go to Oktoberfest at First Evangelical Lutheran Church Midtown. There will be carnival rides, games, hayrides and an Oompa Band. Lunch is included with admission.
10. On Saturday, spend the Night at Market Square at Market Square Park. This is the annual Historic Market Square Día de Muertos  neighborhood block party.
11. On Saturday, take the kids to A Year with Frog and Toad by Main Street Theater at MATCH.
12. On Saturday and Sunday, go to the Bayou City Art Festival on the Streets Surrounding City Hall.