Things to do in Houston today, and this weekend, with kids! March 7, 8, 9, 10, 11, 12, 13, 2019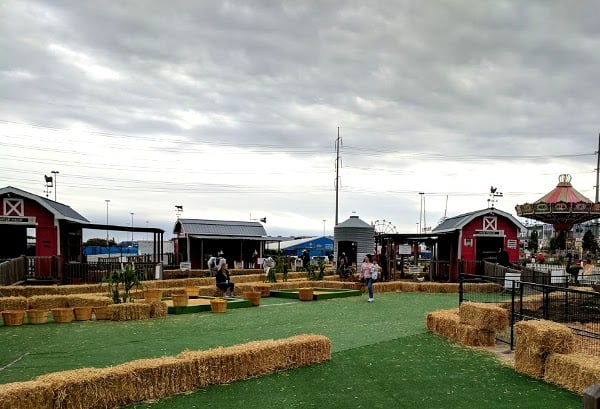 Make plans for the weekend, and for
Spring Break
, in Houston!  This event list is brought to us by 
Children's Memorial Hermann
!
Take the kids to Rodeo Houston! Once you are on the grounds, there are a lot of FREE things to do!  And even if it rains, there are plenty of dry spots to explore!
Head to Discovery Green for the Outdoor Roller Rink!  The ice rink has been transformed into a roller skating rink!
Go to Main Street Theater to see Schoolhouse Rock Live! or Alexander and the Terrible, Horrible, No Good, Very Bad Day!
And get ready Spring Break with the full list of activities, HERE!  It includes daily activities at the Children's Museum of Houston, Asia Society, Houston Center for Contemporary Craft, Museum of Fine Arts Houston, Blessington Farms, Levy Park, Discovery Green and more!
For the full list of things to do, brought to us by Children's Memorial Hermann, look below.
Things to Do Any Day:
Rodeo Houston 2019 Tips & Tricks for Taking Kids
Things to do in Houston, with kids, for Spring Break
FREE Indoor Playplaces around Houston – There are a lot of FREE indoor places to play… with no memberships required!
Find a New Houston Area Park!
Houston Citywide Map: Things to do in Houston, with kids
Texas Roadtrips – Pack up the family and head towards Austin, San Antonio, Corpus Christi or Dallas… and stop at these parent recommended spots!
Thursday, March 7, 2019:
Rodeo Houston
Free Museum Entry
Find a museum district restaurant HERE
Outdoor Roller Rink – 5:00pm-10:00pm – Discovery Green
Friday, March 8, 2019:
Rodeo Houston
Children's Story Hour – 10:00am – Hermann Park Centennial Gardens
Outdoor Roller Rink – 5:00pm-11:00pm – Discovery Green
Rockets vs 76ers – 7:00pm – Toyota Center
Saturday, March 9, 2019:
Rodeo Houston
Xtreme Spring Break – Children's Museum of Houston
Fun on the Farm – 10:00am-5:00pm – Blessington Farms
Young Writer's Workshop – 10:30am – Discovery Green
Schoolhouse Rock Live! – 11:00am & 2:00pm – Main Street Theater at MATCH (11:00am is ASL Shadow Interpreted Performance)
Outdoor Roller Rink – 11:00am-11:00pm – Discovery Green
Free Play Day – 12:00pm-4:00pm – Fire Museum of Houston
Dynamo vs Impact– 4:00pm – BBVA Compass Stadium
Superhero Saturdays – 4:00pm-6:00pm – Discovery Green Roller Rink
Stargazing with Houston Astronomical Society – 6:30pm-8:30pm – Discovery Green
Sunday, March 10, 2019:
Rodeo Houston
Xtreme Spring Break – Children's Museum of Houston
Fun on the Farm – 10:00am-5:00pm – Blessington Farms
Outdoor Roller Rink – 11:00am-11:00pm – Discovery Green
Sunday Family Zone – 1:00pm-4:00pm – Museum of Fine Arts Houston
Monday, March 11, 2019:
Rodeo Houston
Xtreme Spring Break – Children's Museum of Houston
Spring (Break) into Asia! – Asia Society
Family Story Time and Craft – 10:00am – Levy Park
Fun on the Farm – 10:00am-5:00pm – Blessington Farms
HCCC Spring Break – 10:00am-5:00pm – Houston Center for Contempoary Craft
Spring Break at Rienzi – 10:00am-5:00pm – Rienzi
Houston Museum of Natural Science: Energy – 10:30am – Levy Park
Spring Break at the Museum – 11:00am-2:00pm – Museum of Fine Arts Houston
FUNomenal Spring Break – 11:00am-4:00pm – Discovery Green
Connect 4 Tournament – 11:30am – Levy Park
Schoolhouse Rock Live! – 11:00am & 2:00pm – Main Street Theater at MATCH (2:00pm is Audio Described Performance)
Children's Bingo – 4:30pm – Levy Park
Rockets vs Hornets – 7:00pm – Toyota Center
Tuesday, March 12, 2019:
Rodeo Houston
Xtreme Spring Break – Children's Museum of Houston
Spring (Break) into Asia! – Asia Society
Family Story Time and Craft – 10:00am – Levy Park
Fun on the Farm – 10:00am-5:00pm – Blessington Farms
HCCC Spring Break – 10:00am-5:00pm – Houston Center for Contempoary Craft
Spring Break at Rienzi – 10:00am-5:00pm – Rienzi
Spring Break at the Museum – 11:00am-2:00pm – Museum of Fine Arts Houston
Schoolhouse Rock Live! – 11:00am & 2:00pm – Main Street Theater at MATCH (11:00am is Sensory Friendly)
FUNomenal Spring Break – 11:00am-4:00pm – Discovery Green
Outdoor Roller Rink – 11:00am-11:00pm – Discovery Green
Houston Museum of Natural Science: Bugs on Wheels, Dazzling Defenses – 2:00pm – Levy Park
Table Tennis Tournament – 3:00pm – Levy Park
Children's Bingo – 4:30pm – Levy Park
Wednesday, March 13, 2019:
Rodeo Houston
Xtreme Spring Break – Children's Museum of Houston
Spring (Break) into Asia! – Asia Society
Family Story Time and Craft – 10:00am – Levy Park
Fun on the Farm – 10:00am-5:00pm – Blessington Farms
HCCC Spring Break – 10:00am-5:00pm – Houston Center for Contempoary Craft
Spring Break at Rienzi – 10:00am-5:00pm – Rienzi
Houston Museum of Natural Science: Oceans – 10:30am – Levy Park
Alexander and the Terrible, Horrible, No Good, Very Bad Day – 11:00am & 2:00pm – Main Street Theater at MATCH
Spring Break at the Museum – 11:00am-2:00pm – Museum of Fine Arts Houston
FUNomenal Spring Break – 11:00am-4:00pm – Discovery Green
Outdoor Roller Rink – 11:00am-11:00pm – Discovery Green
Connect 4 Tournament – 11:30am – Levy Park
Nature Storytime – 4:00pm – Nature Discovery Center
Children's Bingo – 4:30pm – Levy Park
Rockets vs Warriors – 8:30pm – Toyota Center
Looking for more to do in your part of town? Check out…
365 Things to Do in Houston for grown-up things to do.
Fun2Go Misters for things to do near Humble.
Mac Kid SW Houston for things to do in SW Houston, Missouri City, Sugar Land.
Woodlands Mommy for things to do around The Woodlands.
Gish Picks… Curated Culture for Kids and Adults`