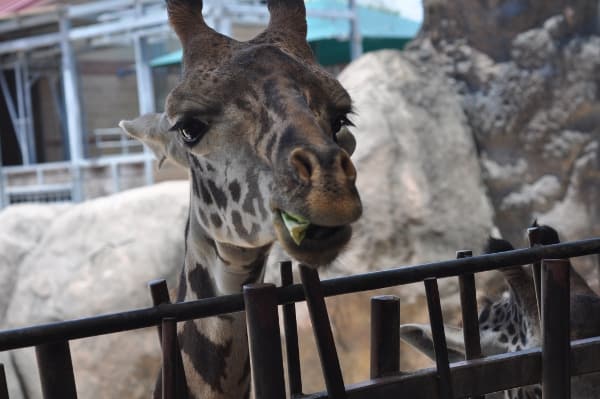 Celebrate Summer at the Levy Park Block Party or at the Houston Zoo's Evening Chill!
Or go cheer for the Dash, Dynamo, Skeeters and Astros!
And next week, get Buy One Get One Free admission to the Downtown Aquarium (just bring the coupon) and to George Hermnn's 176th Birthday Party at Hermann Park.
See the full list of events, below.
Things To Do Any Day:
Free Things to Do – Looking for some free fun in Houston? This list of well over 50 free things to do, should help get you started!
FREE Indoor Playplaces around Houston – There are a lot of FREE indoor places to play… with no memberships required!
FREE Pools and Splashpads – Houston has over 70 FREE pools and splashpads! Find them HERE.
Get Rewarded… Just for Reading – FREE Summer Reading Programs (at libraries, stores and stadiums) with Great Rewards
Movie Theater Kids Movies for $1 or Less, All Summer Long 2019 – No really. $1 movies for kids and adults!
A Quick Guide to Galveston Island Beaches: Here is a simplified guide to Galveston Beaches and lots of details on West Beach
Resources For Summer Break In Houston For 2019 – Things To Do And How To Stay Cool!
Houston Citywide Map: Things to do in Houston, with kids
Texas Roadtrips – Pack up the family and head on an adventure!
Thursday, August 1, 2019:
Free Museum Entry
Find a museum district restaurant HERE.
Thrilling Thursday – 3:00pm-5:00pm – Cockrell Butterfly Center
Skeeters vs Barnstormers – 7:05pm – Constellation Field
Friday, August 2, 2019:
Friday Feeding Frenzy – 9:30am, 10:30am & 11:30am – Cockrell Butterfly Center
Children's Story Hour – 10:00am – Hermann Park Centennial Gardens
Jurassic Quest – 3:00pm-8:00pm – NRG Park
Evening Chill: Giraffes & Rhinoceros – 5:00pm-8:00pm – Houston Zoo
Dash vs Reign FC – 6:00pm – BBVA Compass Stadium
Skeeters vs Barnstormers – 7:05pm – Constellation Field
Astros vs Mariners – 7:10pm -Minute Maid Park
Julius Caesar – 8:15pm – Miller Outdoor Theatre
Saturday, August 3, 2019:
Jurassic Quest – 9:00am-8:00pm – NRG Park
Evening Chill: Giraffes & Rhinoceros – 5:00pm-8:00pm – Houston Zoo
Skeeters vs Barnstormers – 6:05pm – Constellation Field
Astros vs Mariners – 6:10pm -Minute Maid Park
Dynamo vs Fire– 8:00pm – BBVA Compass Stadium
As You Like It – 8:15pm – Miller Outdoor Theatre
Sunday, August 4, 2019:
Jurassic Quest – 9:00am-8:00pm – NRG Park
Sunday Family Zone – 1:00pm-4:00pm – Museum of Fine Arts
Astros vs Mariners – 1:10pm -Minute Maid Park
Island Summer Block Party – 5:00pm-9:00pm – Levy Park
Skeeters vs Barnstormers – 6:05pm – Constellation Field
(Go on July 31 or August 4, with your reading log, and get free tickets!)
Julius Caesar – 8:15pm – Miller Outdoor Theatre
Monday, August 5, 2019:
Tuesday, August 6, 2019:
Two for Tuesdays: BOGO Free – Downtown Aquarium
George Hermnn's 176th Birthday Party – 10:00am-2:00pm – Hermann Park
MFAH Playdate – 10:45am – Museum of Fine Arts
Astros vs Rockies – 7:10pm -Minute Maid Park
Julius Caesar – 8:15pm – Miller Outdoor Theatre
Wednesday, August 7, 2019:
Wing It Wednesday – 10:30am – Cockrell Butterfly Center
Half way to summer with Chevy – 11:00am-1:00pm – Discovery Green
Astros vs Rockies – 1:10pm -Minute Maid Park
Nature Storytime – 4:00pm – Nature Discovery Center
As You Like It – 8:15pm – Miller Outdoor Theatre