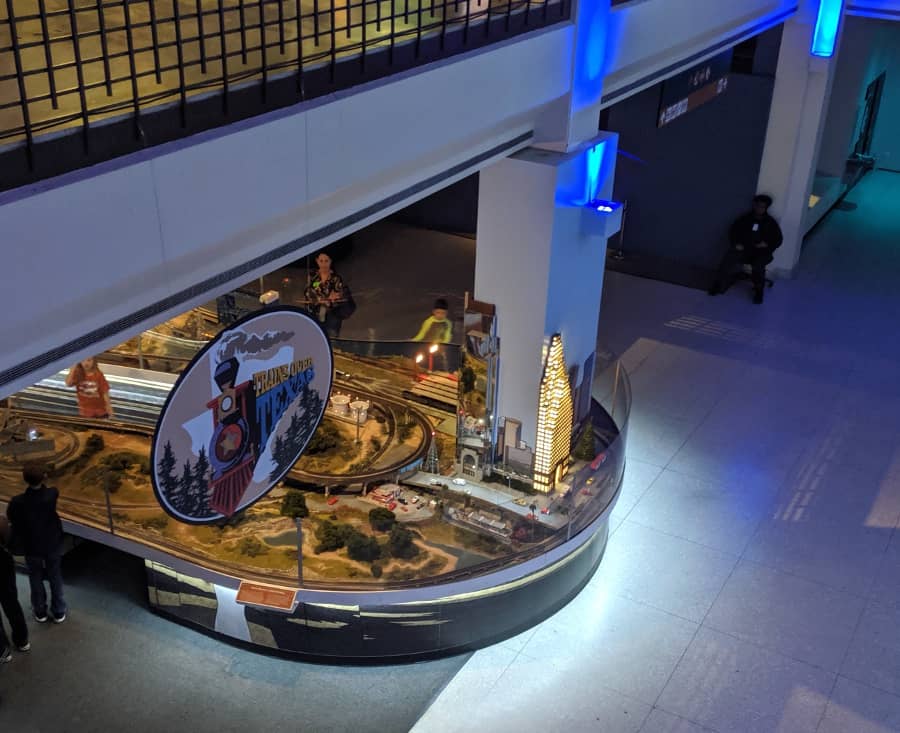 Find all the things to do in Houston this weekend, with kids! This list is brought to you by our sponsor Rainard School for Gifted Children.
This weekend, Trains Over Texas is returning to the Houston Museum of Natural Science. The O-scale model trains visit oil country salt domes, prairies and wetlands of the Texas coast and state and national monuments. They also pass through Galveston, Houston, Dallas, Fort Worth, Austin and San Antonio! (See our review from last year, HERE!)
Also returning for the season is the ICE at Discovery Green. Skate under the lights of downtown Houston. There are new guidelines for this year, so check the website before you go!
Find the long list of things to do in Houston, brought to us by Rainard School for Gifted Children, Thursday through Wednesday, below.
Know that this post is done in advance… and I may not get it updated immediately! If the guidance changes due to the virus, then follow the guidance!
Things to Do in Houston Any Day:
Things to Do this Weekend in Houston, with Kids:
Thursday, November 19, 2020:
Friday, November 20, 2020:
Saturday, November 21, 2020:
Sunday, November 22, 2020:
Monday, November 23, 2020:
Tuesday, November 24, 2020:
Wednesday, November 25, 2020:
Looking for More Things to Do in Houston? Check Out…