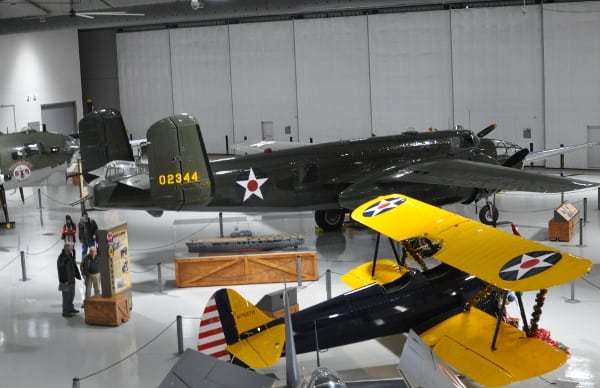 Update: Because of the weather forecast, this has moved to SUNDAY at 1:45pm!
In honor of those that served and sacrificed during WWII, and to commemorate the 75th anniversary of VE Day, the Lone Star Flight Museum and its supporting partners will fly nearly 30 rare and historic warbirds over the city of Houston in an epic aviation event called the Fight to the Finish Flyover.
The flyover will take off at 1:45 p.m. from Ellington Airport and fly a 120-mile flight plan over the skies of the Greater Houston area. This historic flight will last just over one hour.
For an estimate for when the planes will be over your part of Houston, look at the flight plan HERE (at the bottom of the website)!