Kids movies for $1, air conditioning and reasonable kids meals… this is what Alamo Drafthouse is offering this summer!
Alamo is the kind of theater where you order from a full menu during the movie. And with the kids movies, it's nice for parents to be able to bring the family, not be absolutely quiet and find food the kids like… all for a reasonable price.
Each day this summer, at 10:00am, the Kids Camp tickets are just $1 – $3 (you pick the price!) and 100% of ticket sales will benefit the Katy Family YMCA and the D. Bradley McWilliams YMCA.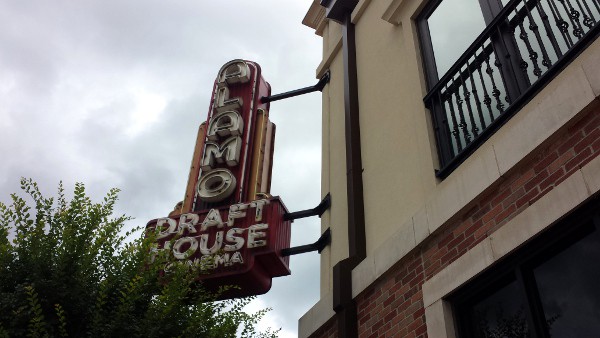 Alamo Drafthouse invited us out last week for the
movie
and to try the
menu
… and we were happy to oblige!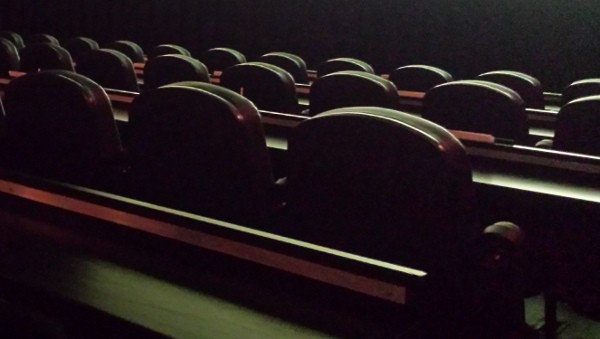 We went to Curious George, ran in just before show time with our pre-purchased tickets, and found our menus at our seats. The kid's menu has a lot of options… like turkey meatball sliders, chicken strips, ham sandwiches, lots of sides and desserts… but it is very easy to make selections in a hurry. For most of the menu, you just select one main dish, one side and one sweet for $7. If you prefer, you can order a la carte as well.
So, just before the movie started we ordered the ham and cheese sandwich, yogurt and Sour Patch Kids, the chicken strips, french fries and M&Ms… and from the a la carte menu… the cheese pizza ($6), kids popcorn ($3) and drinks ($2).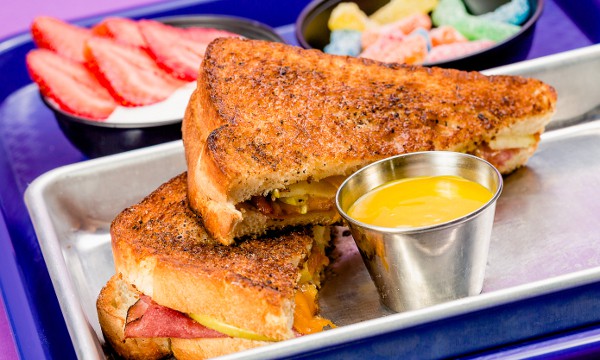 When the movie started, our food and drinks were delivered and we ate during the show!
Very rarely do I used photos that are not my own… but since the theater was so dark, here are pictures provided by Alamo. (I can assure you the food looked the same… just if you were wearing sunglasses.)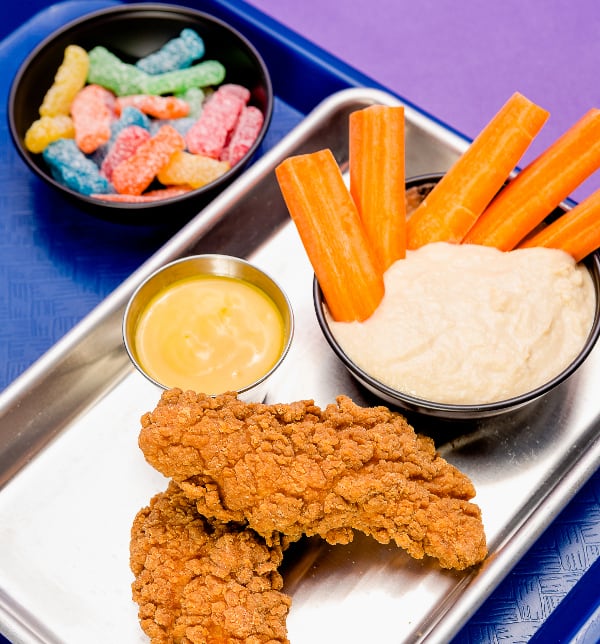 If you are looking for a $1 kids show, with a $3 popcorn… or a $7 meal, check out Alamo Drafthouse Kid's Camp. You can see The Boxtorlls, The Dark Crystal, Horton Hears a Who, Babe, The Neverending Story, Shaun the Sheep, The Lego Movie and The Karate Kid! Or, look for more $1 movies in theaters around Houston, HERE!