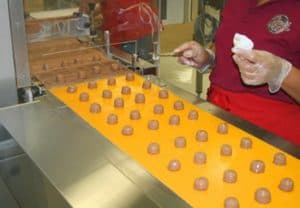 You are invited to the BigKidSmallCity Meet-Up! This time we're going to on the Keggs Candy Factory Tour!
Monday, July 29, 2013
1:00pm
8168 A Westpark Drive | Houston, TX 77063-6324
Cost: $5.00 per person-over 3 years of age. 3 Years and younger-Free!
Ticket Voucher: Each paid visitor will receive a ticket upon arrival at Kegg's Chocolate Factory which may be used towards $5.00 worth of product at our Westpark retail store on the day of the tour(only).
And, in BigKidSmallCity fashion, we'll have a couple of giveaways!
If you want to attend, please email me at Jill (at) BigKidSmallCity (dot) com. (If you are a real person and not a spammer, please replace with "@" and "." !)
The money is not due until the day of the Meet Up and it goes straight to Keggs Candy. I hope to see you there!