Join "Be My Neighbor Day"… at Discovery Green Online!
Discovery Green hosts some of our favorite events… and this year they will host "Be My Neighbor Day" online!
From October 5 through October 13, 2020, tune in each day at 10:30am for the FREE event. Daniel Tiger will be on hand for story time and special activities! (Register early for a free gift bag too!)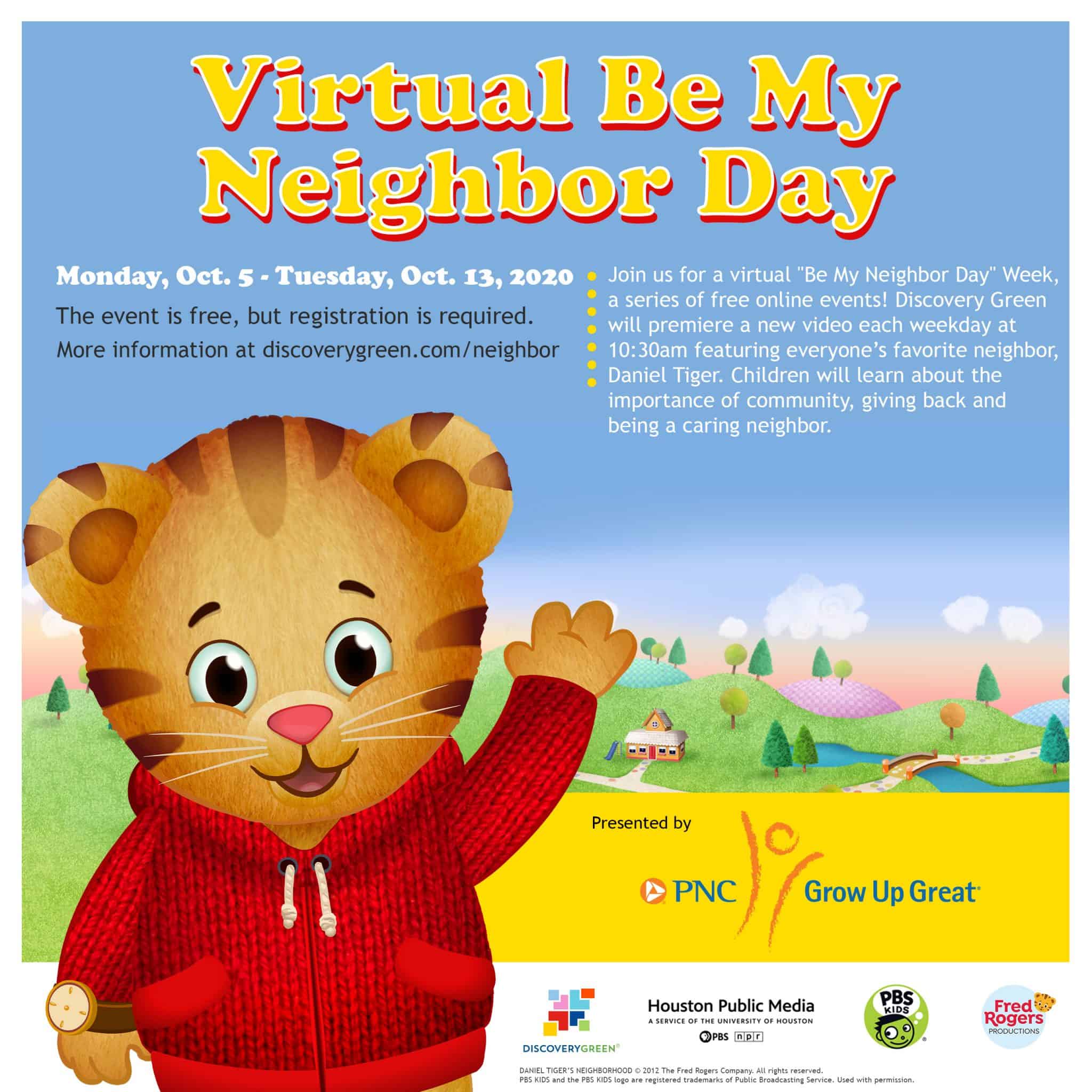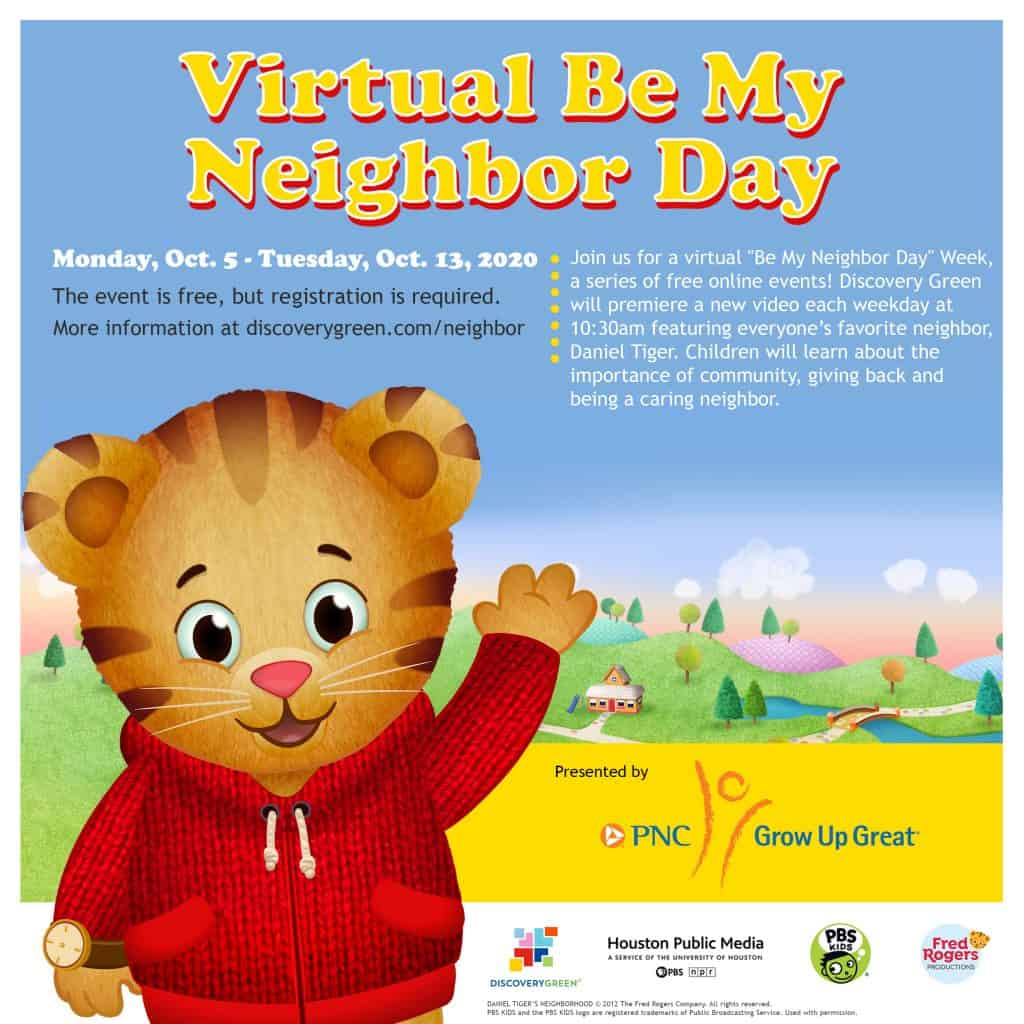 During "Be My Neighbor Day" videos, children will learn the importance of community, giving back, and being a caring neighbor.
Special guests including children's author Joey Sewing, chefs Robert Del Grande and Chris Shepherd and Uncle Jumbo will participate in this virtual celebration of community, produced in partnership with Houston Public Media and Fred Rogers Productions.
Be My Neighbor Day presented by PNC Grow Up Great is FREE for participants.
Please visit www.discoverygreen.com/neighbor to register. You will receive a digital gift box containing links to the videos and educational activities you can do at home.
The first 400 people to register will also be eligible to pick up a Daniel Tiger gift bag, including a Daniel Tiger book, crayons, a coloring book, and more, at a participating PNC Bank location or at The Lake House at Discovery Green.