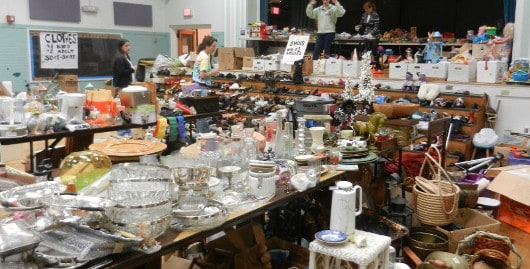 I don't usually post "deals" on BigKidSmallCity. I used to post them all the time before focusing in on things to do in Houston. But I am making an exception to tell you about this annual
garage sale
.
Saturday, March 1st, 8am to 12pm, Poe Elementary School, 5100 Hazard, between North and South Boulevards.
My kids used to go to the Poe Nursery School (Poe Co). Each year the parents put on a giant garage sale to raise money. I have gone for 4 years and have picked up: jog stroller, balance bike, roller skates, Stokke high chair, Moby baby carrier wrap, bags and bags of name brand, like new, kid's clothes, a garage workbench,  and more toys than I needed. And this was without standing in the 8:00am line.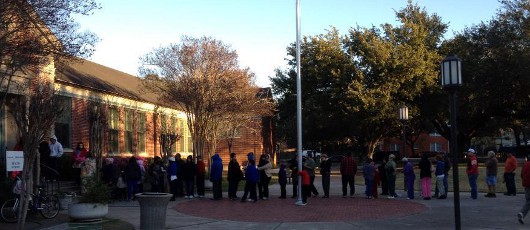 Shoppers line up around the block to get in, starting around 7:00am. But don't worry, there is usually so much stuff that at the end, a truckload is donated to charity.
Prices are very reasonable. Last year, kid's clothes were $1 each and the other items are hugely discounted.
I'm headed there next Saturday, before the Main Street Theater show. I promised to find my friend Felicia a Pogo stick for her son. This is funny, because he's not born yet, but her request was not for a crib or stroller or clothes... which are also items that he does not have.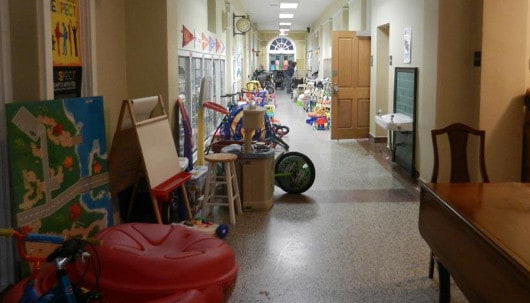 The baby might need to sleep in a drawer, but the kid will have a pogo stick. So be warned, I will be prepared to fight off aggressive garage-salers to get this essential item.
Go here to learn more. (About the garage sale and not the Pogo stick.)  Be sure to say "hi" if you see me there!