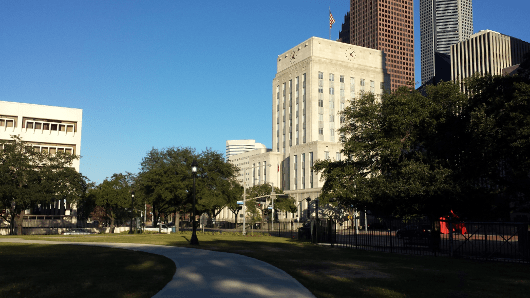 **UPDATE: NOW FULL. To get an email announcing future Meet-Ups, go HERE.***
During the City of Houston elections, BigKidSmallCity did a series of kid-friendly interviews with the Mayoral, Controller, City Council and School Board Candidates. Do your kids want to know more about how local government works (without all the politics of politics)? First, go HERE for an overview. Second, sign up for the tour of City Hall!
David W. Robinson, City Councilman for At-Large Position 2, has graciously offered to give the BigKidSmallCity community a tour of City Hall! We will meet on the steps of City Hall, take a tour of the building, maybe meet a few members of city council and then have the opportunity to ask questions!
If you want to join us on July 17, 2014 at 2:00pm, you must:
1. Fill out the form below.
2. Be one of the first 30 to respond. Spaces are very limited! The last tour filled very quickly. You will receive an email saying you have a spot or you are on the waiting list.
3. If you get a spot, bring your kids to City Hall in Downtown on July, 2014 at 2:00pm. We'll meet on the front steps.
4. The event is FREE. Feel free to bring a homemade thank you card and prepare your kids questions for city council.
5. Make every effort to attend. Since spaces are so limited, I want as many kids to get a chance as possible. If you need to cancel, email me at Jill @ BigKidSmallCity.com.