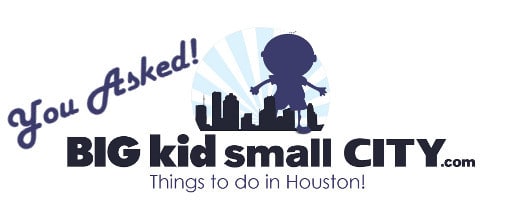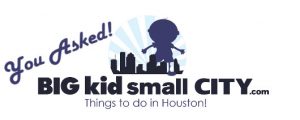 I'm a little overwhelmed with BigKidSmallCity.com. Where do I start?
I know there is a lot of information on BigKidSmallCity and I hope this post helps get you started!
It is my mission to make our big city feel small by exploring it, learning about it and contributing to it. On this website you will find a full list of Houston weekly events, things to do around the city, interviews with people working in our city, resources on schools and city government and general tips for parents of young kids.
You can expect to find posts each day of the week. These include:
Monday:
Tuesday:
Wednesday:
Thursday:
Friday:
Saturday:
Sunday:
In addition to this, I post current events and things happening around the city, like upcoming elections or how to apply to schools.
Each day on Facebook, I post reminders for the things to do in Houston. Be sure to like BigKidSmallCity HERE. Each Thursday I send out a free newsletter so you don't miss a post. Go HERE to sign up!