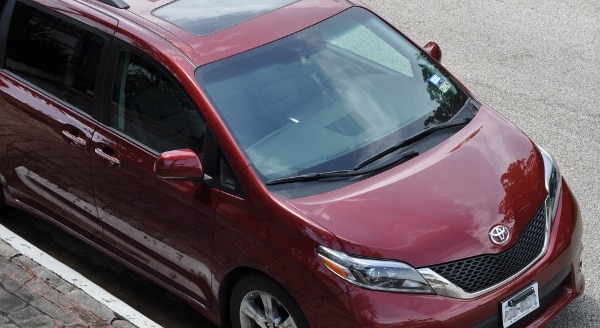 Well friends, Toyota is coming back for their
Swagger Wagon
and there a few things they should probably know:
 We were living large in our Sienna last week. Our driveway movie night may have left a couple (hundred) popcorn kernels hidden below the seats. I swear I tried to clean up every last one.
They will find the middle middle seat in the trunk. The kids insist that kings and queens ride in bucket seats.
No one has thrown up or had a messy accident in the Toyota, which makes me a little angry. There have been many many messy accidents in my own car.
The blind spot and back up sensors saved me in the mass-chaos of the first-week-off-school drop off lines. (This 3 mile-per-hour parking lot is insane.)  I am going to need this car back again for next year's first week of school, and would like Toyota to consider equipping all the other drivers with them as well.
I'm going to miss the magic of the Swagger Wagon. Trips to the museums, Orange Show, Restaurant Week and School, all in a good looking minivan.