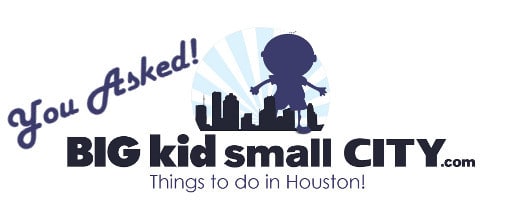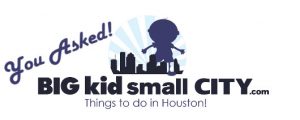 What gift would you give a Houston parent?
You may know I really only like to give a material thing if it is something the person really needs or wants. Why? My house is small and full of stuff that the mom has to constantly clean up.
For parents that like to get out and have fun in Houston, I like to get them things to do around the city. My top 4 favorites are:
1. Tickets to Main Street Theater. Tickets start at $12 each and can be for the adult or youth theater. This year, you can see a Civil War Christmas or The Best Christmas Pageant Ever. Later in the season, there are more great shows. In the Youth Theater, you can see A Year with Frog and Toad, James and the Giant Peach, Pippi Longstocking. On the Main Stage you can see Into the Woods, Time Stands Still, Heartbreak House, Macbeth and Bethany.
2. Tickets to the Ice at Discovery Green. Tickets are $5 each on Cheap Skate Mondays and $12 at other times. Buy tickets for family and throw in $3 for a rink side hot chocolate. You can also get a gift card to the Lake House or The Grove restaurants in the park.
3. Museum Memberships. This is more expensive, but if you are looking for a bigger gift (closer to $100), consider a membership to a museum the family can visit all year long. My favorites are memberships to the Children's Museum, the Houston Museum of Natural Science and Museum of Fine Arts. All of these museums are great for families. Even the Museum of Fine Arts, which could seem to be for adults only, has a lot of year round programming for kids.
4. Park Memberships. Two of my favorite places to visit in Houston are Hermann Park and Discovery Green. Both are free to visit and have great programs all year. Donating to either park support great public spaces. At Hermann Park, for $50, a family can have a year membership that gets them several benefits, including free, unlimited, train rides once a month. At Discovery Green, for $250 you can get an engraved plaque in the park. It's expensive but would be a lot of fun to fine every time you are at Discovery Green.
If you are looking for more ideas for Houston adventure gifts for kids, go HERE.