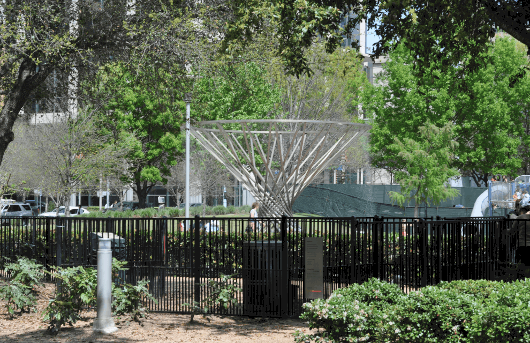 I am visiting Houston this summer with my family. I am looking for fun and reasonably priced things to do with my young kids. What do you recommend?
I'm glad you are visiting my favorite city!
My favorite theater for youth is Main Street Theater and kids 3 and older can catch Pippi the Musical this summer. All ages are welcome at the Miller Outdoor Theatre. This theater is at Hermann Park and is free. You can get there a little early for a seat under the roof (which is a lot cooler) or sit on the hill (which lets antsy kids to run around).
Be sure to check out Hermann Park while you are there. It's a big place with trails, splashpads, playground, gardens, cafe, pedal boats, train and zoo.
My other favorite "big" park is Discovery Green in downtown Houston. They have a splashpad, playground and a lot of free family events.
If you are looking for "wet", Noah's Ark is a very cool pool for young kids. Also, the city has a lot of free splashpads. I can personally recommend Discovery Green & Ervan Chew Park's splashpad as being nice.
For a list of Free Things to Do, any day of the week, go HERE.
For a current events list (updated Tuesday of each week), go HERE.
And finally, my favorite restaurants for kids are HERE, and HoustonOnTheCheap has this list for Kids-Eat-Free!
**If you are also planning a trip to Houston and would like some tips, just send me a message!**