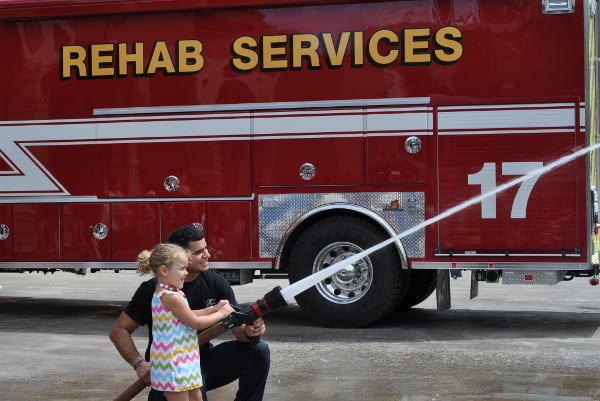 BigKidSmallCity has had a series of
meet-ups
this summer. We invite our community to join us for an activity that is unique to Houston, including Fire Station Tours, City Hall Visits, Crocodile Encounters, Theater Shows and more. The events we schedule focus on how our city functions or venues that are unique to Houston.
Most are small in scale because they are not really playdates, where kids play and parents sit, but are more of Houston adventures, where everyone explores together. The venues we visit, like fire stations, can only handle a limited number of kids.
Because of this, we generally do not advertise the meet ups on social media because they fill so quickly. Instead, people who want to be notified are emailed by signing up on THIS list. Before the event and sign up form is posted on BigKidSmallCity, the people on the list get a heads-up.
The one event that is bigger than most is the upcoming Meet-Up at Gallery Furniture. The store will be opened up for us to meet the monkeys and birds, do crafts, eat and play.
So, sign up HERE if you want to be notified of our next Houston Meet-Ups. You have the opportunity to sign up for events all summer, to meet other Houston families and explore our favorite city!