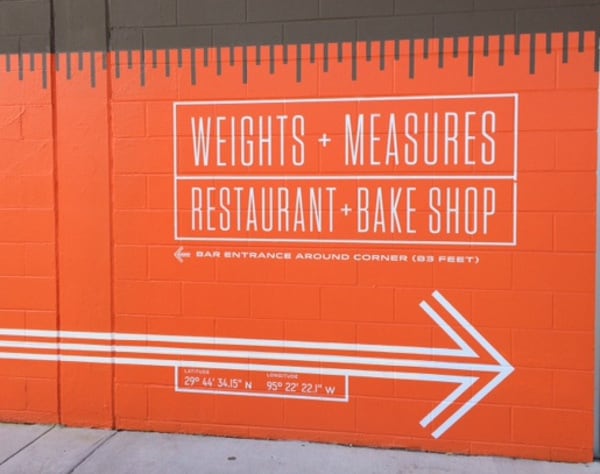 Location:
2808 Caroline St Houston 77004
Age Appropriate:
 All ages
Price:
$-$$
Hi, I'm Juliette! My husband, my 7-year-old and I love going out to eat and we are sharing our restaurant finds with you.
We have to thank our dear friends for planning a brunch with us last Saturday for this great review! Weights and Measures Restaurant Café and Bar in Midtown is a great new spot for families. It opened in January 2015 and is right next to the Houston Metropolitan Dance Center. Our friends' children take dance classes there and spend their Saturday mornings there!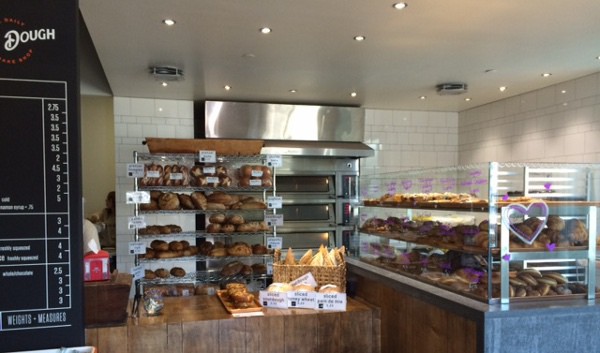 As you open the door, you are welcomed by the smell of fresh baked bread and a display of beautiful breads and breakfast pastries. The dining room is a wonderful space with a 70's yet modern look. You walk by a glass wall with the bakers preparing the dough, then a bar (a lively night spot) and comfortable tables and chairs.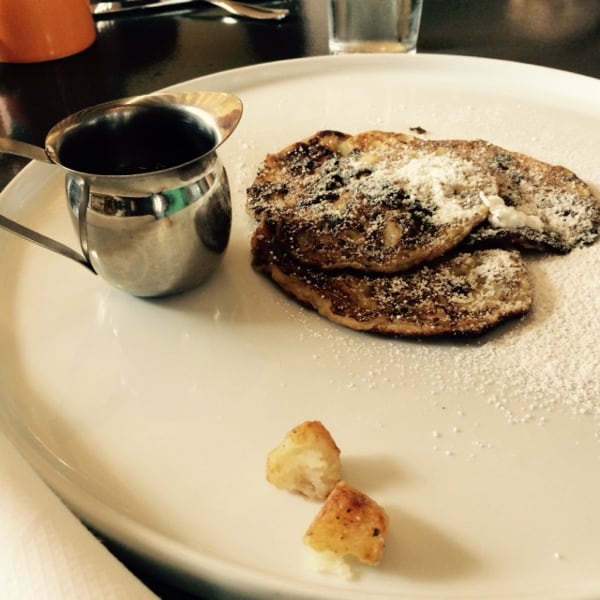 Their brunch menu has something for everyone for sure. You can also order a pastry from the shop if you choose to. My son ordered the chocolate pancakes with warm syrup from the kid menu and he loved them! They were thin and delicious, perfect for a child!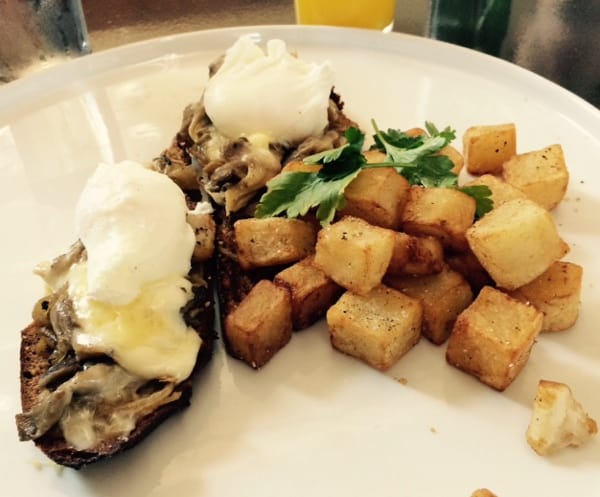 My husband was in brunch heaven, it is his favorite meal of the day and the egg sandwich menu was sure to have something for him! The Hardwood Smoked Bacon Sandwich with fried eggs, cheddar was the lucky one! It came with rye bread but my husband asked for brioche instead. It was accompanied by diced potatoes and was as delicious as it looked.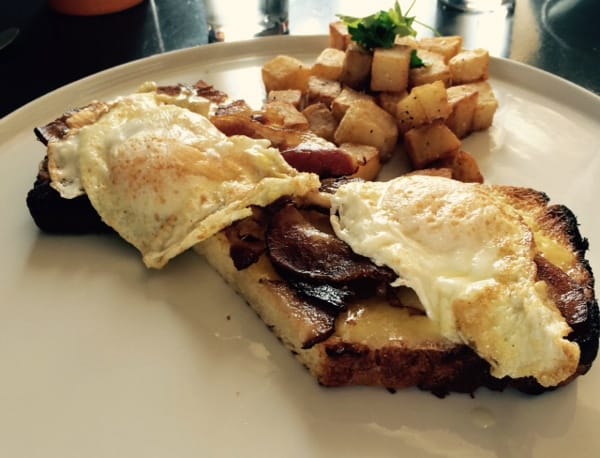 I chose the Mushroom Toast with poached eggs, melted brie and caramelized onions on pumpernickel toast. The flavors were absolutely divine, the bread for instance was a perfect complement with the onions. My son who was still hungry ate my diced potatoes which were perfectly crunchy outside and soft inside.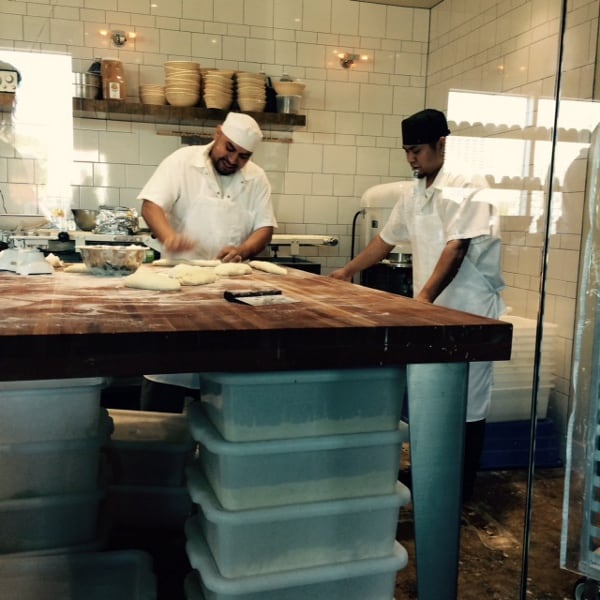 Service was excellent, their bathroom clean and nice, the food delicious… what more could we want?? Customer service! My friend had ordered the French Toast and thought that even though they were delicious, they were a bit burnt. A manager who had stopped by our table to chat offered right away to give her a couple of complimentary pastries and promised to change the cooking time for the toasts.
Weights and Measures has great food, great décor and location and I am sure that we will be back for their breads and to try their lunch and dinner menus. I hope your family will enjoy a great meal at Weights and Measures!
See you next week for another culinary adventure!