Address:  3010 Milam Street, Houston, TX 77006
NOW CLOSED!
After another big day playing at the Fire Museum, we headed down Milam a couple blocks to the family run Van Loc Vietnamese and Chinese restaurant. Parking was easy in their large lot and we walked right in to a casual, and busy, restaurant. We were seated right away and received quick service.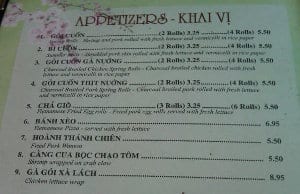 It was one of those days where I managed to take each child at the table to the bathroom, separately. (You know, one wants to go, and you ask the others, but they claim they don't need to... until you get back.)  Lucky for me, my friend had been to the restaurant before and did an excellent job ordering my very general request of noodles for the kids and egg rolls for me.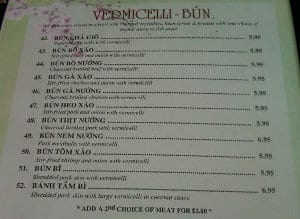 Our order of Chả Gìo, Vietnamese Fried Egg rolls - Fried pork egg rolls served with fresh lettuce ($5.50) and Bún Bò Xào, Stir-fried beef and onions with vermicelli ($5.95) was perfect. The beef on the noodles was melt in your mouth good. Also, turns out that if you put a chop stick in an egg role, it looks like a hammer and is very fun to eat.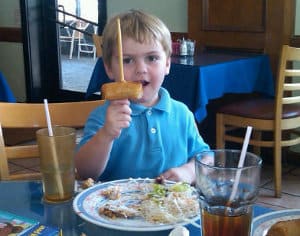 I personally wrapped my egg rolls in the lettuce to make believe they were healthy. My son also ate the leaves of lettuce on their own because he decided he was a herbivore dinosaur. (He received no complaints from me.)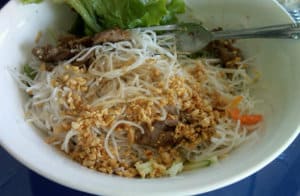 Overall, I was very pleased with the restaurant. The staff was very nice to my kids and the tile floor was noodle mess friendly. We'll be going back again.