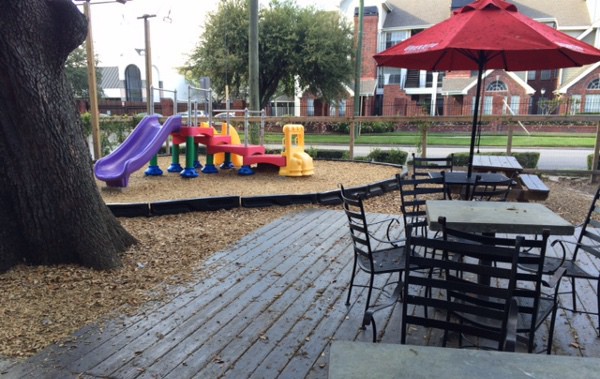 Location:
2245 W. Alabama Houston, TX 77098
Age Appropriate:
All ages
Price:
$
Hi, I'm Juliette! My husband, my 7-year-old and I love going out to eat and we are sharing our restaurant finds with you.
Driving around town, I am sure you have noticed that there is a new name in familiar places: the Mission Burrito restaurants have a new name: Uberrito. We went to investigate our favorite location on West Alabama to see if they were still kid-friendly and if they still served delicious and fresh Mexican fare.
I have to say that they have not changed much…if anything at all! I can't claim to remember the old menu perfectly but the new one seems awfully familiar! The décor is casual with heavy wooden tables and a shaded patio that many families have enjoyed over the years.
I remember taking my son when he was 2 or 3 and meet with friends and the children would play on their slide. I have to say that they are updating the play structure so it looks only half done on the pictures. Also, my son told me he was too old to play on it now (one of these comments that remind me that he is growing up faster than I think!) Their bathroom is very large and clean. (As a rule, I am only commenting on the woman bathroom.)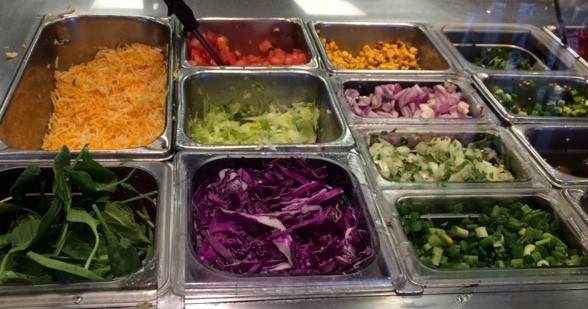 They have a great kid menu option with a burrito or quesadilla or even tacos, a small drink (chocolate or regular milk or soft drink) and a bag a animals cookies for $5.49. My son loves the fact that he gets to choose exactly what he wants and so seems to enjoy it more! He ordered the burrito with rice, refried beans, sliced avocado and cheese and he ate it all!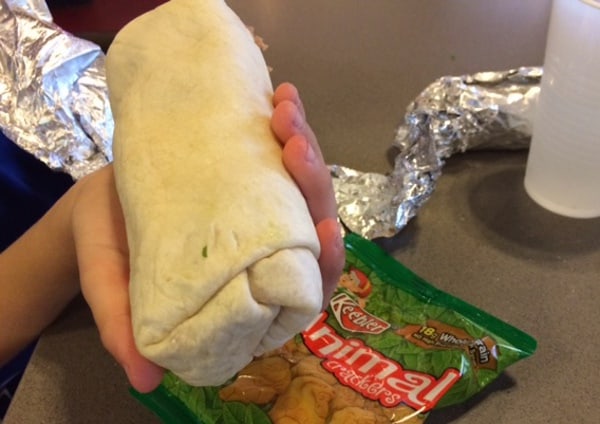 I love their bowls because you can fill them up with tons of vegetable and protein. It comes with a tortilla on the side and I chose chicken, cilantro rice, black beans, tomatoes, spinach, red onions and some cheese. It is a feel-good bowl with lots of good stuff to keep us going – which was important since we were headed to a Little League game!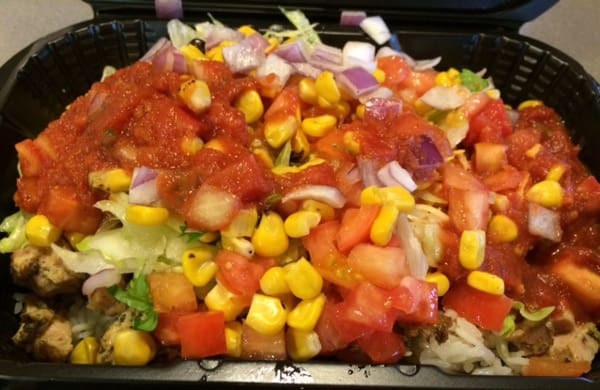 Uberrito has the quality, freshness and casual ambiance that families have counted on for years. I am looking forward to seeing the patio finished to have the complete picture but in the meantime, the quality/value of Uberrito is great.
See you next week for another culinary adventure!