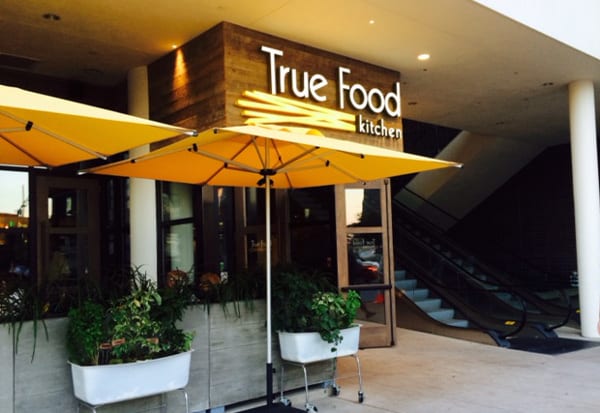 Address:
  1700 Post Oak Blvd, Houston 77056
Age Appropriate:
 All ages!
Price:
 $-$$
Hi, I'm Juliette! My husband, my 7-year-old and I love going out to eat and we are sharing our restaurant finds with you.
There is a new food trend in town and I like it! Healthy restaurants are popping up everywhere in town. We have reviewed a few already and I am really excited about this one. True Food Kitchen opened its doors a couple of months ago at a great location on Post Oak Blvd and San Felipe, just next door to the new Whole Foods.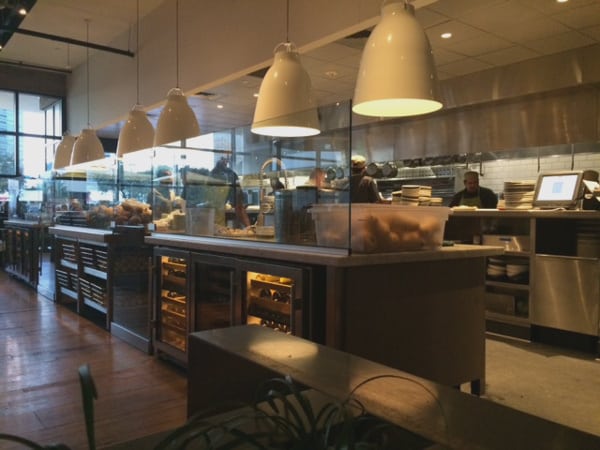 True Food Kitchen comes from Arizona and believes in eating well and healthy but still delicious food. The chef works with
Dr Weil
to create balanced meals that can be vegan, vegetarian or gluten-free. Check out their website to read about Dr Weil's ideas on a diet meant to reduce inflammation of your stomach. I'm a believer! No matter what you decide to eat there, it is sure to be wonderful!
The decor is very sleek with asian-inspired accents and bright green pops of color. They have a nice small patio that feels comfortable as the weather finally cools down! Actually, on Saturday night, it was filled with people and children too. The main room is divided with the bar on left, seating in the center and the absolute best open kitchen I have ever seen. It is the best entertainment for your little ones: they have piles of vegetable and fruits and everybody is working in a smooth harmony. We watched one man who turned peeling mangoes into an art form!
Their bathrooms continue the sleek and modern vibe of the dining room with a common wash area and a well-appointed women bathroom ready for even the littlest one.
The staff wears really cool gray outfits that just go with the atmosphere of serenity and health of the restaurant. As you sit, you get the menus and a paper explaining Dr Weil's food pyramid and health philosophy.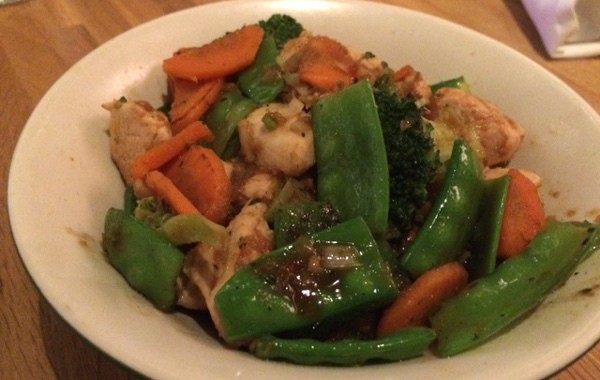 The children menu is creative and health-conscious of course. My son chose the Teryaki Chicken Bowl. The size was perfect and its aroma was wonderful, it had plenty of vegetable and organic chicken.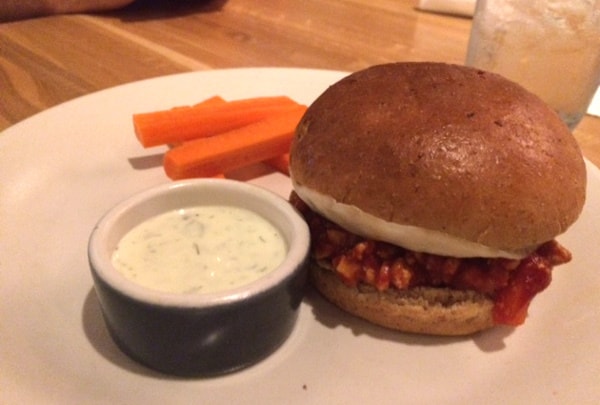 My husband tried their pomegranate lemonade with chia seeds (their drink menu is as exciting as their food menu!) It was fresh and delicious and the unexpected combination of flavors worked great. My husband was not too hungry but liked the idea of the Sloppy Joe burger from the kid menu ( we had a big lunch!) and our waiter obliged to this unusual demand! He enjoyed the comfort food taste and the perfect seasoning with it. The bun was obviously fresh and homemade.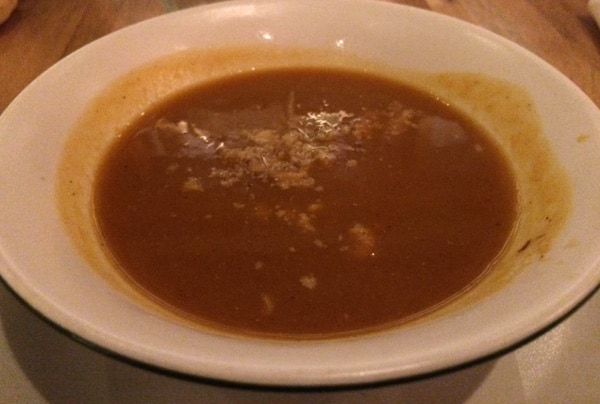 I ordered their seasonal soup of butternut squash in a mushroom broth; I know that this is not the most exciting picture but take my word for it, it was mouth-watering and the different flavors were complementing each other perfectly.
We decided we had to finish this light meal with dessert and their dessert menu is tempting... our son chose the Flour-less chocolate cake. We shared this great cake, not even realizing it was gluten free and vegetarian! This is when you know that True Food Kitchen is really great: when you enjoy your meal and forget how healthy it is!
We definitively want to come back, a brunch there sounds good! I hope your family enjoys True Food Kitchen as much as we did, healthy food never tasted better!
See you next week for another culinary adventure!