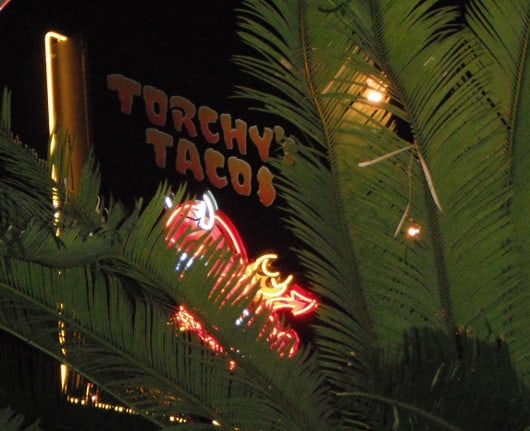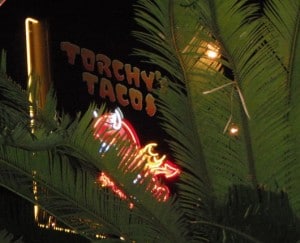 Address: 2411 South Shepherd Drive, Houston, Texas 77019
Cost:  Reasonable
Appropriate Age:  Any age
Our Review:  Torchy's Tacos was born in Austin and has 1 Houston location. It was started by an executive who quit his job, mortgaged his house and opened up a taco trailer. Now there are over a dozen locatiosn and some very loyal fans. At the Houston location, the parking lot is usually jam packed and the line is out the door.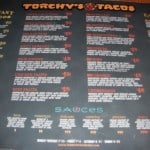 Wanting to see what all the buzz was about, my friend and I took our kids on a Friday night. This friend has been raving about Tochy's Tacos and was determined to recruit new fans. This same friend had met someone else the week before, and knowing the parking situation, held open an empty space by "looking for a lost earring" until the friend arrived. Hearing about this level of commitment to Torchy's made me even more excited to try it.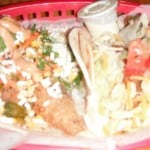 This time, no shenanigans were needed in the parking lot. By some miracle, we pulled into the full lot and a parking spot opened up. And, when we entered the restaurant, the line disappeared and were able to walk right up to the counter. I wasn't sure if I should interpret these events as lucky or eerie, but I ultimately decided that Tochy's Tacos was just looking for a good review.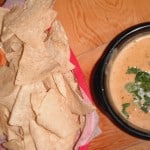 At the counter, my kids and I ordered the Fried Avocado Taco ($3.50), The Independent Taco ($3.50), Chips & Queso ($4.95) and Fountain Drink ($2.00). My cashier was nice with an odd sense of humor. I appreciated it once I realized he was quirky and friendly at the same time.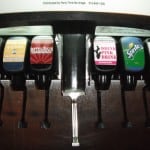 The restaurant is very casual and clean. It's not a taco dive, but still a little funky. We picked out our own table on the patio and helped ourselves to a high chair. We filled our drinks at the unique non-Pepsi, non-Coke, non-corn syrup soda fountain and took a seat.
Our food arrived in a few minutes. I think the queso (which I ordered as mild) was good, but I only had half a bite. My kids polished off the bowl. The fried avocado and fried portobella tacos were good. The Independent was a little spicy for the kids, but the avocado was perfect.
Torchy's Tacos magic worked and we plan to go back. I'll just need to think up a good story when Joe realizes that "Damn" is pasted everywhere. Torchy's does have "Damn" good tacos, but I don't what Joe to tell his kindergarten teacher that.